Woman bulldozed to death in China signals new wave of oppression
---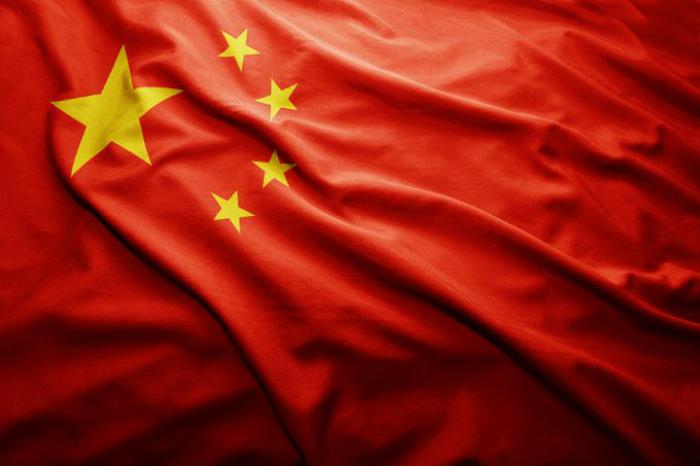 Chinese Flag. Photo credit: esfera via wwwshutterstockcom CNA
Help us expand our reach! Please share this article
Beijing, China, Apr 27, 2016 CNA/EWTN News.- Two members of a Chinese church demolition crew have been detained by police after they allegedly bulldozed the wife of a Christian pastor who had attempted to halt the destruction of her church.

Bob Fu, president of the NGO China Aid, said that Christianity has become a "major target" in culture and is treated as "a political and security threat to the regime," he told CNA April 25.

"Bulldozing and burying alive Ding Cuimei, a peaceful and devout Christian woman, was a cruel, murderous act," Fu said in a previous statement from China Aid.

"This case is a serious violation of the rights to life, religious freedom and rule of law. The Chinese authorities should immediately hold those murderers accountable and take concrete measures to protect the religious freedom of this house church's members."

Ding Cumei and her husband Li Jiangong were pushed into a ditch and buried alive by the bulldozer as congregants watched. Her husband was able to dig his way out, but she was not.

Li headed Beitou Church in the city of Zhumadian in central China's Hena province.

A government-backed company had sent the demolition crew to the church after a local developer wished to take the property, China Aid said.

One member of the crew allegedly said "Bury them alive for me…I will be responsible for their lives."

An officer at the local police station told China Aid that the two members of the crew were detained but the officer did not disclose their alleged crimes.

Local Christians said that the government departments in charge of the area were not present to oversee the demolition. Li said that police took an unusually long time to arrive after the murder was reported.

Fu told CNA that the situation for Christians in China has changed under President Xi Jinping, who took office in 2013. He likened the situation to a "new Cultural Revolution."

Under the previous presidential administrations of Jiang Zemin and Hu Jintao, Fu said, "officially Christianity was not overtly regarded as a national security threat."

Suspicion and crackdowns instead focused on unregistered churches in both Protestant and Catholic churches.

Now, even registered churches have faced increased scrutiny and persecution. Church leaders at government sanctioned churches have faced heavy criminal sentences.

"Christians, including Catholics have been asked to change into a different version of belief under the banner of 'Sinicization of religion' in order to make Christianity compatible with socialism," Fu said.

David Curry, president and CEO of Open Doors USA, told Fox News that there has been a change from previous trends to recognize Christians as productive members of Chinese society.

"China has the goal of nationalizing Christians," he said.

Curry's organization monitors anti-Christian persecution around the world. He said there are many ways to marginalize China's Christian churches, including rezoning church properties to allow for demolition. Some local pastors are required to meet weekly with local officials to discuss their sermons.

"It has had a chilling effect on religious freedom in China," he said.

Fu added that China's constitution guarantees freedom of religious belief. "Religious freedom is a universal, fundamental first freedom," he said. "Religious freedom for Christianity can foster a more stable less volatile and more prosperous China."

Photo credit: www.shutterstock.com.