Several Boston Catholic schools begin year with new leadership
---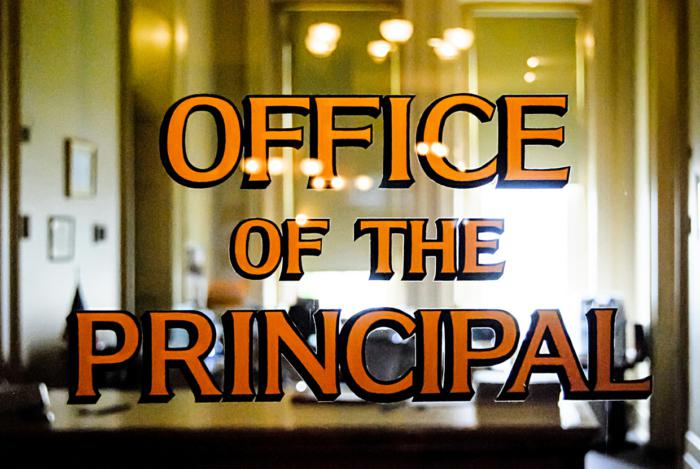 CC BY-SA 2.0/ Eric E. Castro via Flickr
Help us expand our reach! Please share this article
BRAINTREE -- As students begin classes in the new 2016-2017 academic year, a number of schools in the Archdiocese of Boston have new leadership. The following are among the top administrators who have recently begun their tenure, listed alphabetically by school.

Elizabeth O'Connell, Lower School Principal, Academy of Notre Dame, Tyngsboro

Mrs. Elizabeth O'Connell, M.Ed., an alumna ('85) has served the Academy since 1989 with two years as Lower School Assistant Principal before accepting her current role as Lower School Principal. She began her career at the Academy teaching Grade 7-8 Language Arts while simultaneously working towards her Master's degree, eventually earning an M.Ed. in Curriculum, Instruction, and Administration from Boston College. In February of 2014, she officially became the Lower School's assistant principal.

Michael Brennan, President, Cristo Rey Boston

A native of South Weymouth, Brennan attended Boston College High and earned his B.A. at Holy Cross and an M.Ed at Boston College. He has taught at Fairfield Prep, Xaverian Brothers High School, Portsmouth Abbey, and BC High. Brennan also served as religious education teacher, campus minister, English teacher, assistant athletic director, director of admissions and financial aid and vice-principal for student affairs.

Dan Hodes, President, Cardinal Spellman High School, Brockton

Dan grew up in Westerly, R.I., and went on to attend the Franciscan University of Steubenville, Ohio, where he received two undergraduate degrees in 1998 and 1999 in theology and philosophy. He started teaching that year but decided to take leave to pursue a vocation to the priesthood. After completing his master's at Mount Saint Mary's in Emmitsburg, Md., Dan left the seminary to return to teaching and continue his graduate studies. He received another M.A. from Providence College and completed an MBA certificate at Vanderbilt while working in the classroom and administration of Coyle and Cassidy; Portsmouth Abbey; Marianapolis; John Paul II in Nashville, Tenn.; and the Father Doyle School of Rhode Island before accepting the appointment as the third president of Cardinal Spellman.

Jessica Maxwell, Interim Director, Good Shepherd School, Charlestown

Maxwell has her Bachelor's in Early Childhood Education and her Master's in Special Education. With more than 10 years of preschool teaching experience, the last five being at the Good Shepherd School, she is excited to take on her new role as Interim Director.

Dan Price, Associate Principal of Elementary Division, Lowell Catholic, Lowell

Price obtained his bachelor's at Fordham University, and a M.Ed at Boston College. He also enjoyed a Lynch Leadership Academy Fellowship 2015-2016 at Malden Catholic High School. Prior to being named the associate principal of the elementary division at Lowell Catholic, Price was a guidance counselor and boys basketball coach at Monsignor Haddad Middle School in Needham from 2009-2015. In addition, he was a classroom teacher at The Epiphany School and St. Ignatius of Loyola School, both in New York City.

James (Jay) MacDonald, Principal, Monsignor Haddad Middle School, Needham

A South Boston native and graduate of Catholic Memorial High School in West Roxbury, MacDonald has taught and/or administered at the elementary, secondary and tertiary levels of Catholic education. His professional career has taken him to New York, Florida, Texas and here in Massachusetts, where he previously served as president of his alma mater, Catholic Memorial, from 1999-2008. He has served as a director on numerous boards of schools and at Iona College as a trustee. Last year he served as the President of Cristo Rey Boston High School.

Mary DeAngelo, Principal, Sacred Heart School, Lynn

Mary graduated from Salem State College. She was educated in the Catholic school system, and attended Cheverus School in Malden and Matignon High School in Cambridge. Mary has been in the educational field since 2001 and over the last three years taught Pre K-4 at Sacred Heart.

Carl DiMaiti, Interim Head of School, Pope John XXIII High School, Everett

DiMaiti is a graduate of Northeastern University with a B.A. in History, and he is a proud alumnus of Boston College High School (1970). He was the principal of St. Mary High School in Lynn from 2000-2013.

Doug Lowe, Director of Schools, St. Clement, Medford

Lowe is a product of the Catholic schools of the Archdiocese of Boston, having graduated from St. John and Bishop Fenwick -- both in Peabody. He also graduated from the Lynch School of Education at Boston College in 1998 and went directly to work teaching theology and math in the archdiocese. After spending 13 years at St. Mary's in Lynn, he earned his Masters in Educational Administration at Boston College.

Chris Flieger, Principal, St. John School, Canton

Flieger graduated with a B.S. and M.A.E. from Truman State University in Missouri, a M.Ed. from the Harvard Graduate School of Education, and an Ed.D. from UMass Boston. Flieger was a teacher at the start of his career, and also worked in the Catholic Schools Office in various roles, including area superintendent and association superintendent for leadership. He has been a member of many boards, including the Boston Compact and the College Board. Most recently, Chris was a program facilitator at the Harvard Graduate School of Education.

Catherine "Kate" Brandley, Regional Director, St. John Paul II Catholic Academy

She began her career in 1988 at Bishop Feehan High School, teaching theology and helping in admissions. Over time, she moved into guidance and administration as vice principal of student life and admissions director. She left after 21 years at Bishop Feehan to be principal at the Neponset campus of SJPIICA because she wanted a smaller setting to work with teachers and students on a daily basis. Her love of Catholic education and belief in the work of the Academy led her to regional director upon the retirement of Sister Ellen Powers, CSJ.

Nick Cuomo, Principal, St. John Paul II Catholic Academy -- Neponset Campus

Nick has a B.S. in Finance and Management from Providence College and a Master's in Education from the University of Notre Dame (ACE Program). He is also a graduate of the Lynch Leadership Academy. Last year, as a member of LLA, Nick served as vice principal of SJPII-Neponset. Prior to that, he taught middle school math at Excel Academy in Chelsea and St. Ignatius Martyr Catholic School of Austin, Texas. Nick is heading into his seventh year as an educator.

Robert "Bob" Murphy, Principal, Saint Joseph School, Medford

Murphy was a teacher and middle school principal in the City of Lowell Public Schools for 26 years. In 2010, he retired from public schools and became assistant principal (2010) and then principal (2014) of the Academy of Notre Dame in Tyngsboro.

Maureen Cocchiaro, Principal, St. Joseph School of All Saints Parish, Haverhill

Maureen Cocchiaro is a product of Catholic schools from kindergarten to graduate school and has dedicated and committed herself to providing quality Catholic education. As a seasoned administrator with 25 years in the Archdiocese of Boston and one year in the Diocese of Manchester, she is looking forward to being principal of St. Joseph School in Haverhill and meeting the needs of her students.

Vina M. Troianello, Principal, St. Louis School, Lowell

Troianello graduated from Merrimack College and UMass Boston. This year she returns to the Archdiocese of Boston after spending four years as principal of the Hellenic American Academy, a Greek Orthodox Parochial School in Lowell. Prior to that Troianello was principal for 12 years at St. Mary of the Assumption School, Lawrence. She has extensive experience as an elementary school teacher both at St. Margaret School, Lowell, and St. Mary of the Assumption School, Lawrence. She has been an E.S.L. teacher at several local colleges and agencies. She has held varied leadership positions in the Archdiocese of Boston and parochial schools.

Corinne Harutunian, Principal, St. Mary of the Annunciation School, Melrose

Harutunian (M.Ed) has been a teacher for 35+ years -- she has taught grades K-3 and 5-8, special ed, and gifted and talented. Her goal for St. Mary of the Annunciation in Melrose is to find ways to maintain staff and to encourage middle school students to stay in the school community.

Julie Marotta, Principal, St. Mary of the Hills School, Milton

Upon graduating from Regis College, Marotta started a career as a telecommunications engineer but decided to switch paths and began her career as a Catholic school teacher, which she considers a true calling. Marotta has taught at Cunningham Elementary School in Milton, St. Brendan's in Dorchester, and St. Mary of the Hills.

Scott Bolton, Principal, St. Michael School, Lowell

A Massachusetts native, Scott obtained a B.S. in Education at Fitchburg State College and a Master's in Education Administration from Rivier College. Prior to coming to St. Michael School, he served as assistant principal, director of student life, and associate athletic director at Our Lady of Walsingham Academy in Williamsburg, Va. for the past nine years.

Anthony Fontana, Principal, St. Patrick School, Stoneham

Fontana grew up in Ohio, and graduated from Johnson State College with his B.A. in Elementary Education. He received his M.Ed. in Educational Leadership from the University of Cincinnati and is currently working on his Educational Doctorate in Educational Leadership through Liberty University. After three years of teaching kindergarten in a public school, Fontana has recently held two principal positions. He was the principal at St. Paul's Catholic School in Barton, Vt., for two years before becoming the principal at Mater Christi School in Burlington the past three years.

Andrew Malionek, Principal, St. Peter School, Cambridge

Andrew graduated with a B.A. from Assumption College, a Master's from Boston College, a MPHIL from the University of Aberdeen, and a Certificate from Oxford University. His vision for St. Peter School is to continue moving forward and progressing to be a jewel in the city of Cambridge.

Dan Bouchard, Principal, The Saints Academy, Beverly

Bouchard has served as a Catholic school teacher for 16 years and a counselor for three. He has been in Beverly Catholic schools for nine years and he was the principal at St. Mary's in Beverly for school year 2015-2016. St. Mary's and St. John's combined this year to form The Saints Academy.

Michelle Smith, Principal, Ursuline Academy, Dedham

Smith began her career as a music teacher and director at St. Sebastian's School before moving on to Connelly School of the Holy Child in Potomac, Md., where she was the upper school music director and then the dean of students. She furthered her academic leadership experience as middle level director/principal at Notre Dame Preparatory School in Towson, Md. After relocating to the Boston area in 2012, Michelle assumed various interim leadership positions primarily in public schools. Most recently, she has served as the executive director at Health Care Without Walls in Wellesley.