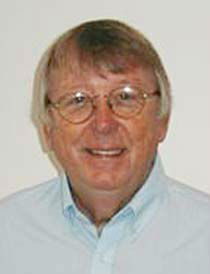 Seasons collide
---
Help us expand our reach! Please share this article
Some observations to chew on as the seasons collide and we wait for a whole lot of shaking to start happening. We've got baseball, football, hockey and the college boys all screaming for our attention. You can't beat this time of year.

The Patriots

Fascinating is the question about whether they could ever have been thrashed by an alleged mediocrity like the Dolphins if the Crown Prince, Tom Brady, were still in command? Vox populi, those sports scribes who always play to the crowd, say "no way." But that may be simplistic mush.

On the one hand, it can be reasonably assumed the offense hits on all cylinders better, scores more against a less than world-class defense, and keeps the defense off the field for longer stretches with the anointed one still in charge. It's also likely Miami would have lacked the requisite daring facing a long afternoon defending against Brady at his best in his own backyard. They were cocky from the get-go, surprising considering their recent history.

But assumptions are risky as well as fairly worthless in the NFL. With an inadequate ground game, further depleted by key injuries, and an offensive line that ain't what it used to be, Maestro Brady himself would have faced a season of having to scratch and claw for every advantage. Nor can you assume how well he would have reacted.

The major issue in the Dolphins debacle however was the defense, which was putrid, as Ted Husing used to say. They got out-smacked, out-bullied, out-smarted, and even made to look foolish when they got burned again and again by hokey razzle-dazzle that the Fish must have picked up on some sandlot. That never happens to a Belichick team. But it did! How do you think the Mannings will do when they get a chance to pick apart that secondary? More to the point, how much does any of this have to do with Brady's absence? They would have lost this game even with some amalgam of Brady, Joe Montana, and Slinging Sammy Baugh at Quarterback.

But then even under ideal circumstances there would have been no cakewalk this year. Last season was pixilated and you don't catch lightning in a bottle two years in a row; not in this bruising business. Hang on! There will be plenty more dips and flips before this season's over. But in the end, I wouldn't bet against Boss Belichick eeking out a playoff berth over the Fish, the Favres, and the currently first-placed and undefeated (give us a break) Buffalo Bills.

Already, some are keen to note that Belichick has never won anything important without Brady at quarterback. There's more than a few folks around the game waiting to take shots at your coach when, inevitably, he backslides as everyone must sooner or later. Their argument is premised on the notion that Brady made Belichick.

But does that also mean Terry Bradshaw "made" Chuck Noll, or Ottto Graham "made" Paul Brown, or Bart Starr -- heaven help us --"made" Vince Lombardi? It's a nonsensical argument, born of the over-arching obsession with quarterbacks that afflicts many jock journalists.

Noll's Steelers of the late '70s were loaded with Hall of Famers on both sides of the ball with Joe Green, Franco Harris, Mel Blount and Lynn Swann only among the more notable. Brown's post-war Cleveland Browns also featured Lou Groza and Marion Motley, Dub Jones and Dante Lavelli. The Packers of the immortal Lombardi's era were from pillar to post arguably the finest team in the history of the game. The key word in the discussion is "team." Quarterbacks don't make coaches. Teams do.

This Patriots team, with or without the estimable Brady, is no longer a firewagon. But these chaps may surprise you yet. Meanwhile, can you not practically hear Bill Parcells, the Big Tuna currently orchestrating the Dolphins' revival, chortling as he revels in the sudden misery of Clan Kraft. As Steve Young likes to say on that commercial he does, "It's a nasty game."



The Bruins

They are back. Though if the matter has escaped your attention it is understandable. There was a time when the Bruins pre-season camp commanded the presence of no less than George Plimpton eager to devote an entire book to them. Now they are lucky to get a stray rundown wedged between the briefs and the race results. Next stop is the obit page. NASCAR gets more space than the NHL and soccer is closing fast. It would take a bona fide Bruins run for the Cup to alter this sad scenario. Don't bet the ranch on it happening soon. You heard it here first.

Whatever, they bear on attaching special importance to the fairly gallant effort last season when, under the firm direction of Claude Julien, they made the playoffs and scared the Canadiens by forcing the first round to a seventh game, although that was no big deal given that the Habs are also mere shadows of their former selves and quickly expired in the next round. Nonetheless it is on that slim evidence that the Bruins still new and green regime builds its tender hopes for something special this coming season. "Hope," however, is not a sustaining force. Not in this bruising game.

At first blush, the Bruins are not improved. In their biggest off-season move, they gambled $12 million -- a king's ransom to Clan Jacobs -- on the tender chance that Michael Ryder, a forward Montreal had soured on, might re-discover himself in Boston. They are also yearning for Goalie Manny Fernandez, last season's major failure, to redeem himself and praying that Patrice Bergeron, their finest young talent, has not been permanently damaged by the brutal injury that wiped him out last season. As for rookie prospects none stand out as much ready. The best of them, a big Swedish center named Carl Soderberg, is staying home. One of these days the Bruins will recognize that these Scandinavian phenoms they keep chasing simply don't want to play in Boston.

Don't look for further roster moves. They don't have enough room under the salary cap for anything significant. If all the pre-season imponderables pan out, you're talking marginal improvement. If they don't, it will be another life or death struggle to merely make the playoffs. That's not enough cachet to fill the seats let alone lure back the capricious media bandwagon laden with spoiled hacks who have little time for losers.

The Red Sox

They approach the playoffs sensing that if they can find a way to beat the Angels, they may not only win another championship but breeze again, although nothing could compare with that near pathetic lark they enjoyed last year, climaxing in that brutal romp over the Rockies who were probably the worst team to ever grace a World Series.

Once again luck is on Boston's side. The quirks of the playoff system guarantee they'll get the weaker foe in the opening round. That they could lose to whomever wins in the AL Central seems unthinkable. Should they make it to the Series, no one in the National League scares you. Only the Cubs, who have that mystique thing working for them, pose much of a threat. Boston has too much pitching for the rest of the N.L. wannabes. The Anaheims are the roadblock and they are the only one.

Given the ways they've owned the Angels over the years -- which compares favorably to the hex the Yankees once enjoyed in their relationship with the Red Sox -- that task ought not be daunting. But then these are not your traditional Angels. There are few surfers in this mix. They may have a problem, however, kicking out of cruise control, which is where they have been idling for the last month. Winning your division by 21 games (and counting) has its disadvantages.

Luck! Boston is loaded with it. The worm has officially turned.