Sister Mary Anne Doyle named Ex. Dir. of CSJ sponsored ministries
---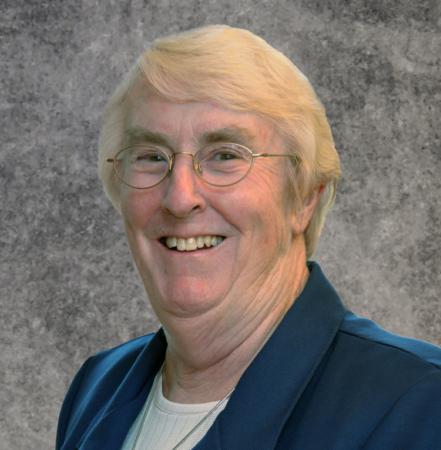 Sister Mary Anne Doyle, CSJ Pilot photo/courtesy Sisters of St. Joseph
Help us expand our reach! Please share this article
BRIGHTON -- Earlier this month, the board of directors of the Corporation for the Sponsored Ministries (CSM) of the Sisters of St. Joseph of Boston unanimously approved the decision to offer Sister Mary Anne Doyle, CSJ, the position of Executive Director of the Corporation for the Sponsored Ministries. The appointment was affirmed by the CSJ Leadership Team and will be effective in August 2018.

An inclusive and nationwide search for the position of executive director was conducted in conjunction with the independent search counsel of The Reid Group. The Reid Group vetted, interviewed, and evaluated an extensive pool of potential candidates. The search committee, consisting of four CSJ Board members, subsequently narrowed the field to three top candidates. The interview team, which included CSM Board members and executives from the ministries, selected Sister Mary Anne.

Sister Mary Anne began her ministry in education. Since the early 1980s, she has been involved in facilitating a variety of groups both nationally and locally in the development and implementation of planning processes. She was also a member of the CSJ Leadership Team for six years where one of her major responsibilities was planning and oversight of CSJ facilities.

Currently, Sister Mary Anne is the parish business manager at St. Julia Parish in Weston. Previous positions include associate director of the 8th Synod of the Archdiocese of Boston during which she designed processes that enabled the parishioners of the archdiocese to participate and offer their perspectives on where the Church ought to be moving. At the conclusion of this synod, she designed and implemented the formation process for the establishment of parish pastoral councils in all the parishes of the Archdiocese of Boston. Sister Mary Anne has served on several boards of CSJ sponsored ministries including Regis College, Fontbonne Academy, Jackson Walnut Park, Bethany Health Care Center, the former Aquinas College and the former Mount St. Joseph Academy -- now St. Joseph Preparatory High School.

In announcing her new position, the Sisters of St. Joseph said, "Sister Mary Anne brings to her new position a passion for mission as witnessed in each of the CSJ sponsored ministries. In addition, she brings the skills necessary to encourage collaboration and communication among all Sponsored Ministries of the Sisters of St. Joseph of Boston, provide formation opportunities for the boards and staff of the ministries, and assist with strategic and financial planning for these ministries."

Sister Mary Anne succeeds Suzanne Kearney who has served as executive director of the Corporation for the Sponsored Ministries for 15 years. Kearney and Sister Mary Anne will work together during this time of transition in the Sponsored Ministry Office.

"I would love the opportunity to work with our Sponsored Ministries as they develop strategic and financial plans to ensure their long term vitality and viability. That vitality is dependent on the ministries' recognition that they belong to something larger than themselves and that collaboration is 'the name of the game' in today's culture and society," Sister Mary Anne said.