Local
St. Eulalia, Winchester to host talk by Father James Martin
By Mark Labbe Pilot Staff
Posted: 3/18/2016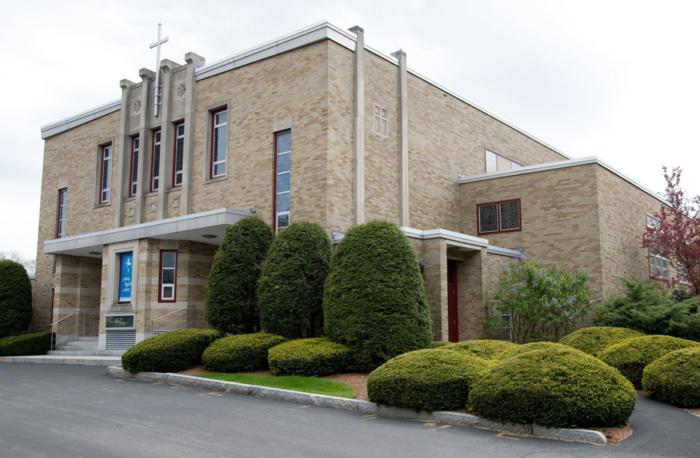 Father James Martin will speak at St. Eulalia's as part of the parishes 50th anniversary celebrations taking place throughout the year. Pilot photo/Bob Morin
---
WINCHESTER -- As part of a year-long series of events and activities to celebrate its 50th anniversary, St. Eulalia Parish in Winchester is holding a Night of Reflection, April 4 at 7:30 p.m. featuring a presentation by America Magazine editor-at-large Father James Martin, S.J.

The author of several books, including the New York Times best sellers "Jesus: A Pilgrimage," and "The Jesuit Guide to (Almost) Everything: A Spirituality for Real Life," and a popular speaker, Father Martin has also written numerous articles for various media sources and has appeared on major radio and television networks.

His presentation is called "Encountering Jesus: Meeting Jesus of History and the Christ of Faith."

St. Eulalia Parish will be sponsoring a number of other events during the year to celebrate its anniversary, including a liturgy with former staff members, and a pilgrimage to Lourdes and St. Eulalia's shrine in Barcelona in April.

Events in the fall will feature talks by a number of prominent speakers and a Mass celebrated by Cardinal Seán P. O'Malley on Oct. 16. A full schedule of events is available at the parish website, www.sainteulalia.org.

Established in 1966 and named after Cardinal Cushing's boyhood parish in South Boston, St. Eulalia church was built to serve the growing number of young families in Winchester and Arlington.

Over the years, the church became known for its contemporary music ministry, its strong social participation by laypeople and women religious, and its commitment to help the less fortunate. One of its earliest efforts to help those in need was the Friends of Refugees group, which helped resettle refugees from the war in Indochina. Currently, St. Eulalia has a partnership with St. Matthew's Food Pantry and holds collections for food, pajamas, and Christmas presents.