Local
Father Brian R. Kiely named rector of Pope St. John XXIII Seminary
By Father Robert M. O'Grady Pilot Staff
Posted: 9/16/2016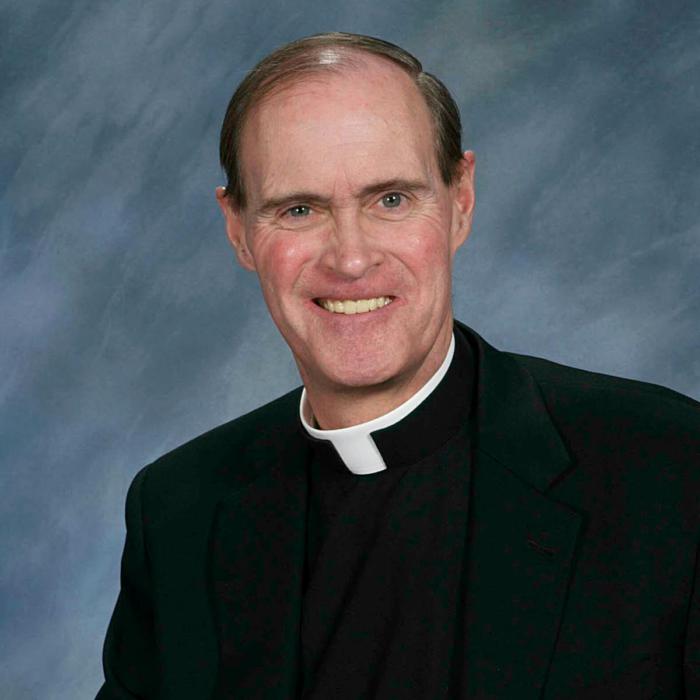 Father Brian R. Kiely Pilot photo
---
On Sept. 2 during the Mass of the Holy Spirit celebrated for the opening of the academic year, Father Brian R. Kiely made the profession of faith and took the oath of fidelity as he became the ninth rector in the half century in the history of Pope St. John XXIII Seminary.

Father Kiely comes to his new position with a wealth of priestly experience. Prior to that though he came from a strong Catholic family in Hingham. One of the four children of James and Anita (Maxwell) Kiely, he has a sister, Camille Kelleher and a brother Mark, both living in New York City, and a twin brother Barry who lives in Hingham. He is a proud uncle of a niece Theresa Kelleher; and five nephews: Brendan and Rory Kelleher; and Brian, Stephen and Kevin Kiely.

Following high school he attended Boston College for two years before entering St. John Seminary. On graduation from the college seminary in 1974, he was assigned to study at the Pontifical North American College at Rome with class at the Pontifical University of St. Thomas Aquinas, the Angelicum.

Humberto Cardinal Medeiros ordained him to the priesthood in Rome on June 6, 1978, in the Chapel of the North American College.

His first assignment was not far from his Hingham home, he was named associate at Holy Family Parish, Duxbury. The rapidly growing parish needed a new home and during his six year there, in addition to regular duties as associate, he also helped the pastor and parish in the construction of the new church.

He was named a parochial vicar at St. Catherine of Siena Parish, Norwood. Also a large parish, but more established in downtown Norwood it boasted one of the largest Catholic schools in the archdiocese.

In response to a request from then Bishop Seán P. O'Malley, OFM Cap. of St. Thomas in the US Virgin Islands, Cardinal Bernard Law released a priest to help in the Virgin Islands. Father Kiely served for two years there before returning to Boston where he was briefly the administrator of St. Jean Baptiste (French) Parish, Lowell.

In 1993 Cardinal Law named him pastor of St. Francis of Assisi Parish, Dracut. During his eight years there he saw the parish expand in population and need for a new home. His experience in Duxbury came in handy as he oversaw the construction of a new and larger church in the Dracut parish.

In October 2001, he was named pastor at St. Patrick Parish in Natick. Where he served for 12 years, during this time he was also briefly the administrator of St. Theresa of Lisieux Parish, Sherborn and for almost a year administrator of St. Thomas the Apostle Parish in Millis.

With the retirement of Bishop Walter Edyvean as auxiliary of the archdiocese, Cardinal O'Malley asked Father Kiely to serve as Regional Vicar of the West Region of the archdiocese; from June 2014 to August 2016 he carried out the task entrusted to him with his customary generosity of spirit; his consistent care and concern for the priests in his region and beyond; his thoughtful and practical advice; and his priestly zeal.

Father Kiely has also been a member of the Clergy Personnel Board, the Presbyteral Council and the College of Consultors, as well as the Cardinal's Cabinet.

As rector of Pope St. John Seminary, Father Kiely will be entrusted with ultimate responsibility for the human, spiritual, intellectual, and pastoral formation of the candidates from around our country and around the world entrusted by their bishops to Pope John's capable and excellent faculty and support staff.