Local
Mass. bishops urge voters to reject marijuana legalization
By Mark Labbe Pilot Staff
Posted: 10/7/2016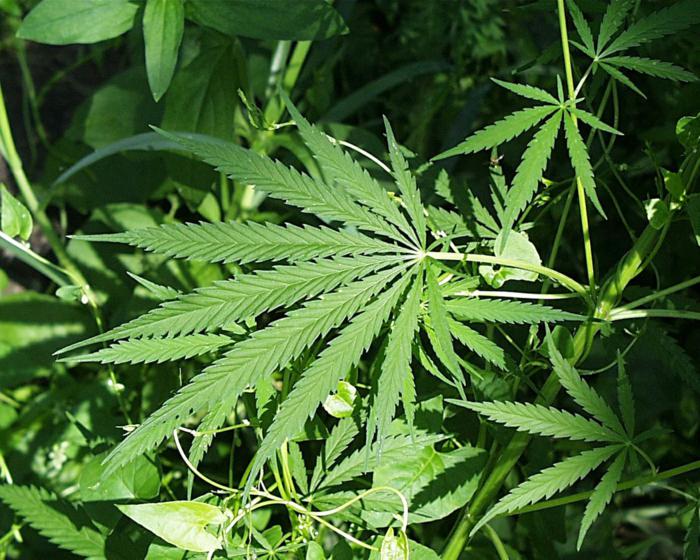 Photo/United States Fish and Wildlife Service [Public domain], via Wikimedia Commons
---
BRAINTREE -- The four Catholic bishops of Massachusetts released a statement Oct. 4 urging voters to oppose the legalization of recreational marijuana, a question that will appear on the Massachusetts ballot next month.

Ballot Question 4, if passed, would legalize marijuana for recreational use for individuals 21 or older.

In the statement, which was issued through the Massachusetts Catholic Conference (MCC), the official public policy arm of the Catholic Church in the Commonwealth, the bishops noted the adverse effects that legalizing the drug could have.

They highlight a possible link between usage of the drug and "long-term damaging effects on brain development," and note that legalizing recreational usage of marijuana would "add fuel" to the "losing war" against opioid abuse in Massachusetts and across the country.

"The availability of marijuana for adolescent users already constitutes an environmental factor for the later use of other illicit drugs. Its legalization will only serve to worsen this problem," wrote the bishops -- Boston Cardinal Seán P. O'Malley, Worcester Bishop Robert J. McManus, Springfield Bishop Mitchell T. Rozanski and Fall River Bishop Edgar M. da Cunha.

The statement also cites studies done in Colorado, a state that legalized recreational usage of marijuana in 2013, which point towards an increase in traffic accidents and hospitalizations due to marijuana use.

"One only has to examine the devastating impact felt in Colorado since 2013, when recreational use of marijuana was legalized, to fully grasp what would be in store in Massachusetts," the statement says, noting that traffic deaths have increased 48 percent since the drug was legalized.

"Recent statistics show that of all traffic deaths in Colorado, 21 percent of those individuals killed tested positive for marijuana. Marijuana related hospitalizations in Colorado have doubled from 2011 to 2014," it continues.

Additionally, "Marijuana use and abuse by the youth of Colorado has increased by 20 percent since legalization. Young people in Colorado rank first in the nation for marijuana use -- an illegal activity for anyone under the age of 21."

"Strikingly, this has negatively affected their family life, social life and school performance where expulsions and drop-out rates have spiked significantly. Do we really want to bring these issues to Massachusetts?" the bishops wrote.

The bishops also cited Church teachings, writing that "the Catholic Church teaches 'the use of drugs inflicts very grave damage on human health and life. Their use, expect on strictly therapeutic grounds, is a grave offense.'"

Speaking with The Pilot Oct. 4, MCC executive director James Driscoll said that he believes there will be a "groundswell of opposition" against the ballot question as the election approaches.

He noted that prominent public officials, including Gov. Charlie Baker and Boston Mayor Martin Walsh have spoken out against legalizing the recreational use of marijuana, as have all of the district attorneys and sheriffs in the state.

"I think you'll start seeing more and more leaders both in the medical field, the political world, the religious leaders, all banding together to come out and say 'Take a step back. Is this a good thing for Massachusetts?'" he said.

"We're hoping the answer most of the voters come to is no, it's not a good thing," he added.