Obituary
Obituary: Father Joseph Martin, Somerville native, long time missionary in Peru
By Father Robert M. O'Grady Pilot Staff
Posted: 10/21/2016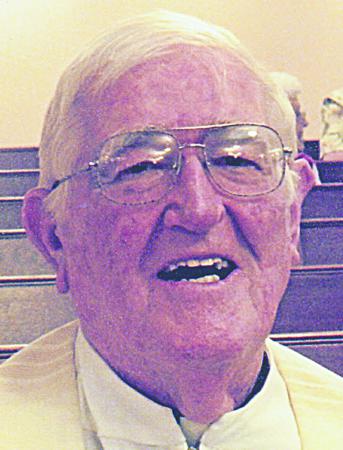 Father Joseph I. Martin Courtesy photo
---
A Boston priest who spent his entire active and part of his retired priestly ministry in Peru died at Regina Cleri in Boston on Oct. 16. Father Joseph I. Martin was born in Somerville July 24, 1931 to the late Michael and Mary (Cummins) Martin; he was the sole survivor of his sister Mary and brother John. Raised in St. Ann Parish, he was an alumnus of Boston College High School; St. John's Seminary; and the Pontifical North American College at Rome.

Ordained a priest in the Eternal City at the Chapel of the College on Dec. 16, 1956 by the late Bishop Martin J. O'Connor, (rector of the College), he returned to the archdiocese and was assigned as an assistant first at St. Mary Parish, Chelmsford and then at St. Joseph, Roxbury.

When Richard Cardinal Cushing issued the call for diocesan priests to join the newly formed Missionary Society of St. James the Apostle, Father Martin was ready to respond and was in the first group to go to Latin America. For the next 50 years he served in parishes in Peru initially at San Ricardo, Miraflores-Lima and then at Cristo Lugo del Mundo in Carabayllo. His people dubbed him "Padre Jose" while his niece reported that the family had nicknamed him "Peru Joe."

Although away from them for years, he was always close to his family and especially nieces and nephews and later grandnieces and grandnephews.

Fellow St. James Society alumnus and Merrimack Regional Bishop Robert F. Hennessey was the principal celebrant of Father Martin's Funeral Mass at Most Blessed Sacrament Church in Wakefield on Oct. 21. Another Society alum, Father George Emerson was the homilist. Fellow priests indicating their intention to concelebrate the Funeral Mass included Father William Coughlin, pastor of the Wakefield parish; and Father George Flynn another, now retired, alumnus of the St. James Society.

Following the Funeral Mass, Father Martin was buried in Holy Cross Cemetery, Malden.