Local
Boston hosts Catholic Charities USA gathering
By Pilot Staff
Posted: 10/28/2016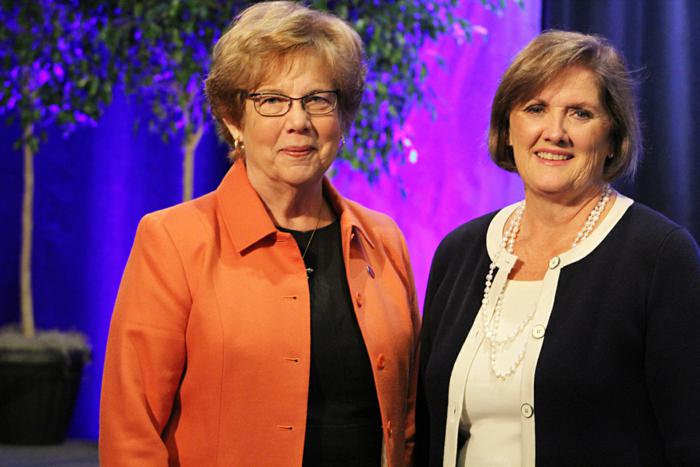 Catholic Charities USA president Sister Donna Markham and president of Catholic Charities of the Archdiocese of Boston Debbie Rambo are pictured at CCUSA's Annual gathering Oct. 9. Courtesy photo
---
BOSTON -- Professionals, partners, and volunteers with Catholic Charities came together for the annual Catholic Charities USA gathering, held this year in Boston.

Hosted by Catholic Charities of the Archdiocese of Boston, the gathering served as a way for attendees to learn new skills, share ideas, and participate in workshops.

A number of speakers presented at the gathering, including Father J. Bryan Hehir, secretary for the archdiocese's office of Health and Social Services. He offered the plenary address, entitled "Themes of Pope Francis: Justice in the World and Mercy in the Church."

Among those who attended the three day gathering were Catholic Charities USA president and CEO Sister Donna Markham, OP, Catholic Charities of the Archdiocese of Boston president and CEO Debbie Rambo, and Cardinal Seán P. O'Malley.