Obituary
Obituary: Father David B. Meskell, former Beverly pastor
By Father Robert M. O'Grady Pilot Staff
Posted: 3/2/2018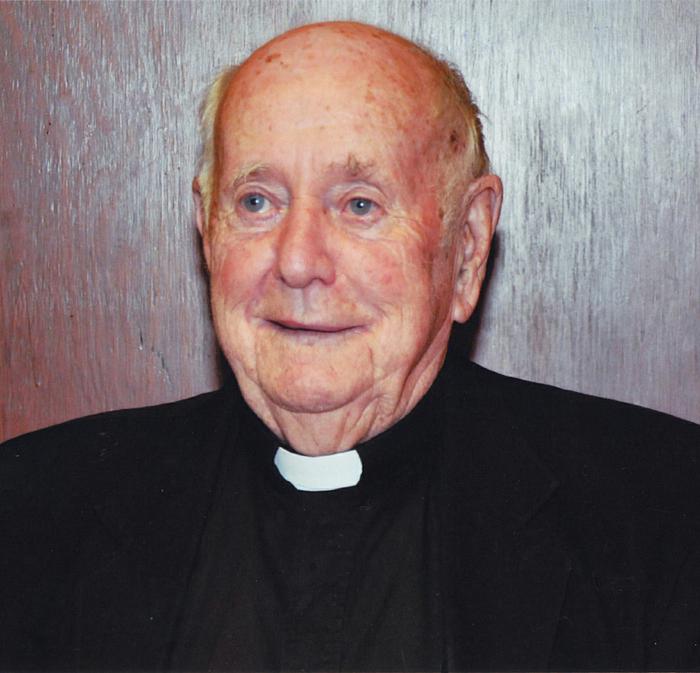 Father David B. Meskell Pilot photo
---
Father David B. Meskell, a Melrose native born there on April 15, 1929, grew up in Wakefield. The only son of the late Bartholomew and Marguerite (Mullen) Meskell he was raised in St. Joseph Parish, Wakefield with his sister Catherine (Meskell) Guthrie, also deceased. Father Meskell's uncle, Msgr. William Mullen was pastor at St. Michael Parish in Lowell.

He attended the parish grammar school and Wakefield High School from which he was graduated in 1946 and enrolled at the College of the Holy Cross in Worcester graduating in the Class of 1950. He entered St. John Seminary and Archbishop Richard Cushing ordained him a priest on Feb. 2, 1955. He was the first alumnus of St. Joseph School to be ordained a priest.

His first assignment was as an assistant at St. Pius Fifth Parish in Lynn. He was assistant there for a dozen years and it was there that his ability to relate to young people served greatly. He established a nationally recognized Scout Program and expended the CYO activities of the parish. He assisted the fund raising needed for the construction of the new school and rectory at the parish. His long tenure made him an intimate part of the city. He returned regularly to celebrate his birthday inviting hundreds each year.

He was one of the characters among Boston priests. A great story about him: he had a huge Christmas and Easter card list, running into the hundreds of names. One year he was particularly well prepared or better over prepared. Having both sets of cards, signed and sealed, he delivered a set to the post office; yes, in mid-December he mailed out his Easter cards. His consolation was he had time for Easter cards still; AND his Christmas cards for the following year were all ready.

In 1967 he found himself assigned as an assistant at St. Paul, Wellesley; and in 1970 briefly as an associate at St. Cecilia in Boston's Back Bay and that same year as an associate at St. Joseph, Medford. November 1977 found him once again on the Northshore as an associate at St. James, Salem. In May 1981, Humberto Cardinal Medeiros named him pastor of St. John the Evangelist Parish in the neighboring Beverly.

In March 2000, he was granted senior priest retirement status. Not surprisingly he was covering the bases in many parishes of the archdiocese including Immaculate Conception, Winchester; St. Joseph, Woburn; St. Stanislaus (French), Ipswich and most recently at St. Mary, Winchester.

In the final years of his retirement he resided at Regina Cleri in Boston's West End.

North Regional Bishop Mark O'Connell was the principal celebrant of Father Meskell's Funeral Mass at St. Mary, Winchester on Feb. 24. Father Michael Bova Conti, until recently administrator of the parish, served as the homilist. Father Meskell was buried in St. Patrick Cemetery, Stoneham.