Local
Sacred Heart School, Lynn to begin 'dual-language' program
By Mark Labbe Pilot Staff
Posted: 4/20/2018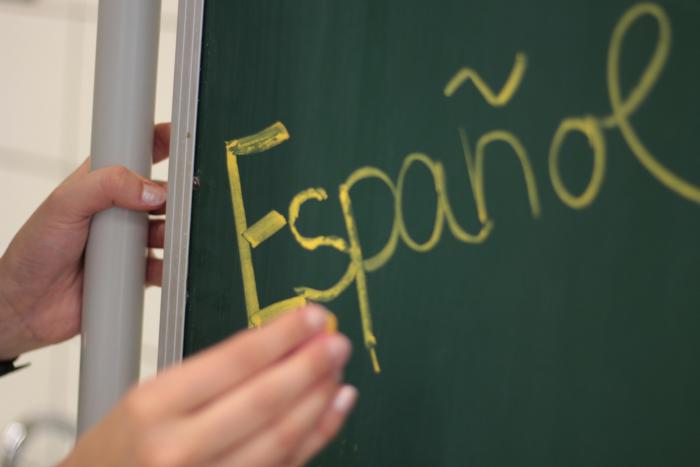 Beginning in the fall with the kindergarten class, Sacred Heart School in Lynn will begin instruction in both English and Spanish with the goal of students being fully bilingual by grade 5. Pixabay photo
---
LYNN -- Sacred Heart School in Lynn, a parochial primary school, announced plans April 9 to roll out a bilingual education model that administrators hope will see all graduating students fluent in both English and Spanish.

Dual-language is a form of bilingual education that is gaining traction in the U.S., and is already not uncommon in other countries around the world. It's a model that has students learn curriculum content in two languages, enabling them to eventually write, read, and speak fluently in both languages.

At Sacred Heart, it is expected that the school day will be split 50/50 between Spanish and English, with one language used in the morning and the other used in the afternoon, principal Mary DeAngelo told The Pilot April 12.

Sacred Heart's transition into a "dual-language school" will begin in the fall of 2018, starting with the pre-k and kindergarten classes. The program will "grow" with the kindergarten class, being implemented in one grade per year in subsequent years.

According to DeAngelo, it will be the only dual-language Catholic school in the Archdiocese of Boston, and possibly in all of New England.

In a separate interview April 12, Father Brian Flynn, pastor of the Lynn Catholic Collaborative, explained the slow transition will let staff and administrators "make sure we're discovering the best practices."

DeAngelo noted that "we're starting with the pre-k and kindergarten classrooms because they're the youngest ones, and we know from brain research that they can absorb so much information."

The model encourages students to start their education at Sacred Heart at an early age, although when asked about older incoming students, DeAngelo said there are hopes to create summer courses to help them transition.

Father Flynn said the new model is expected to increase enrollment, as the school will "be offering something that is not readily available" in the area.

To accommodate that increase, Sacred Heart will become a pre-k through grade 5 school in the fall of 2019. Currently, it provides education to students in pre-k through grade 8.

Already a "feeder" school for St. Mary's in Lynn, DeAngelo said Sacred Heart will continue to work with the college-preparatory school to provide students with an easy transition. She noted there have already been talks about additional language programs St. Mary's could offer, to allow incoming Sacred Heart students to keep up on their language skills.

Either way, said DeAngelo, by the time students "leave here in the 5th grade, they will be bilingual and proficient in reading, writing, and speaking" in Spanish and English.

"It will fan them out from their peers who are only getting content in one language," she said.

Kathy Mears, the archdiocese's superintendent of Catholic schools, in an email to The Pilot April 18 commended the new program.

"Sacred Heart is looking to the future of Catholic education by providing a curriculum that is rooted in the Gospel, while acknowledging that the ability to speak more than one language fluently is a skill that will assist these children in our global society," Mears said.

Sacred Heart also announced it will be officially integrating a STREAM model into the curriculum, as well. Standing for Science, Technology, Religion, Engineering, Art and Mathematics, the model encourages project-based learning and collaboration between all subject areas.

STREAM has been incorporated into a number of Catholic schools within the archdiocese over the past few years, seeing a number of schools begin to use technology like iPads, 3D printers, and robotics kits in the classrooms.

"We're excited," said DeAngelo of changes within Sacred Heart. "We're definitely excited."