Local
Forming the Future: Service of athletic director celebrated at Presentation of Mary Academy
By Mark Labbe Pilot Staff
Posted: 5/18/2018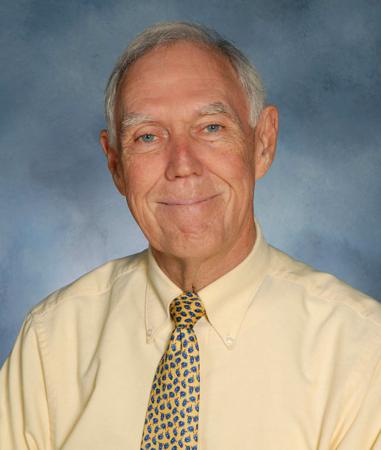 Stephen Stankus Pilot photo/courtesy Presentation of Mary Academy
---
METHUEN -- Presentation of Mary Academy (PMA) in Methuen, a co-education Catholic high school, offers students an impressive number of interscholastic and intramural sports. Both a member of the Commonwealth Athletic Conference (CAC) and the Massachusetts Interscholastic Athletic Association (MIAA), its teams and athletes have consistently received recognition for high performance on the field. Athletics are certainly an integral part of PMA culture.

That might be, in part, due to the dedication and leadership of longtime PMA social studies teacher and athletic director Stephen Stankus, though he wouldn't admit it.

Stankus began teaching at PMA fresh out of college, back in 1970. The school was new then, having been formed only 12 years earlier in 1958, and was at that time an all girl's school.

There wasn't much in the way of sports back then, Stankus acknowledged to The Pilot in a May 11 interview. He mentioned a basketball team that had started possibly "three or four years" before he started teaching, but other examples were few.

With a small staff and student body, Stankus immediately began serving as a faculty advisor for the team, mostly carrying out the "volunteerish" position by filling out paperwork.

Only two or three years later, he was asked to coach the junior varsity basketball team. He hadn't done a lot with sports in high school or college himself, but agreed to coach the team. Stankus found he liked coaching, and the students seemed to like him, and his career in PMA athletics had begun.

Stankus coached the JV basketball team for the next 10 years, and then coached the varsity team for 10 years after that. During that time, the school added new sports, including volleyball and softball, and Stankus also signed on to coach varsity softball in the late '70s and early '80s. Soccer, track and field, and cross country would also be added in that time period.

Summing it up simply, he said "Basically, I got into the sports in the '70s, and then softball came in the '80s, and I've pretty much been associated with some sport since then."

It was also during that time period that Stankus said he "semi-officially" began working as athletic director, and eventually officially served in the position for the past 20 years. The school became co-education in 2010, and added in boys' sports during the time.

As athletic director, Stankus said, he goes to league meetings, coordinates buses and travel for away games, works with officials, serves as the contact person for the Commonwealth Conference, and handles some of the business side of things, too.

In spite of his many responsibilities as athletic director, Stankus has maintained his teaching schedule, even adding in more advanced history and social studies courses to offer students. He loves what he does, he said, but "step by step by step" his responsibilities have started to become unmanageable.

As a result, Stankus will step down as athletic director at the end of this school year. He'll remain on as a teacher, and will try to attend as many games as possible, he said, but the school is already looking for a replacement and he won't be nearly as active in sports as he once was.

When asked if he believes he helped create PMA's current athletic program, he said he more thinks of himself as a member of a team.

"I just see me as kind of like a background person, that will make sure the schedules are all set and the communication is all done and the officials are all lined up," he said. "I help, I help."

Rose Maria Redman, PMA Head of School, told The Pilot April 27 that Stankus is "probably one of the most incredible teachers and coaches you'd ever meet."

A member of the PMA class of 1985, Redman said she actually had Stankus as both a teacher and a basketball coach.

"He's always been able to relate to his students, and has always been able to motivate them," she said.

Stankus will be missed as athletic director, she said, adding that she is happy he is continuing to stay on as a teacher.

"He is professional, he is honest, he is kind, he is the epitome of a Catholic educator," she said. Stankus "puts his students before anyone else."