Local
Malden Xaverian Brother dies of injuries from hit-and-run
By Jacqueline Tetrault Pilot Staff
Posted: 8/31/2018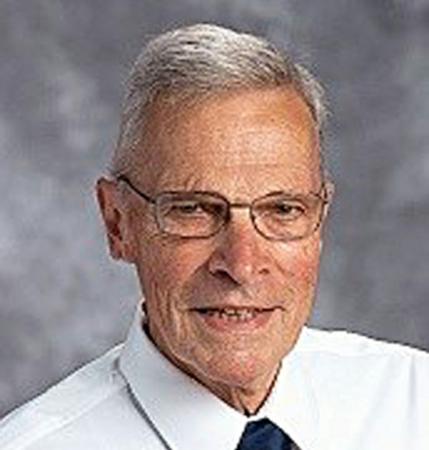 Brother Edward Bozzo, CFX Photo courtesy Malden Catholic High School
---
MELROSE -- The Xaverian Brother who was the victim of a July hit-and-run in Melrose has died of his injuries.

Brother Edward Bozzo, CFX, 85, died Aug. 20 at Kaplan Family Hospice House in Danvers from injuries received during the July 9 accident.

According to Melrose Police, Brother Edward was struck on the morning of July 9 by a car traveling in the wrong direction down one-way Herbert Street. The driver then fled the scene, leaving the brother lying face-down in the road. He was taken to a Boston hospital for treatment.

Brother Bozzo became a member of the Brothers of Saint Francis Xavier in 1950 and came to their Melrose Community in 1974. He was a faculty and staff member at Malden Catholic High School since 1986, at different times serving as an administrator, teacher, and, most recently, the school's archivist.

Malden Catholic High School released a statement Aug. 21 announcing Brother Bozzo's passing.

"I ask the entire Malden Catholic community to join me in celebrating the brilliant life of Brother Ed Bozzo," Headmaster Thomas J. Doherty III said.

"An unfailingly kind and gentle presence, Brother Bozzo embodied the essence of Xaverian humility and simplicity. We honor his many years of devoted service to Malden Catholic, and are profoundly grateful for all that he did to make a Catholic, Xaverian education possible for scores of deserving students. Please pray for Brother Ed, his fellow Xaverian Brothers, and the many generations of students he impacted in ways great and small. May he rest in the peace of Christ," said Doherty.

Brother Bozzo's funeral Mass took place at Saint John's Preparatory School Chapel on Aug. 24. He was buried in Xaverian Brothers Cemetery.

Melrose Police say no progress has been made in identifying the hit-and-run driver. Anyone with information about the accident should call Melrose Police Sgt. Jon Goc at 781-665-1212.