Local
Grieving parents invited to daylong July retreat
By Jacqueline Tetrault Pilot Staff
Posted: 6/28/2019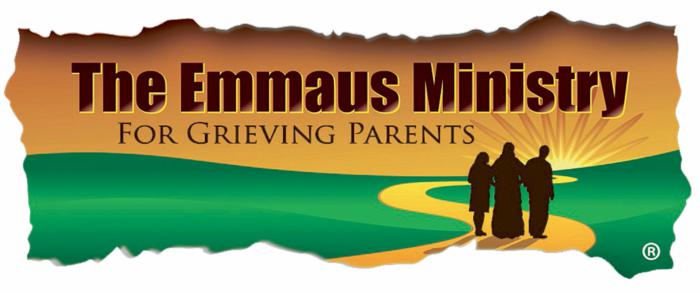 Pilot photo/courtesy Emmaus Ministry
---
BRAINTREE -- Parents who have experienced the death of a child are invited to join the Emmaus Ministry for Grieving Parents for a daylong retreat at Our Lady of Lourdes Parish in Carver on July 13.

Rooted in the Franciscan tradition, it began at St. Anthony Shrine in Boston but has spread to serve dioceses throughout the country. At least one daylong retreat is offered in each of the Archdiocese of Boston's five regions each year, according to the ministry.

Retreats are usually coordinated and facilitated by people who have participated in previous retreats and retreat teams typically include a spiritual leader, such as a priest, deacon, pastoral associate, or spiritual director.

"As Jesus joined his distraught disciples on the road to Emmaus, we ask him to join each of us in this ministry," the organization's website says.

Betty Whittaker, a parent coordinator who came to the Emmaus Ministry last year, is helping to bring the ministry to the Carver/Plymouth Collaborative, which consists of St. Peter Parish in Plymouth, St. Kateri Tekakwitha in Plymouth, and Our Lady of Lourdes Parish in Carver.

"We focus this retreat on (the participants') spiritual journey with their child and with God," Whittaker said, speaking to the Pilot on June 25.

There is "no time constraint" regarding the age of the deceased child or the time since their death.

"Parents hold this in their heart forever. It just doesn't go away. You don't forget about it. It's woven into your life," Whittaker said.

She said they tell participants right away that it is not a "support group."

"It's really helping each person get in touch with where they are along this journey," she said.

Whittaker said they try to involve the local parishes in organizing retreats, giving opportunities to help produce or donate supplies. One parish might photocopy the printed materials while another provides candles or food.

Over the course of a retreat, activities are done in a large group, small groups, and individually, with time for prayer and private reflection. Attendees are free to choose how much or how little to share about themselves or participate in group activities.

Whittaker said one thing many participants get out of Emmaus Ministry retreats is "The sense that (they are) not alone. And that, in and of itself, is so huge, because a big part of grief is this sense of being alone."

Though the Emmaus Ministry is a Catholic ministry, its retreats are open to people of all denominations and faith. Whittaker said this is because "the one thing that's universal is grieving. We all grieve."

More information about the Emmaus Ministry for Grieving Parents can be found at www.emfgp.org. Registration for the July 13 retreat can be completed at www.emfgp.org/7-13-19-one-day-retreat-at-our-lady-of-lourdes-carver-ma.