Obituary
Obituary: Father Paul V. MacDonald, one-time pastor in Brockton, Weymouth and Scituate
By Father Robert M. O'Grady Pilot Staff
Posted: 11/27/2020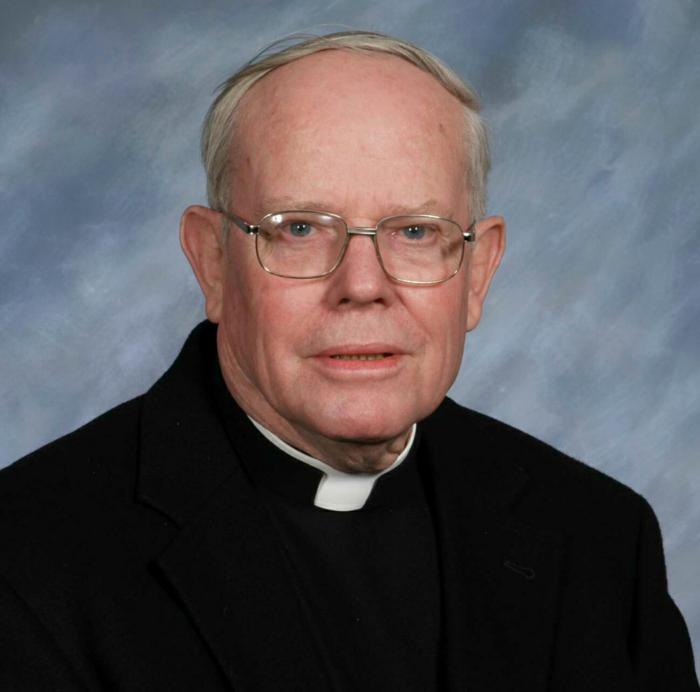 Father Paul V. MacDonald Pilot file photo
---
"A fine priest," "a sincere gentleman," and "an excellent pastor" are just a few of the phrases echoed about Father Paul V. MacDonald, who died in Boston on Nov. 17, 2020.

The Hub native was born on Nov. 9, 1932, one of the two sons of the late Leo and Jeannette (McDonald) MacDonald. Raised in West Roxbury, he was a product of the Boston Public Schools, attending the Henry Vane School and then the venerable Boston Public Latin School from which he graduated in 1950.

He completed his undergraduate education at Boston College, graduating in the class of 1954. He entered the archdiocesan seminaries at Brighton and Boston Auxiliary Bishop Jeremiah F. Minihan ordained him and several of his classmates at Holy Name Church, West Roxbury, on Feb. 2, 1959. Another cohort was ordained on the same day at the Cathedral of Richard Cardinal Cushing, newly minted member of the College of Cardinals.

Father MacDonald served his entire priestly ministry in archdiocesan parishes, most of them in what is now the South Region of the archdiocese. His first assignment following ordination was as an assistant at Our Lady of the Rosary, Stoughton (1959-1964); he returned to the Hub as an assistant at St. William, Dorchester, for a decade (1964-1974).

His next assignments, all in the South Region, were in Brockton, Weymouth, and Scituate. In Brockton, he was administrator (1974-1982) and then pastor (1982-1987) of St. Colman of Cloyne Parish. In 1987, he began a 10-year assignment at Sacred Heart Parish, Weymouth, managing a huge operation with a struggling parish high school and still extant parish elementary school.

In November 1997, he went farther south to St. Frances Xavier Cabrini Parish, where he would be the last pastor and from which he would become a senior priest, both happening in October 2004.

He retired to his family home in West Roxbury but was familiar and welcome to the area parishes, including his home parish St. Theresa of Avila and its neighbor, St. John Chrysostom, both in West Roxbury. He served for a short time as administrator of St. John Chrysostom in 2010.

Until very recently, he had been in good health and remained active and vibrant, even with some of the limitations that come with being nearly nine decades old. He experienced a rapid decline in health in the past few weeks and died on Nov. 17, 2020.

Seán Cardinal O'Malley, OFM Cap., was scheduled to be the principal celebrant of father MacDonald's funeral Mass at St. Theresa of Avila Church, West Roxbury, on Nov. 24. Father David Michael, presently pastor of St. John the Evangelist, St. Margaret of Scotland, and St. Mary Star of the Sea Parish in Beverly was scheduled to be the homilist.

Following the funeral Mass, Father MacDonald was buried in St. Joseph Cemetery, West Roxbury.