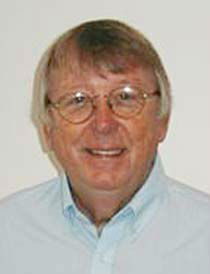 Long ago and far away, the magic "lets-make-a-deal" day on the Baseball Calendar was not the last day in July but the Ides of June. Every year there was a bevy of whoppers.

Anticipation of the dramatic rush in June 15th's waning hours back in the post-war era was just as keen as in today's wheeler-dealer festivals. In fact trades then were easier to conjure being mainly within the league and never cluttered by such tedious and extraneous issues as contracts, payroll, and the mere whims of players who were then, of course, mere chattel.

Plus, the GM's of yore were inveterate baseball lifers, none having attended Ivy League schools and all being gifted at the fine art of flying by the seat of their pants. A hunch, a suspicion, a superstition, even a glass of scotch too many could trigger a 10-player caper leaving two towns stunned and tongues wagging all over the Republic.

Take the June deadline of 1957 as an example. Among that year's many moves, the Yankees banished career cut-up Billy Martin and three prospects, including Ralph Terry, to Kansas City for Suitcase Simpson and Rine Duren. The Red Sox exchanged Billy Goodman, a lifetime .305 hitter, to Baltimore for Mike Fornieles. Baltimore further exchanged outfielders with Cleveland; Jim Busby for Dick Williams. The Tigers flipped Earl Torgeson to the Chisox for Dave Philley. The Braves gave erstwhile Coogan's Bluff legend Bobby Thomson back to the Giants for Red Schoendienst, who ended up in the Hall of Fame.

It happened every spring. The next year's batch of dandy deadline deals saw Bob Shaw and Ray Boone get peddled from Detroit to Chicago for what would prove two notable names in Red Sox history; Bill Fischer -- the unforgettable pitching coach -- and Tito Francona -- sire of an illustrious manager.

History, however, would soon verify the biggest deal of 15 June 1958 as Cleveland's ill-advised dispatching of a young Roger Maris to Kansas City for Vic Power and Woody Held. The significance of that to be fixed only a year later when the A's -- then the Yanks' pet pigeon -- proved only too eager to move Mr. Maris onto the Bronx for a tainted package that included Marvelous Marvin Throneberry, where the rest -- as you well know -- would indeed be, "History".

Long before we had hyper intense all-day coverage on ESPN and the Baseball Network along with breathless analysis, fore and aft, we had a summer, non-waiver, trade deadline in baseball that generated huge interest and invariable controversy. Trade deadlines have always been loaded moments. Panic often rules. Blunders can be epic. The rich usually get richer.

Where does 2014's batch rank? We won't know for sure for a stretch of years which is generally the case and always makes instant analysis suspect. Clearly though it has the potential to be ranked memorable.

In this year's 12 deadline-day deals, 37 players were shuffled by 19 teams. Very big names were very much included. But there was a common thread in all of the transactions. With the exception of the Marlins-Astros caper, which essentially involved young and unproven chaps, every deal was primarily premised on at least one team's desperate need to get rid of a major problem; real, anticipated, or imagined. In several cases, both parties were thus motivated. Of course, "problems" -- like most everything else under the sun -- are relative. Your problem is not necessarily mine. That was the curious axiom that governed the process.

Tampa got rid of David Price because they can't afford him. Boston dumped Jon Lester because they don't want to pay him. The A's were willing to part with Yoenis Cespedes because they suspect he's a problem waiting to reveal itself. Boston was willing to let Andrew Miller go because they think his highly limited specialty is greatly overvalued. Boston got Eduardo Rodriguez because Baltimore thinks he's injury-prone. St. Louis decided Allen Craig was washed up at 30. Cleveland concluded the same about Asdrubal Cabrera who's only 28. St. Louis took a chance on John Lackey because two stud kid-pitchers have come up lame. Seattle dumped prized prospect Nick Franklin fearing he'll soon be revealed a bust. Detroit decided Austin Jackson would never be more than a .260 singles-hitter. Tampa swallowed on much less than Price is worth because no team, unfortunately, is more desperate.

Some of the many ramifications are fascinating.

If Justin Verlander's alarming decline persists and they are unable to re-sign Max Scherzer, which is assumed, the Tigers will not even have held their own with the Price acquisition. Tigers' GM Dave Dombrowski is held in awe and he has a bunch of post-season visits in his Detroit resume. But no championship! Has Price greatly improved his chances of resolving that nagging issue? Not as much as you think, I suspect. Dombrowski still lacks a proven shortstop and may have created another hole in centerfield.

It is much the same contradiction that besets the gathering legend of Billy Beane, much touted GM of the A's. Mr. Money-Ball surely does not lack for guts. He's rolling all the marbles big-time in the Lester deal gambling he can go all the way now for there's no way he'll be willing, let alone able, to re-sign Lester this winter any more than he'd have been willing to pay Cespedes what he's certain to demand next winter. For eons, it's been axiomatic vested in hardened wisdom that you should never trade a good everyday-player for a good pitcher, unless the disparity is humongous. Is that the case here? Beane -- as shrewd as they come -- has decided it's now or never for his under-budgeted but overachieving squad. He'd better be right.

In Boston, Ben Cherington -- still perceived as promising but not yet proven in this difficult doge -- is taking big bows and in the short term they're deserved. He's taken a bad situation and made it brighter; at least in the short term. No matter the final verdict, his moves were bold, decisive, even clever. He benefits from upper management's willingness to take risks and this comes from one unwilling to give these birds more credit than they deserve.

Cherington could, however, get unlucky. There's that potential here. It will be very interesting to see how Cespedes shakes out. He gets rave notices from some and the team's many media apologists have been quick to emphasize all that as usual. But one also senses it was vague and deepening doubts about the lad's make-up and long-term viability that led Beane and A's Manager Bob Mevin to sour on Cespedes. And they did; obviously. Beane and Melvin don't make mistakes, when it comes to judging players. They can't afford to. If Cespedes bombs, it won't matter how all the other characters in this complicated mix shake out.

Already it's being speculated that the Red Sox could turn around and re-sign Lester and Miller when they go on the bloated free-agent market this winter. That would be a clever twist albeit one that many might have trouble with if it proved to be calculated and/or premeditated.

Consider this. Would it be ethical for a team to seemingly dump a player late in a "down" season when the need for him is limited -- receiving a valuable package in return -- when it fully intended to chase said player in the free agent sweepstakes three months later with a good chance of succeeding because secretly it had been willing to meet his price all along. Worse, what if there had been some "understanding" on the part of all concerned that this was an option; even if by no more than a wink or a nod. Could not the team that obtained the player cry "Foul"?

Understand there's NO suggesting here that's what's happening. Moreover, while some observers have suggested they could be re-signed, more have said there's no way Boston will ever meet Lester's price, nor Miller's either. Agreed! Totally!

But should it happen, how will it look? Would the reaction be testy? It's an interesting question. One of many!
Clark Booth is a renowned Boston sports writer and broadcast journalist. He spent much of his long career at Bostonís WCVB-TV Chanel 5 as a correspondent specializing in sports, religion, politics and international affairs.
Recent articles in the Culture & Events section