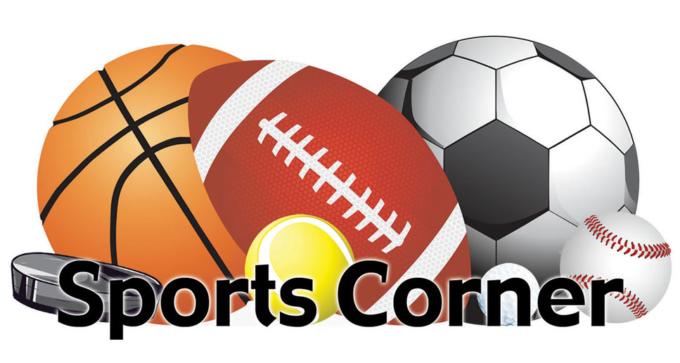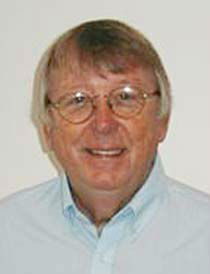 Golden Franchise

We have some dribs and drabs from the sporting scene for bantering while awaiting the summer's suffocating dog days to run their miserable course. And is there a sporting experience more painful -- either to play or watch (at the going price) -- than an exhibition football game in mid-August?

All that notwithstanding, Forbes Magazine, last word on the subject, says the Patriots' franchise is worth $2.6 billion, second only among the NFL corporate heavyweights to the Dallas Cowboys at $3.2 billion. Somewhere in the Great Beyond poor Billy Sullivan, long the NFL's premier pauper is gnashing his teeth. More proof life is unfair.

Forbes accountants post the Pats latest earnings at $428 million against $147 million in operating costs yielding obviously fabulous profits. It's giddy numbers like this that rouse the suspicions of players who fear they've been fleeced. It also feeds the anger of banged-up old pros who believe the injury slush-fund mandated by federal courts to ease their perpetual pain is pathetically under-funded. If everyone's getting rich in the NFL it hardly means everyone's happy.

Come on, guys, it's Little League

When ESPN commandeered the annual Little League World Series you just knew wretched excess would soon follow. But their treatment of what once upon a time was a sweet little event has exceeded the worst expectations. It's the attitude they bring to the thing with its exaggerations of heavy analysis and attendant ballyhoo inspiring goofy behavior by both the kids and manic fans, who mainly consist of out of control parents and their entourages. The result is a mockery of youth sport. Thanks, guys!

Flip flopping Sox

You've got to hand it to the Red Sox. There's method to their madness. The baseball world is astounded this team blithely manages with a straight face to go from near-first to worst back to first and then back to worst in consecutive years. But it's actually quite smart and a trick they've seemingly mastered.

As the game is now structured there are advantages to flopping totally, only the biggest being the precious high draft-pick you get the next season plus dispensations from losing picks when signing free-agents. If this year's lame effort gets much more miserable they could end up with one of the top three-four draft-choices and that's where you land potential franchise-players.

There's no in-between anymore. If you can't go all the way (and repeating has never been more difficult) you might as well win nothing. It's smart!

Some last notes on the epic commissioner pursuit

New boy Rob Manfred gets an extended honeymoon. No dark clouds on the horizon until December 2016, when the players' labor-pact (CBA) expires. On that he need not worry greatly unless hot-headed, new owners demand a salary cap which would give us baseball's version of WW III.

And quite lastly....Manfred may prove wonderful. But a better bet for the job, I believe, was Steve Greenberg; a Yale man, superior lawyer, aide-de-camp of estimable Commissioner Fay Vincent, and son of illustrious Hank Greenberg. Steve's many admirers in baseball rave about him, wanted him to run, and believe he'd have won in a breeze. But he didn't want it; still more proof, in my book, of how smart he is and good he might have been.

This bothers me.

Hotwheels

Having had no clue about what makes the wild and crazy world of NASCAR tick I've no means of comprehending the fall-out from the exhaust circuit's latest mindless abomination; the fatal encounter of hotshot rookie Kevin Ward Jr. and swashbuckling old pro Tony Stewart in the middle of the Canandaigua dirt-track on a dark summer night at speeds well in excess of 100 MPH.

You're no doubt aware of the dirty details. Of how Stewart ran Ward into a wall (no big deal in this amiable doge) and how an incensed Ward jumped from his disabled buggy onto the track aiming to give Stewart a piece of his mind on his next pass. Other drivers managed to swerve around the foolish youth but Stewart -- three time NASCAR Driver of the Year and certified legend of this delightful sport -- was somehow unable to avoid him. Literally pulverized, Ward died instantly.

Stewart has a well-documented history of colorful race-track rages. But no one argues he nailed Ward with malice aforethought, assuming true "thinking" takes place in this business. Still, this tragedy featured factors indisputably reckless and Ward wasn't guilty of all of them.

Was any of it even faintly "criminal"? It's a legitimate question no one vaguely involved seems willing to ask. It's no surprise the local sheriff wants no part of it nor the local DA, likely worried about being reelected, either. But governing agencies -- principally NASCAR itself -- should be insisting on answers, assuming this nutty sport is remotely governable. The issue is "manslaughter". It has to be explored.

Recent accounts describe Stewart, who's dropped from sight, as "inconsolable" in "profound grief". Among the sport's undisputed titans, he's getting lots of sympathy. He's missed three races and the circuit is anxious for his return. AP lately quoted one official saying, "Right now it's a question of getting Tony in a better place than he is." Indeed! Meanwhile, many expect the Ward family to be weighing in with a huge civil suit.

In every other sport, the heat is on to curb excessive violence, rampant injury, and needless vulgarity. Hockey players are badgered for raising their sticks. All of football is under the gun for late or mean hits by padded players. In baseball, strenuous efforts are aimed at keeping base-runners from crashing into catchers. The bean-ball has been virtually outlawed.

But in the never-never land of hotwheels nobody poses a question when somebody gets run over and left dead in the dust in the wake of a spectacular tantrum before thousands of horrified onlookers. Absolutely amazing!

Returning to actual sport, and again, the Red Sox

You'd think our exuberant local baseball scribes in their passionate yearning for the dear home team would have learned a little lesson from the Jackie Bradley Jr. experience. It's been two full seasons since the keyboard knights essentially nominated Bradley for the Hall of Fame before he'd played a single major league game. Now he's back in the minors after a miserable season in which his puny offensive skills cast considerable doubt about his chances of surviving, his sparkling gold-glove defensive brilliance notwithstanding.

It's nothing new. A couple of years ago media cheerleaders committed the very same folly in proclaiming Daisuke Matsuzaka's immortality before they'd seen him toss a single pitch. You well know the rest of that story.

Baseball management always overhypes promising youth. It takes the heat off them. Buys time. Keeps the yahoos happy. It also makes hot copy, especially in a bad year. But it's not the media's job to carry management's water in this frisky business.

Enter Rusney Castillo. And here we go again. His signing has prompted glowing reviews raising high expectations mixed with sheer raves for the wisdom of management, all written by chaps who've never seen the Cuban ex-patriot take a single swing let alone play a single game. As usual, they're predicating their runaway optimism on the inside word of alleged experts; nameless scouts and evaluators pleased to emote grandly as long as none of it is attributed, which means they'll be spared embarrassment should they prove wrong.

Once decidedly a prospect, very, very few have seen Castillo play because he hasn't played -- not in a real game -- for two full years while his extrication from the clutches of the Brothers Castro and defection to MLB have proceeded slowly. In that period he's packed on 20 pounds, lots for a chap only slightly taller than Dustin Pedroia. Yet, that he remains promising is fair enough to say. Is he therefore worth the gamble? Let's put it this way. In baseball, $72 million doesn't buy you as much as it once did.

It's an interesting move that will be further interesting to watch evolve. But spare me the rave notices. They are just bad journalism!
Clark Booth is a renowned Boston sports writer and broadcast journalist. He spent much of his long career at Bostonís WCVB-TV Chanel 5 as a correspondent specializing in sports, religion, politics and international affairs.
Recent articles in the Culture & Events section