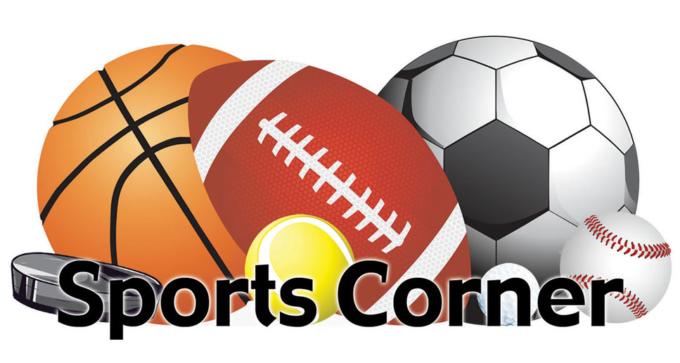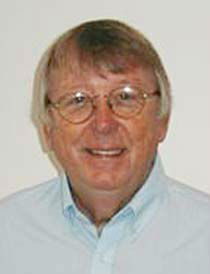 Here we go again, rounding the pole and bearing into the stretch; another season, another show. Time honored is the custom of solemnly observing this moment here in this space, although the fun of it this year is limited, the season having been mailed in soon after Memorial Day.

On Labor Day, 16 baseball teams remain "technically" in contention for postseason play; "technically" being defined as merely having a winning record and being no more than five games out of contention for the second and last wild-card with one month to go. It's a fuzzy distinction for sure, the wild-card having become a rather thin blessing. Playoff races in our time are, at best, grand illusions.

But the sachems of major league baseball hold to the hope they can go on fooling most of the people most of the time. Therefore, they fully expect the yahoos in Cleveland, Pittsburgh and/or Seattle to storm the gates in September on the tender chance that their so often forlorn Indians and Pirates and/or Mariners (etc.) might get a taste of glory and extend their season 24 hours.

In New York -- where patrons of anything aren't quite so gullible -- the pedestrian Yankees won't inspire comparable enthusiasm even though they too are "technically" viable but would have to go about 22-7 down the September stretch which might happen right after the cow jumps over the moon. Sporting suckers are born every minute; but not in streetwise New York.

So, who lights your fire as we pound to the wire? How about Washington; lately staggering in peace, struggling in war, but first in the National League? Or could it be Baltimore, revived at last after a generation adrift? Think of the potential impact of an Orioles-Nationals World Series, bringing a sweet wave of bi-partisan enchantment to spread over the embittered seat of our dysfunctional government like so much pixie dust. It could be baseball's finest hour.

Other possibilities, while perhaps a bit less fanciful, might be almost as provocative. Like a grand finale matching the Royals and Brewers, two aimless franchises that have done next to nothing since Ronnie Reagan was in charge? The Tigers and Cardinals, who tangle memorably at least once every baseball generation, could renew acquaintances. It's more likely, however, that the grand finale lands this year on the west coast where there are five teams -- three from the AL -- high among the most viable and where the game's power, prestige, and glamour have unquestionably shifted now that "the Beasts of the East" have been tamed. Are you ready for the Angels versus the Dodgers?

To this, the Orioles might reasonably object. Under the cagey and relentless on-field tutelage of Buck Showalter and with a reborn Dan Duquette, back from his personal Elba and pulling the front office strings lyrically, the O's have had a wonderful season. But this is not a team that compares well with the Yankees at their recent best or the Red Sox of the last decade.

The O's are breezing to a pennant yet their pitching is flat out mediocre and unproven. Their lineup is dotted with castoffs. Along the way they lost to serious injury their two finest young players, catcher Matt Wieters and third-baseman Manny Machado. Their slugging mainstay Chris Davis, clubber of 53 homers a year ago, had 100 points sliced from his batting average and his power numbers cut in half. They did near nothing off-season and then gambled late and desperately that the 35 year-old PED abuser Nelson Cruz, plucked from baseball's scrapheap, could turn his life around on a dime. And he did.

It's a bit of a motley collection; spliced with lots of patchwork. Yet, here they are triumphantly marching into September with a nine game lead in the AL East -- heftiest advantage in all of baseball -- having reduced all their division foes to fuming and fussing disarray.

It defies explanation and near all the credit goes to Showalter. An old-fashioned skipper from the damn the torpedoes full speed ahead school, he's taken an ordinary team, sold the players on themselves, and made it special. His leadership has been brilliant, his effort extraordinary. It took him two decades to completely turn the trick, but the gritty fellow has assuredly made clear that his painful scapegoating by Uncle George Steinbrenner when he got defrocked in New York was decidedly unfair.

Not that Buck didn't get some help this season, with most of it coming from his bumbling and manifestly over-rated AL East arch foes. You'll recall most pre-season evaluations had the Red Sox, Yankees, and Rays battling fiercely for playoff posts with the O's and Jays nipping at their heels. That Great Race so richly anticipated never even germinated.

In Tampa, the law of averages finally caught up with Joe Maddon's low-budget legerdemain. Frankly, I wouldn't bet on Joe, for all of his wisdom, turning it around real quick.

In Toronto, the Blue Jays briefly threatened before resorting to their recent form haplessly devoid of adequate pitching, consistent defense, and fundamental savvy.

In Boston, last year's miracle got totally reversed in utter defiance of whatever logic obtains in baseball. Last season, however happy, made little sense. This season, entirely grim, made even less. Who can explain it? Wise men don't even try. The Red Sox think they'll bounce back next year. They may even be right.

In New York, a ravenous half billion dollar makeover festers on the edge of epic failure only thinly masked by a laborious farewell to the last of their superstars. It's been weird although also eloquent about the state of the modern game and the folly of such policies as the Yankees, above all, foolishly indulge. It's not that they spent too much but that they spent it unwisely, once again. Have they finally learned their lesson? Surely you jest. Luckily for the Yankees, they can always survive on institutional memory.

Of course and as ever, luck had something to do with it. Might Masahiro Tanaka have altered the race all by himself had he remained as healthy as he was early-on when he looked possibly able to win up to 30? You can speculate until the cows come home but the what ifs' lead nowhere and count for even less. Moreover, the age of miracles has passed.

No team is spared the injury issue anymore and the increasing vulnerability of pitchers was the season's primary sub-theme. The epidemic that ravaged the entire Yankee staff seemed a bit much but the O's had comparable burdens as earlier cited. No team escapes. Whining about ''luck'' is the last lament of losers.

And so we bear on. As September arrives "the days dwindle down", as Kurt Weil has memorably noted. But if there may not be many of them left for the also-rans this is baseball we're talking about. And, as Yogi has famously advised, "It ain't over until it's over."

Precisely 40 years ago the Red Sox ambled into September with an eight game lead over the Orioles and ended up finishing seven games behind them. That's a swing of 15 games in one bloody month. Don't write it off to the mere idylls of the Red Sox. History offers dozens of other equally good examples.

Moreover, there is no great team in either league.

If the Orioles in the AL or the Dodgers in the NL were to turn into pumpkins overnight it should surprise no one. The game has rarely been less predictable.

A month ago every certified baseball savant in the doge was declaring that the A's and Tigers' -- both firmly atop their divisions -- had cemented their passage to the AL finals by snaring respectively Jon Lester and David Price, both ace pitchers, at the trade deadline. Since those alleged coups, the A's are 12-19 and spiraling still further out of control while the Tigers are now grasping for survival and clinging dearly to the last wild card.

There are no great savants left either.
Clark Booth is a renowned Boston sports writer and broadcast journalist. He spent much of his long career at Bostonís WCVB-TV Chanel 5 as a correspondent specializing in sports, religion, politics and international affairs.
Recent articles in the Culture & Events section