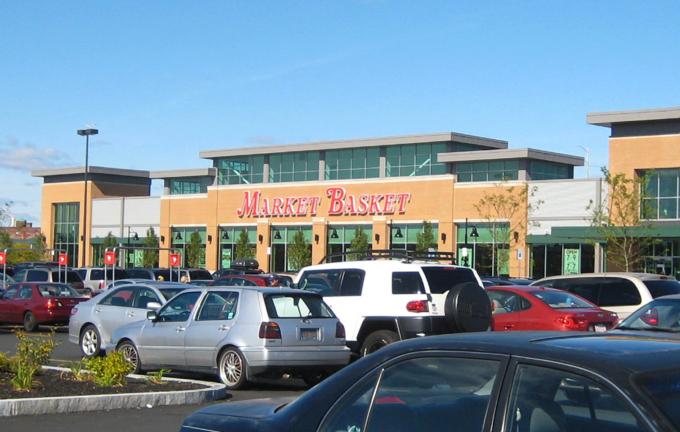 Over the past several decades business management schools did not include any concept of loyalty to the worker. It boomeranged in this case.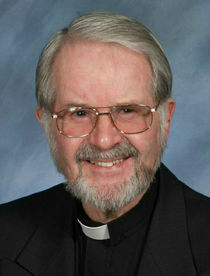 Following is the adapted text of a homily delivered by Father Patrick McLaughlin of St. Agatha Parish in Milton, Aug. 31.

Every homilist struggles each week to apply the scriptures to what is happening in our world. The word of God is for all times and all peoples. I found Labor Day as an opportunity to apply the Scriptures.

Market Basket employees ended their six week strike in the early hours of the morning last Thursday. Their beloved fired CEO was reinstated. Some felt there was too much talk about it in the news that it even became aired nationally. However it was an unusual strike. There was no union involved. The employees were not on strike for their job or fringe benefits, but for their ousted CEO. According to one fired manager who had been on the job for 41 years, it was the customers' support that helped them through it all. Op-ed writer Shirley Leung summed it up "People won over profit, for once...It will give workers and corporate chieftains pause about how much power they each really have" (Boston Globe Aug. 28, 2014).

Over the past several decades business management schools did not include any concept of loyalty to the worker. It boomeranged in this case. The leader who was perceived as caring and loyal was fired. The employees came together and initiated a strike to get him back. The same lack of loyalty on the part of other firms' managers spawns a similar lack of loyalty on the part of the employee. They jump at any better offer. In fact, if an applicant has few job changes, the hiring team questions the applicant's personal ambition and lack thereof.

What brought about success of the strike was loyalty and solidarity. It was a victory of community over individualism. It was a victory of perceived goodness over greedy profit. For the employees of Market Basket, this will be a celebrated Labor Day.

It was in 1891 that Pope Leo XIII wrote an encyclical on the dignity of labor, the right to a fair day's wage for a fair day's labor, the right to organize, the right to a safe working environment. It is all based on the dignity of the human person.

Over the following years the Church has issued tomes of documents on social justice right up to last year when Pope Francis wrote an exhortation entitled "The Joy of the Gospel." Its official Latin title is "Evangelii Gaudium." It is comprised of five chapters. The second chapter has four famous "no's." No to an economy of exclusion. No to the new idolatry of money. No to a financial system which rules rather than serves. No to the inequality which spawns violence.

Some very active and Eucharistic Catholics think Pope Francis talks too much about the poor. They criticize him. It is not easy to take on the role of Jeremiah about whom we heard in the first reading (Jer. 20:7-9). Jeremiah knew the people he was talking to. He did not like his job. He said so. But the word of God became so much a part of him, it burnt inside. He was personally converted to the word and he could not keep it to himself. His neighbors put him into stocks and ridiculed him. As prophet he was showing where the people's attitude might lead them into trouble and they did not want to listen. They did not change. The Babylonians took them off into captivity.

In the Gospel, when Jesus said that he will be killed and be raised on the third day, Peter objected. To which Jesus said, "Get behind me, Satan...you are not thinking as God thinks, but as humans do." Unlike the Jews in the day of Jeremiah, Peter did change his thinking. He followed Jesus, eventually to his own crucifixion in Rome. I suspect that Peter never heard the last part of Christ's prediction: "be killed and be raised." The Christian message does not end in death, but in resurrection.

Historically it was about three years after Pope Leo's encyclical, that Grover Cleveland instituted this Labor Day holiday. We enjoy it and relax. We Catholics are blessed. We have some very clear principles to navigate the conflicting currents of very different value systems. We take this opportunity to visit one of the cardinal virtues -- justice. Locally we see the joy people have when they struggle to correct a perceived injustice. They were ecstatic.

FATHER MCLAUGHLIN IS A SENIOR PRIEST OF THE ARCHDIOCESE OF BOSTON IN RESIDENCE AT ST. AGATHA PARISH IN MILTON.
Father McLaughlin is a senior priest of the Archdiocese of Boston in residence at St. Agatha Parish in Milton.
Recent articles in the Culture & Events section