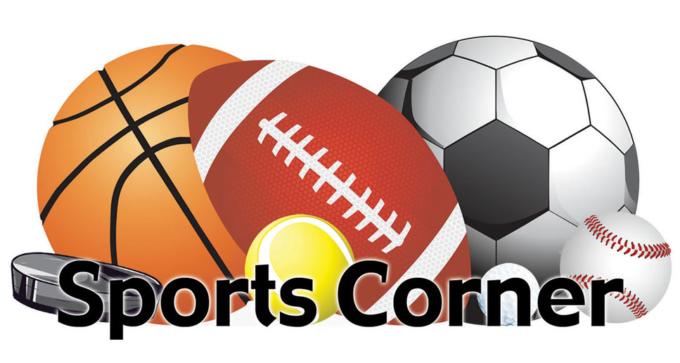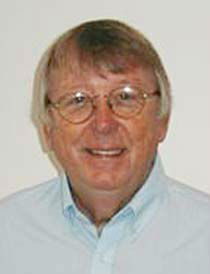 Here are some stray thoughts and idle observations on a handful of trifles while awaiting the inevitability of the sporting event that finally restores harmony and dissolves the dysfunction hogtying the government.

That would be a World Series matching the American League Orioles against the National League Nationals of which, as the regular season ends, there's at least a fighting chance. If that doesn't lighten the mood, smooth over the partisan divide, and otherwise charm our gridlocked Capital nothing will.

In the meantime:

Olympic dreaming

When talk of Boston hosting an Olympiad first surfaced some few months ago it was naturally presumed that such a silly flight of fantasy could only be the devious work of hustlers hawking special interests including contractors, developers, service industry bobo's, professional glad handers, etc. However ideal the prospect might seem in theory any sober-minded student of Boston and Massachusetts history -- all four centuries of it -- knows instinctively this is a gilded invitation to the ultimate boondoggle. Even farce should have limits.

Now, amazingly, the crazed notion seems to be inching off the ground. The governor's 11-man commission (stacked with insiders) didn't dare endorse the madness but waffled around more than enough to keep it afloat. The conversation seems shifting to small talk about the region's many 'attributes' which too many learned observers are saying makes the planting of an Olympic Village somewhere in Allston "ideal." Such jabberwocky is alarming.

Everyone loves a party especially when others pick up the tab. Interestingly, none of the early speculation has focused on the central consideration; the bloody cost! For some odd reason, our "special commission" never touched upon that fundamental issue, adding to the belief held here that little said panel offers should be taken seriously.

But then you hardly need any commission's help to safely conclude the price -- given all the infrastructure and support-system upgrades demanded by the International Olympic Committee and security arrangements government will insist upon -- will be stupendous when multiplied by Massachusetts' traditional "X-factor." In the end, it would surely rival The Big Dig in the sordid annals of our public works nightmares and there's no Tip O'Neil or Joe Moakley around anymore to extricate us from any such mess with beefy grants from Congress.

Some places are perfectly suited to host an Olympics. London does it splendidly. Los Angeles has done it well, and twice. Now and again, an unlikely site proves a surprise, like Barcelona. The difficult experiences, however, are more prevalent and the disasters more germane to this discussion. Stuck with white elephants all over town, they are reeling in Beijing. The government of Greece still shakes from the aftermath of the Athens Games. It's been almost 40 years since they staged the party In Montreal and our northern neighbors remain ticked while still calculating the ridiculous costs of hosting which, by the way, have mounted several-fold since.

In four months, the USOC chooses the American nominee. The IOC alone makes the final pick. Keep your fingers uncrossed, mates. Should we win, the alleged Athens of America runs the risk of ultimately being compared with Sochi.

Sayonara Ichiro

With the runaway fuss over Derek Jeter overwhelming the attentions and emotions of the entire sporting scene it seems a bit sad there has not been at least a modest gesture reserved for Ichiro Suzuki. Of course the wispy and magical craftsman from Japan has not formally announced his plans to retire and indeed he may not wish to. But he must recognize his chances of hanging on another year at age 41 are remote.

Ichy can still spray the ball around. He's still a sorcerer with bat in hand, waving it as if it were a wand. He remains one of the smartest players, finest base-runners, and near flawless defensive outfielders of all-time, and still brandishes an M-1 for an arm. The fine edges of his immense talent remain sharp. But his production is gone. There's no team that can carry an outfielder that delivers only 20 RBI's and a dozen extra-base hits playing much of the time, nor would the Yankees have done so this year had they not been thwarted by injury.

But what Ichiro was ought be remembered well. "Unique" is a word that rarely applies properly to a baseball player but this guy was. His glorious, decade-long stretch of eminence -- alas on display obscurely in distant Seattle -- was stunning. He truly was what Wee Willie Keeler is alleged to have been in baseball mythology; master at the fine art of simply putting the ball in play in ways resulting in base-hits, then working brilliantly the base-paths to score runs. It's what, fundamentally, the game is all about and few did it better.

Had he spent his entire career in the States, Suzuki would have smashed the base-hit marks of Messrs. Cobb and Rose, possibly finishing with close to five thousand knocks. He's a lead-pipe cinch first ballot Hall-of-Famer, every bit as deserving as Maestro Jeter.

And he's gone! Much too quietly, I'd say. For such a wonderful talent there ought to have at least been on the big stage a nice tip of the cap.

Rice Mentoring Rice

There hasn't been much to laugh about in the course of the dreadful NFL meltdown precipitated by the sorry indiscretions of NFL performers right up through and including the beleaguered commissioner. But the ESPN commentaries of Ray Lewis, retired star linebacker of the Ravens, might border on comic relief if the subject weren't so darn serious.

While unquestionably a terrific as well as notably brutish player in his day, Lewis has no business now working in media. He brings nothing to the table but his fame, rendered somewhat dubious by his linkage to a double murder on which he escaped possibly serious punishment by copping out on his cronies and settling for an obstruction of justice plea while paying off hugely to the victim's family to escape further legal entanglements.

That ESPN does not consider this something of a burden to the gentleman's credibility is ESPN's problem. That ESPN should further apparently feel Mr. Lewis can shed light on the NFL's current crisis is even more amazing. Lewis's orations, quite passionate, have included the firmly asserted revelation that when they were teammates on the Ravens he served as "mentor" to Ray Rice, who's admitted domestic abuse triggered the current crisis. Interesting!

Czech-mate

If you caught the recent US Open, won by a Czech over a gentleman from Japan with a Swiss, Serbian, Spaniard and Brit in close pursuit, you were left to also wonder what ever happened to the American male tennis player. Not a one made a dent at New York, nor actually in any major tourney this year. As long as the Williams sisters (among others) remain competitive, American women will be very much in the fray. But not the men!

Odd! In not too-distant times the so-called "Tennis Revolution" hereabouts produced a wonderful championship crop from the Ashe's, Lutz's and Smith's reared in the late '60s, on through the Brothers Connors and McEnroe and Aggasi, leading to the matchless Sampras. What a time it was! Where are their successors? Nobody knows.

Class to the last

Lastly, a closing thought on Derek Jeter's amble off into the baseball sunset. That its last hurrah came at Fenway proved nicely bittersweet. Never have more perfectly meaningless baseball games generated greater fuss or happier hoopla.

There's no desire here to pile on with more accolades. The hosannas attending the Long Goodbye might have made any pontiff blush and Jeter himself would be first to insist he's far from perfect. But the fact that he even came to Boston after the fabulous theatre of his Yankee Stadium swansong was remarkable. Few in his position would have, nor would Boston have had grounds for complaint given that our own Lancelot, Teddy Ballgame, stiffed New York in the very same circumstances. Jeter's knack for doing the right thing, the essence of his appeal, remained uncanny to the end.

In his last remark on network television as he stepped from the playing field for the last time as a player, he said of his baseball life and times, "I wouldn't change a thing!" What a very lucky man he is. And the nice thing about that is -- he knows it.
Clark Booth is a renowned Boston sports writer and broadcast journalist. He spent much of his long career at Bostonís WCVB-TV Chanel 5 as a correspondent specializing in sports, religion, politics and international affairs.
Recent articles in the Culture & Events section