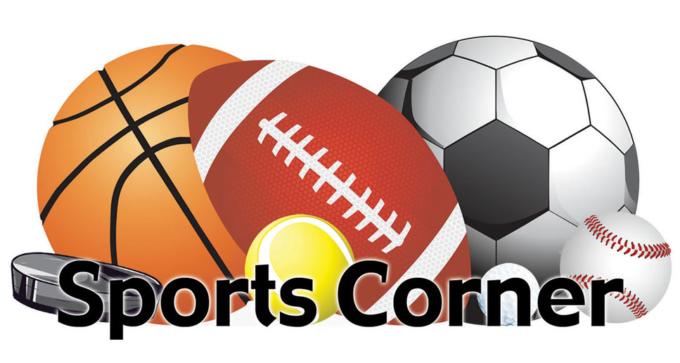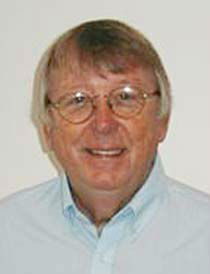 What we have ongoing, it is widely agreed, is a potential gem of a World Series matching two scrappy and highly creative teams featuring the young, the dashing, and the unspoiled. The baseball cognoscenti have fallen in love with the Royals and Giants.

But will the vast American rank and file of armchair sporting patrons perched before their tubes to whom these two ball clubs feature the mysterious and the nameless succumb as well? Ah, now, that is the question surpassing even who will win or deserves to.

If it's to be San Francisco it will be a celebration of the indisputable genius of the smartest and smoothest leadership in today's game.

Brian Sabean orchestrates these Giants every other year with subtle manipulations no other General Manager comes close to matching. Do you think the Yankees now rue the day George Steinbrenner let Sabean escape, preferring instead to invest in that other precocious upstart on his staff named Brian; the one surnamed "Cashman"?

Sabean's on the field partner, Skipper Bruce Bochy, can cement his Hall of Fame resume with his third crown in five years. Bochy is yet another old, battered and light hitting scrub catcher whose sense of the game and command of its guiles is deeply uncanny and bold. Something of a stranger east of the Mississippi but a full-fledged sachem in the game's inner councils, Bochy enters this Series with a stunning post-season record of 37-18.

On the other hand if it's to be Kansas City we will have the nicest and most engrossing rags to riches tale the game has produced since the Miracle Mets captured the fancy of the Republic in 1969, as few teams have before or since.

There's so much to like about these Royals, only beginning with the way they play the game with such sassy insouciance laced with a fine contempt for the timeless axioms of power-ball and star-power. As this is written it's hard to believe they can keep it up. But for the first eight games of this Oktoberfest they've been a work of art. That it should be happening in Kansas City, one of the great towns anywhere and a true shrine of the American Heartland, makes it all the more joyful. Georgie Brett is beaming. All's well with the baseball world!

So far, the script the Royals have been etching en route to the finale has been text book testimony to the charms of fundamental baseball. In the wild-card showdown they blindsided the A's on the base paths. In round two they stymied the Angels with dazzling defense punctuated by the occasional long ball. In round three, they quashed the Orioles with dauntless pitching; totally flawless on the part of the relievers. It's been lovely to watch. Obviously, in round four they need to mingle all three scenarios while raising the collective mix another notch or two; no small order. The doubt that it's possible runs understandably strong.

And once again such reservations are heavily based on the assumption Royals' Manager Ned Yost is no match for the supremely regarded Bochy. On paper, that's reasonable. But bear in mind it was widely predicted the Orioles Buck Showalter, another media favorite, would clean Yost's clock in their ALCS match-up. It didn't happen.

Somewhat modest, self-effacing, even nerdy as baseball managers go, Yost is easy to underrate. He's believed to have been a cinch to get canned if the Royals had failed to make the playoffs, which they finally achieved by no more than a heartbeat. In the wild and wacky wild-card epic against Oakland his moves were perplexing but he got saved by his inspired kids. Then, amazingly, against the Orioles he turned suddenly little short of brilliant especially in the handling of his pitching, out-foxing the esteemed Showalter. Maybe in the boiling post-season cauldron Mr. Yost is growing, right before our eyes.

Although in fact, managing a team that specializes so profoundly -- as these Royals do -- on "small-ball" with its painstaking burden of having to manufacture run after run requires more de facto "Managing" (with a capital "M") than the traditional and laid back style of waiting on the long-ball which has been a strategy forever favored in Baltimore all the way back to the Earl Weaver era.

When the O's vaunted home run punch suddenly vanished as they were getting swept, Buck seemed vaguely confounded with no alternate strategy to turn to; understandable given his lads had led the majors with 211 dingers in the regular season while bludgeoning their way to a division title. Old pro that he is he might have been better prepared, realizing that in the post-season sheer power often fades when Autumnal temps drop and winds shift. Perhaps, he had no choice. Meanwhile, Ned Yost was walking the tightrope with nary a flinch winning four straight by a grand total of six runs.

Can the Royals make their unusual formula work against these Giants, a more balanced and nuanced team more willing to adjust? It's rare. But teams that depend disproportionally on speed have made it to the grand stage of the World Series now and again in the live ball era. There were the "Go-Go" White Sox in the fifties, the Maury Wills' Dodgers in the sixties, etc.

But no team has actually stolen a championship with a dominate running game since Pepper Martin -- cavorting merrily as "the Wild Horse of the Osage" -- ran Connie Mack's thunder-packing Philadelphia A's -- featuring Jimmie Foxx and Al Simmons -- smack into the ground in 1931. It will sure be fun to see these Royals try matching that and methinks they will at least try, although running wild on Buster Posey may prove tougher than Martin found driving nuts the A's catcher back in 1931, who by the way just happened to be Mickey Cochran.

If there's a blemish on this happy scene it has to do with the Royals' owner, David Glass. It's painful seeing him taking bows now after his 21 years of crummy leadership in Kansas City; the first seven as the team's reactionary chairman of the board and last 14 as its penny-pinching owner.

Under their original owner, the highly estimable Ewing Kauffman, the Royals were truly regal. No franchise was classier. Kauffman was a perfect owner and when the team finally flowered with George Brett bearing the colors and Whitey Herzog calling the shots his rewards were much deserved. The same can't be said for Glass.

The CEO and major domo of hard driving Wal-Mart in his former existence, Glass brought fierce anti-labor and financial austerity attitudes to the baseball table. It's the last business he belonged in. He was in the game only months when he gleefully accepted a hawkish role in the labor meltdown that destroyed the 1994 season cancelling the World Series and in subsequent years he was Jerry Reinsdorf's willing lackey in all the labor arguments, while money-grubbing his team into chronic failure where it wallowed a full generation.

He finally woke up about a half dozen years ago handing the reigns to Dayton Moore who in relatively short order and with the help of George Brett among others has restored the Royals to their Kauffman-era eminence. If there's heroes in this tale they're Dayton Moore and George too who, greatly to his credit, never stopped caring. As for Glass, he seems to have mellowed in old age. Don't we all? But seeing him revel in the ongoing merry moments remains enough to make those of us with long memories cringe, just a bit.

But we shall move on, not allowing petty recriminations to spoil the party, and go with the Royals in Six. It's for Kansas City, where everything is up to date again. At long last!

Maybe with a little luck the Pirates will go all the way next year.
Clark Booth is a renowned Boston sports writer and broadcast journalist. He spent much of his long career at Bostonís WCVB-TV Chanel 5 as a correspondent specializing in sports, religion, politics and international affairs.
Recent articles in the Culture & Events section