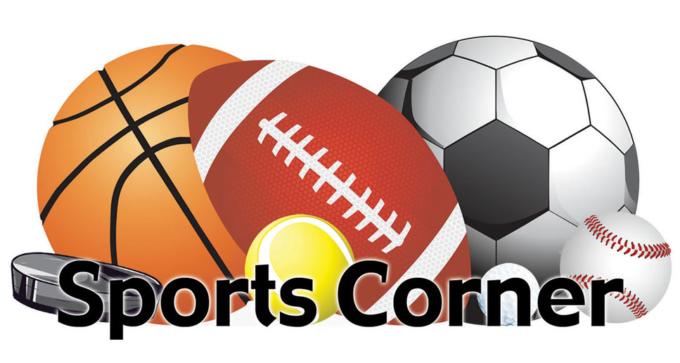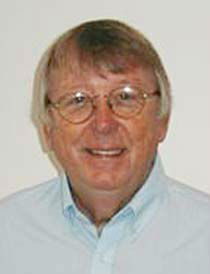 The seasons slam into one another like bumper cars run amuck. Here in our town they blend suddenly in a curious melange of promise and doubt, rash assumption and nagging fear.

It wasn't so long ago that our resident media sporting savants were crowing mindlessly about the runaway eminence of a New England sporting renaissance that had produced spectacular championships in all four of the major professional sporting disciplines yielding eight world crowns in a mere decade. It was, they promised, the flowering of a Periclean Age in the realm of fun and games that might never end.

But a year later, how does it look? What goes around comes around; especially in sports. The drop from nirvana to the netherworld can be shockingly short and abrupt. The jock gods make risible the trashing of those who get too full of themselves.

Have we turned a corner? Are we back with the pack? Have our sails been trimmed say to the dimensions of a Cleveland, a Philadelphia, or a Minneapolis-St. Paul? Perish the thought.

Herewith are thumbnail sketches of where each of our pets seems to me to be hovering at the moment. Hold the Duckboats!

The Celtics

When discussing this team I attach the caveat I haven't been close to the basketball crowd lately and may not know what I'm talking about. But on the eve of the interminable and fairly meaningless regular season it seems clear no one knows what to expect from these kids although there's a reasonable consensus they'll win no fewer than the measly 25 they garnered last season while sinking to the fabled franchise's historical nadir. If that seems hardly ambitious maybe it's a start.

The only optimism I've detected about their hopes this season comes from Danny Ainge who says he's "pleased" with what he sees. This is important because it's entirely up to the beleaguered GM Ainge to rescue this thoroughly melted-down team. It's entirely his baby. His still wet-behind-the-ears coach is too busy still learning the NBA ropes. His super fan owners can offer only good will. There are no longer ancient greybeards on the premises to whisper in his ear or provide inspiration. The illustrious Celtic alumni, omnipresent in the dynastic eras of the past, have disappeared. Poor Danny! He's all by himself.

He says he has a plan. If it further involves more parting with blue chips for still more draft picks he has only one left, the mercurial Rajon Rondo who everyone believes should be a superstar which is praise that actually becomes more an indictment at some point. A year removed from free agency where he's expected to demand many times what he's worth, Rondo will be hard to peddle even for more of the scrubs Danny has been collecting the last three years. The outlook is not pretty.

They should pull for the Clippers to revert to their own historical form and fall apart. As holders of the Clippers first-round draft choice that might give them two lottery picks again next spring. Re-building through the draft, which is the way Ainge says he wants to go, is hard to pull off nowadays. You need fistfuls of high picks in more than one draft. Unfortunately, the Clippers for the first time in their entire history are for real. Freed from the captivity of the wacky Sterling Family Flying Circus, they are being picked by many to go all the way. Celtics' luck, long Red Auerbach's staple, is like Red himself, a thing of the past.

The Bruins

Only a couple of weeks ago they were being touted our best hope; the only one with a legitimate shot at a championship. Since then, they've lost Johnny Boychuk to the mysteries of the salary cap, recognized they have no right wing for their first line, realized certain kids they thought ready for prime time aren't, and watched in horror the incomparable Zdeno Chara -- hitherto believed indestructible -- succumb to the most mortal of grievances, a bum knee. The signs ain't good, friends.

The Chara blow is devastating. Given the curse of knee-jobs in Bruins history we can all be forgiven for doubting a month's R and R will be enough to restore him fully. The herculean Slovakian is special, as we all know, ranking high among the most remarkable physical specimens in the annals of American sport. But a stretched ligament injury to such an ox of a fellow now nearing age 38 can have an Achilles Heel like meaning attached to it.

There's been talk of his aging and slowing. Balderdash! Chara is still one of those rare characters in sports whose value much exceeds the sum of his numbers. He defines this team.

When Chara gets back and proves healthy and whole we can talk again of Bruins' hopes and prospects. But not until then.

The Patriots

Precisely a month ago, after they were humiliated in Kansas City, they were being written off with degrees of relish only a team that's aggravated many people could command. Pundits -- some having been lying in the weeds waiting breathlessly the last decade -- were literally dancing around effigies of Boss Belichick, delighting in the misery written all over his sour puss while happily speculating when Tom Brady would be traded and to whom. As it turned out, the feverish tale of how the romance of Belichick and Brady had soured didn't have much legs, eh?

Not everyone fell for the nonsense, seemingly either too far-fetched or too good to be true, depending on one's point of view. And so it was. The Belichick era of perennial excellence will end, likely sooner than later, and when it does that will delight many in this game, you should not be surprised to hear. In just recent weeks there's been new agitation over Belichick's alleged "dirty tricks" that's played heavily elsewhere, although interestingly not here. All these years later football people are still ticked at him. Whole books are being written about "Videogate." Have they nothing better to investigate, you wonder? Still there remains the undeniable fact this Coach has made enemies, many rather willfully. And they'll be waiting for him on his way down.

But when the Belichick era does crumble the demise won't culminate in a single Sunday night debacle in the mid-lands in September. Nor is it likely to happen this season, which doesn't mean you should bet on them surviving beyond early January.

If too much was plainly made of the horror show in Kansas City, too much will surely also be made of the giddy thrashing of sadly dysfunctional Chicago. If Mr. Brady can riddle the Bears for five TD's that hardly guarantees he'll do the same to the Broncos or Seahawks. Four straight wins that include a narrow escape from the pathetic Jets' desperate clutches doesn't constitute dominance. More wins featuring the loss of a Chandler Jones can only prove devastating. The regular season in the NFL -- too long and too grueling -- is ladled with illusion.

The Red Sox

It matters which team we are talking about. Or which one you believe in. Is it the one that ran the table just a year ago or the one that's finished in last-place two of the last three seasons? Are they different? Or are they flip sides of the same coin? Even in their relative supremacy the Red Sox remain enigmatic.

We'll spend the next three months unscrambling this dandy puzzle as the hot stove bristles. Increasingly for many, the off season is baseball's best season where in the wheeling and dealing pennants are won or lost and where the intrigues surpass four-hour marathons in sweltering August, at least in terms of melodrama.

There's much on the table this Hot Stove Season. Are the Red Sox ready for it? We haven't a clue. But this much is for sure. It will be a long winter.
Clark Booth is a renowned Boston sports writer and broadcast journalist. He spent much of his long career at Bostonís WCVB-TV Chanel 5 as a correspondent specializing in sports, religion, politics and international affairs.
Recent articles in the Culture & Events section