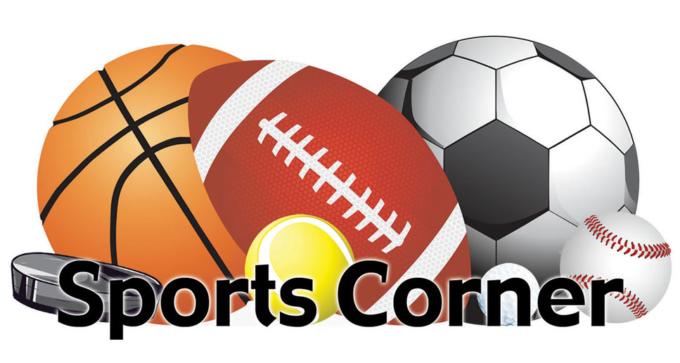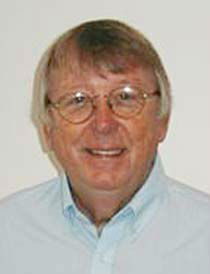 We have three items for you to chew on as you warm up for Thanksgiving. Here goes!

The Bruins

It's not too soon to worry about your ice pets, it says here. Doubtless they've charmed you of late. But a time of some reckoning may be at hand.

The renewal forged by the Chiarelli-Julien axis has had a nice run over the last five seasons producing a Cup, a runner-up, and a best-record (whatever that's worth). But it's been mingled with three sour endings, all painfully precipitous. Overall, it grades out to a nice enough run -- no doubt acceptable in these times of a suffocating parity -- but well short of what might and maybe should have been. And now rears the question, is it over?

For sure, it's early. There are six months to go before the playoffs approach high gear. It's fair to expect that the incomparable Zdeno Chara's ravaged knee will repair at least to the point where he can resume playing, say in another month. It's further reasonable to hope whatever ails David Krejci -- a profound mystery management curiously prefers to maintain -- will have been cured by then as well. Less clear is whether all this will awaken Milan Lucic from his baffling trance or snap Tuukka Rask from the swoon he's endured since late last March. If not you can "fugetaboutit," as they say on the "rahdio."

Chara, Krejci, Lucic, and Rask amount to near half the team's payroll and form, along with the redoubtable Patrice Bergeron, the totality of its core nucleus. Render them ordinary -- let alone subtract any of them from the mix -- and you have a team barely capable of scratching for the last playoff berths, which is all they've been this season, now near a quarter over, although they didn't look even faintly that good on the recent road-trip to the crown capitals of Canada where they endured their most embarrassing thrashings since the wilderness years of the early 1960s when we could at least be consoled by the anticipation of Bobby Orr's deliverance. Should we again go there it won't be the same, old Sport.

Claude Julien is too good a coach to allow them to slide back into the pits overnight. On the other hand, we're about to find out how GM Peter Chiarelli compares with his illustrious forebear in the catbird seat, Harry Sinden. For long stretches of his long, long run Harry had a positive genius for pulling off the smashing coup that righted the cause after bouts with the inevitable slings and arrows of hard luck and injury. Is there a Neely out there Chiarelli can now steal for a song, or a Park, Ratelle, Oates, or Middleton? We'll see.

So much depends on Chara returning as good as ever. But that's asking too much. He remains a rare fellow. But colossus though he may be, Chara nearing age 38 can never again be what he once was; not in this game. The challenge will be to refine his role to maximize what he may have left to give, while looking more to others. With his iron will he'll want to remain the team's guiding spirit. But don't ask him to go it alone. That would be most unfair as well as unwise.

Hardware

That's what they used to call the precious achievement awards handed out at the end of every baseball season back when a silver bauble or gold-plated statuette had even greater value. Nowadays they stir less excitement although still the occasional controversy.

Most of this year's picks by the baseball writers chowder society (BBWAA) were obvious and correct, which hardly precludes stray quibbling.

Most pleasing was the selection of the Indians' Corey Kluber for the AL Cy Young. This kid (18-9/2.57) was a sensation although laboring in Cleveland there was the danger he'd be overlooked. Over in the NL, the Mets' Jacob deGrom, a flaky kid with wicked stuff, is the Rookie of the Year. Remarkably, both Kluber and deGrom are products of Stetson University, a small, smart, liberal arts-accented school in Florida, which has long been a baseball power in a quiet way. Not since Tom Seaver and Fred Lynn in 1976 -- both out of USC -- has one college-program produced two award-winners. Nice touch, eh!

Otherwise, there are ample grounds for objecting to the choice of the Dodgers' Clayton Kershaw for both the NL Cy Young and MVP. There's no disputing Kershaw's dominance, at least in the regular season, although this is his third Cy and if he yearns for another he should figure out how to win in the post-season, where it really counts, and where his career-mark is 1-6 with a bloated ERA of roughly 6.00.

But that messy note aside the real problem is in allowing pitchers -- any pitcher, no matter how allegedly "great" -- to be eligible for the MVP. Pitchers have their own MVP award, now more than a half century. It's called "the Cy Young." Is that too complex for the learned scholars of the BBWAA to grasp?

This is a longstanding gripe begging to be resolved although the fat-headed BBWAA is about as easy to budge as the Himalayas. No one disputes that pitching is hard to do and fine pitchers are vital. But so is playing every other position especially every single day of the interminably long, oft grueling baseball season. It's a fact that good as he was Kershaw performed in just 198 innings this season whereas the Marlins superb outfielder, Giancarlo Stanton, performed in some 1,500 innings.

This is not to raise one role over the other in terms of importance. It is merely to illustrate the obvious; that they are very different roles and therefore there needs to be two awards to honor the best at each. Is that so hard to grasp? Apparently so, for the BBWAA!

Stanton was clearly and overwhelmingly this year's NL MVP. Until he got beaned by a pitch that fractured his face he played in every Marlins' game and, though sidelined the last three weeks, he still led the NL in homers and total bases finishing second in RBI's.

In the season that baseball's offense became so skimpy his works were particularly noteworthy. Denying them -- as the writers effectively did -- was simply dumb.

Fee fi fo fum Fifa

They're at it again, those clever devils who rule the game they claim is the greatest with an iron fist only the more goose-stepping of the ruthless warlords might admire, or match for that matter. We speak, obviously, of the immortal Sepp Blatter and his merry FIFA, global soccer's absolute despot.

You may recall that the awarding of the next two World Cup festival sites -- to Russia in 2018 and Qatar in 2022 -- have been, to put it mildly, controversial. Accusations of graft, fraud, intimidation, bribery, and deceit, among other indiscretions, have been swirling especially in the nine countries that lost. Loudest and angriest protestor has been England which believes Russia and Qatar, neither ranking high among their geopolitical buddies, literally stole the bids from them.

It's hardly surprising. These are multi-billion dollar prizes up for grabs. Moreover, soccer passions are the most irrational of all the universe's sporting excesses. So there was a formal protest and an inquiry and now there's been a ruling and, to the surprise of no one, Russia and Qatar win and keep the tourneys.

But here's the rub. The ruling comes from a FIFA judge who is the chairman of FIFA's own Ethics Committee after an inquiry by FIFA's investigators into the awarding of World Cup bids by FIFA. In other words, FIFA has investigated FIFA and has decided FIFA has done nothing wrong. Moreover, the ruling declares that while the Russian Government of Vladimir Putin has been essentially blameless it is England that was the country guilty of naughty behavior in the process. FIFA has spoken and absolute monarch Sepp Blatter says, that's that. No appeal to FIFA on FIFA's ruling will be allowed by FIFA.

It's sort of like a spoof by Peter Sellers, or that old classic starring a goose-stepping Charlie Chaplin. Only not quite as funny!
Clark Booth is a renowned Boston sports writer and broadcast journalist. He spent much of his long career at Bostonís WCVB-TV Chanel 5 as a correspondent specializing in sports, religion, politics and international affairs.
Recent articles in the Culture & Events section