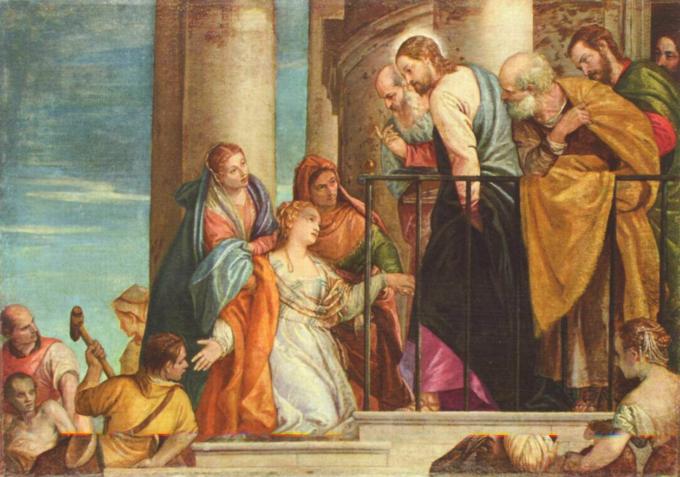 Cardinal O'Malley's hypothetical was not an expression of a secretly hoped for ecclesial amelioration but a rhetorical device employed precisely to stress the normative reality of what Jesus himself did.
On November 16, Cardinal Sean O'Malley gave a much-watched interview with Norah O'Donnell of CBS' 60 Minutes.

At the end of the segment, O'Donnell persistently brought up the subject of the "exclusion" of women from the ministerial priesthood, charging that "women do a lot of the [Church's] work but have little power" and "feel like they're second class Catholics" because they "can't preach" or "administer the sacraments." She suggested that the Church's teaching is "immoral" and bigoted, since the Church "wouldn't exclude someone based on race but yet [it does] exclude people based on gender."

Cardinal O'Malley patiently tried to respond to her six consecutive salvos on the subject, saying, "Christ would never ask us to do anything immoral." The Church, he noted, doesn't think in terms of "power" but "service," underscoring that "not everyone needs to be ordained to have an important role in the Church." He added that women carry out many significant ecclesial responsibilities.

Under barrage, he reminded O'Donnell that there is a meaning to our original differentiation as men and women. The ministerial priesthood, he said, "reflects the incarnation of Christ, who in his humanity is a man." It's not a question of gender equality but a "matter of vocation and what God has given us," something that pertains to the "Tradition of the Church" (with a capital T). For this reason the Church has "always ordained men."

To emphasize the point that the all-male priesthood was a choice by Christ, he said, with a smile, "If I were founding a church, you know, I'd love to have women priests. But Christ founded it and what he has given us is something different."

That assertion quickly became controversial.

Writing in the liberal National Catholic Reporter, Thomas C. Fox opined that it was a "remarkable admission" that "revealed clearly the increasingly untenable nature of the Catholic teaching that women cannot be ordained priests."

Various conservative commentators asserted, on the other hand, that Cardinal O'Malley was "throwing our Lord under the bus" by pretending that if it had been up to him, he would have "done a better job" than Jesus.

Both responses are extra-contextual nonsense.

Cardinal O'Malley doesn't keep vigil presumptuously concocting plans to charter a different Church than the one Jesus founded and that he has faithfully served his whole life. The grin on his face as he replied to O'Donnell's final interrogation plainly communicated that he was giving a risible contra-factual to accentuate his main point: if the Church were just a human institution, with no divinely-established sacraments, with no priesthood as Jesus instituted and intended, then nothing would be fixed and we could do anything we wanted, including female popes, transgendered bishops, and a college of cardinals composed of altar servers.

The Church, however, is not primarily a human institution, but something founded by Christ with structures he himself ordained. Cardinal O'Malley's hypothetical was not an expression of a secretly hoped for ecclesial amelioration but a rhetorical device employed precisely to stress the normative reality of what Jesus himself did. It's not Cardinal O'Malley who is pretending to know better than Jesus, but rather proponents of women's priestly ordination.

In a Nov. 19 blog post following up on the interview, the Cardinal said that he was essentially trying to communicate two things: first, that women "are often holier, smarter and more hard-working than men, and that the most important member of the Church is a woman, the Blessed Virgin Mary"; and second, that "the Church is called to be faithful to Christ's will," which is "not always easy or popular." To understand the Church's teaching on the inadmissibility of women to the ordained priesthood, he underlined, is "always a process that begins with faith."

It's important for all Catholics to grasp this connection between faith and the Church's teaching on the impossibility of woman's ordination.

The indisputable fact is that, after much prayer, "Jesus called those whom he wanted … and appointed twelve whom he also named apostles" (Mk 3:13-14). Stressing his free and personal action, Jesus asked them, "Did I not choose you, the twelve?" (Jn 6:70). We see in the Acts of the Apostles, the writings of St. Paul and the history of the early Church -- as the apostles sought to carry out everything that Jesus had commanded (Mt 28:20)-- the intentional decision to ordain only men as bishops and priests.

While Jesus, however, significantly chose only men to be the apostles, in many other ways he was revolutionary with regard to his treatment of women. Jesus affirmed women's dignity against the chauvinist ways of many of his fellow Jews (Lk 7:36-50; Jn 8:3-11), allowed women to be his CFOs (Mk 15:41; Lk 8:3), scandalously shattered conventions in talking to them in public (Jn 4:27), gave them exalted titles that up until his time were only give to men (Lk 13:16, Lk 23:28), and conferred on them the mission of being the first witnesses to his resurrection, even though women were considered unreliable witnesses under Jewish and Roman law (Jn 20:17).

Knowing these two facts -- Jesus' choosing only men to be his clergy while repeatedly bucking the sexist customs of his day -- which of the following scenarios seems most consistent with faith in Jesus?

First, that Jesus chose twelve men by pure coincidence, despite the fact that he called them after a night of prayer?

Second, that Jesus acted deliberately but for bad reasons, like, for example, because he was a hidden misogynist or too cowardly to defy his contemporaries' cultural chauvinism with regard to the priesthood while he contravened it in so many other ways?

Third, that Jesus deliberately ordained only men at the beginning, but was just waiting for Norah O'Donnell and 60 Minutes prophetically to denounce 2,000 years of immoral prejudice by popes and saints alike?

(It would be hard to believe that if that were Jesus' plan that he would have never communicated it to Peter, or Peter to Linus, or Linus to his successors all the way through Saint John Paul II who in 1994 formally declared that the "Church has no authority whatsoever to confer priestly ordination on women and that this judgment is to be definitively held by all the Church's faithful," or to Pope Francis who said in July 2013, "With reference to the ordination of women, the Church has spoken and says 'No' … with a definitive formulation. That door is closed.")

Or fourth, that the Son-of-God-made-man, the Truth incarnate, who was praised even by opponents for showing "no partiality" (Lk 20:21), knew what he was doing in choosing only men to be his apostles and did it for a good reason? This is manifestly the attitude that flows from authentic Catholic faith in Jesus.

Jesus didn't give us the reason he chose to call and ordain only men, but it's not hard to come up with reasons why the decision makes sense.

The first is functional. The vocation he gave to the apostles and their eventual priest collaborators was to take the Gospel on foot to the whole world and to suffer and die for it. As we know from the early Church and the stories of the martyrs, priests have been routinely persecuted, tortured, and murdered. Truly civil societies have always sought to protect women from unnecessary physical suffering and combat. Would Christ love women any less, but instead brutally subject them to the physical vicissitudes of priestly life as he intended it?

The second is anthropological. As Cardinal O'Malley noted, Christ himself is a man and chose to be male rather than female at the Incarnation. The Church takes that choice seriously and finds it relevant for those who as priests serve in persona Christi. Just as it would be anthropologically jarring for men to represent the Blessed Mother, isn't it just as incongruous for women to represent the person of Jesus?

The most important reason is theological. Christ is the Bridegroom of the Church (Mt 9:15, Jn 3:29, Eph 5:22; Rev 19:7) and priests serve in the person of Christ the Bridegroom. Just as it would make scant sense for men to stand in the person of a Bride, how logical and theological would Jesus have been to have women represent the person of the Husband?

While one is certainly free to quibble with these arguments of fittingness, the essential rationale for the Church's dogmatically defined practice concerning the inadmissibility of women to the ministerial priesthood is because the Church has faith that what Jesus clearly did in choosing only men to be his apostles, he did freely, deliberately, authoritatively, definitively and for good and obviously moral reasons.

The Church's teaching, as Cardinal O'Malley stressed, is "always a process that begins with faith."

The Church, strengthened by the Holy Spirit, has been faithful to Jesus' decision since the beginning and will remain faithful to it until the end of time.
Father Roger J. Landry is a priest of the Diocese of Fall River, Massachusetts, who works for the Holy See's Permanent Observer Mission to the United Nations.
Recent articles in the Faith & Family section