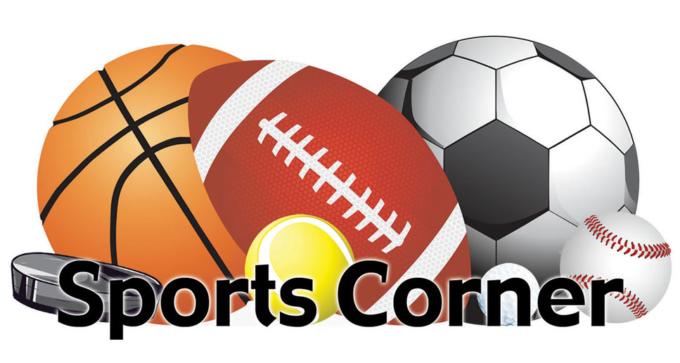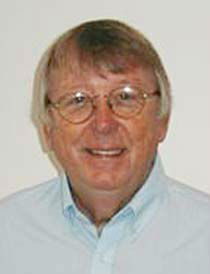 Here we go again! And yes, I know. You've heard this song before.

A week hence in the opening salvo of Baseball's annual winter meetings in pristine San Diego -- ever notice they never hold these things in Buffalo? -- a select committee of 16 baseball ancients: players, executives and writers will vote on ten nominees for canonization at Cooperstown listed on what is being lovingly called, "The Golden Era Hall of Fame ballot," which consists only of nominees who were at their performing peaks between the years 1947 and 1972, which was truly a "golden era" only for the New York Yankees.

Then, a month later, the Baseball Writers marching band and chowder society (BBWAA) will do its annual thing swelling the rolls of Cooperstown's immortalized with their wit and wisdom. Allowed to vote will be nearly 600 writers, at least half of whom are technically qualified, sufficiently knowledgeable, and actually prepared which -- some would argue -- at least makes them a more competent deliberative body than the US House of Representatives. Ballots must be in the mail by two days after Christmas and results will be promulgated, with the customary pomp, the first Monday of the New Year.

So there you are. We trust you are ready for this grueling ordeals' annual renewal. Consider this your unsanctioned guide to the bickering and backbiting about to ensue.

Beginning with the old-timers! Efforts to reform and control the process of reconsidering worthy lads passed over by the BBWAA have resulted in significant changes although it's far from clear that's improved much of anything. For years the electors were simply called "the Veteran's Committee" and it was dominated by an ad hoc combo of venerable stars, choice insiders, and well-connected writers; in other words, an amiable collection of baseball "good-old-boys." Not surprisingly back-scratching was rampant, cronyism rife, and deal-making the governing modus operandi.

Invariably, the Vets Committee would be dominated by an ancient legend or certified power-broker. For years, Frankie Frisch played the curious role, then it was a Ted Williams or Stan Musial, a Rick Ferrell or Joe Brown, and somehow year after year, one of them would manage to get a buddy elected. It resulted without question in inequities. But did it shamefully lower the bar and water-down the Hall as hard line writers love to charge rather too piously for my tastes? Not significantly! When a borderline like Bill Mazeroski, Enos Slaughter, George Kell, or even George Kelly manages to survive the gauntlet it doesn't ruin my day. Cooperstown is hardly over-run.

In the new, stream-lined, allegedly fool-proof process the choices of the electors' are confined to a pre-determined ballot rigidly composed by a sub-committee of experts called, "The Historical Overview Committee," thank you very much.

It's quite sophisticated stuff. One has to be a certified baseball historian to get on this panel although most of the scholars now serving were simple baseball-beat gumshoes in their former existence. So it would seem the BBWAA has finally gained the control of the old-timers' process they've long coveted. If no one gets selected, you'll understand why. Nominees must be named on at least 12 of the 16 ballots; not easy. On the selection committee are such as Al Kaline, Jim Bunning, Rod Carew, Joe Morgan, Bob Watson and five grizzled old scribes who alone can block the process. No soft touches in that bunch.

Nonetheless, we live in hope two, even three, nominees can break through for they are worthy and the way the process is stacked nowadays this may be their last chance. Of the ten on the ballot at least four -- Bob Howsam, Dick Allen, Ken Boyer, and Maury Wills -- just don't cut it. But for the other six, strong cases can be made and after much sifting and parsing, hemming and revising I find all six near perfectly equal.

Jim Kaat

Missed by only two votes when last nominated. Extraordinarily durable and willing innings-eater who won 283 games, mostly for non-powerhouse teams. Among the finest fielding and best hitting pitchers of all-time. A true class act.

Billy Pierce

Of lefties of his era (mainly the '50s) only Whitey Ford and Warren Spahn were better. A stylish craftsman, he won 211 games for the painfully light-hitting White Sox. At least a dozen pitchers now in HOF were not his equal.

Luis Tiant

Ditto on Looey. He was better than such contemporaries as Messrs. Sutton, Niekro, Drysdale, Hunter, and Perry. Had 229 wins; 20 more than Drysdale. Who would you go with in a must game, Tiant or Ferguson Jenkins? If theatrical presence and sheer elan count for anything Tiant should have made it 20 years ago.

Tony Oliva

Sorta the Bobby Orr of baseball. He never had good knees yet performed superbly a full decade. Won three batting titles, leading league in hits six times while playing hobbled. Maybe most, near-flawless batsmen this side of T.S. Williams.

Gil Hodges

One of the true "Boys of Summer," he lost precious seasons serving with the Marines in WWII. Doesn't that count for anything? A ludicrous bylaw of the process -- ridiculously supported by the writers -- is the silly notion that having been a great manager does not enhance a great player's HOF credentials. If both players and managers are eligible, how does this make sense? Had he lived beyond age 48 he might have qualified in both categories. His exclusion has been simply stupid.

Saturnino Orestes Minoso

And Ditto big-time in the case of Minnie! He was baseball's first great black Latin player and 29 years-old by the time he got his break. How come so much was made of Jackie Robinson yet no one knows about the equally remarkable Minoso, or is it safely assumed that being the game's only player from an alien culture only able to speak Spanish was less of a burden than Robinson's? Look up Minnie's numbers. Guarantee you'll be amazed.

Summary

I find it almost impossible to deny any of these chaps. But make me walk the plank and I have to go with Minoso, Hodges, and Tiant in that order, with sentiment admittedly prevailing in the case of Looey who, one honestly admits, is not quite as deserving as Oliva. Put 'em all in, says I. They all belong!

The fun and intrigue, if you will, plus the truly complex and interesting issues are all to found in the December old-timers gig. The January election will be a relative breeze devoid of much drama unless you find the burning question of whether Pedro Martinez and/or Randy Johnson deserve to be unanimous picks to be compelling, which I do not.

But then no matter the circumstances one has less passion for the BBWAA's thing dealing only with the contemporary titans. As is usually the case, the choices in this election are obvious. The overwhelmingly clear picks will dominate the process. With the balance of the votes scattered among lesser candidates in a huge field, there will be no chance for what I would term 'tougher and smarter' picks.

Hence you can expect to have Martinez and Johnson coast to Cooperstown in giddy runaways with John Smoltz having a very strong chance to ride their coattails which is okay because he is near equally deserving, although it would be no crime if he were obliged to wait a year. You can further expect Craig Biggio who missed by only a couple of votes a year ago, to be denied again by a thin margin. It will be a cold day you know where when the writers again anoint four winners in their little popularity contest.

Missing out again could give Biggio some problems, for it also gives the writers, in their constant fettle over the substance issue, the chance to further wonder whether the pesky little Astro infielder was enhanced by PEDS as he was banging out his three thousand plus basehits. That's been both sometimes wondered and hotly denied.

So once again the bloody PED business lurks all over these premises. You can expect analysis of its dastardly influence in the proceedings to be heavier than ever, alas.

This is why one finds much more comfort roaming about in the realm of the good old boys from the good old days. Increasingly, I sense I am not alone.
Clark Booth is a renowned Boston sports writer and broadcast journalist. He spent much of his long career at Bostonís WCVB-TV Chanel 5 as a correspondent specializing in sports, religion, politics and international affairs.
Recent articles in the Culture & Events section