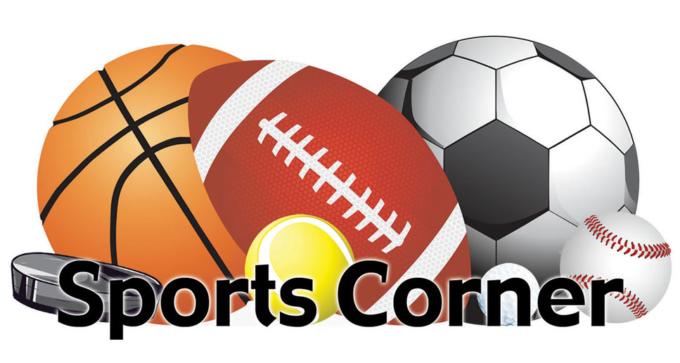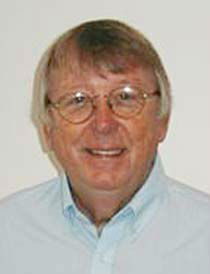 "Sir" Jean Belliveau

There's an old saying in sports that of the rarest and most outsized characters all the lies told about them are true. It's been so only of the mighty few; an Eddie Shore in hockey, Bronco Nagurski in football, most notably the likes of Brothers Ruth and Cobb in baseball. It's a rare distinction that rather defines the truest legends.

And so it is with Jean Beliveau, the equally eminent and elegant demi-god of the Montreal Canadiens who died the other day at the nice old age of 83. In the acclaim his passing has stirred there may be some useful instruction.

In short, you should decidedly believe all the lovely things that are being said about him by those of us privileged to have known him some; this in admitted defiance of yet another axiom that holds we of the sporting press are viscerally compelled to load up on the encomiums when one of our pets gets called home.

For sure, but it was not so much that he was a media favorite -- so many are -- as that he was held by we professional cynics in genuine awe. Inked stained wretches routinely addressed him as "Sir." Of precious few in any game I ever covered can that be said. As gentlemen go, Jean Beliveau was uniquely "old world."

His indisputable virtues are easily magnified in an age in which sporting stars in general seem not as admirable as we once imagined. There are many reasons for that, none of which oblige getting into here. It's enough to say that on the ice he was effortless in his excellence, seeming not to raise a bead of sweat. While off the ice it was his impeccable manners that set him apart. He had the look and style of one to the manor born, as they used to say.

All over Canada, where they know a thing or two about monarchy, he was considered regal. In French-speaking Quebec he was regarded as divine, which speaks for itself. Some are comparing him to Joe DiMaggio. Nonsense, says I. That's confusing mere celebrity with truly august stature. Maybe Derek Jeter comes closer; "maybe," but only "closer." I'm not sure American culture with all of its latent tensions and turmoil is capable of producing icons like Beliveau anymore. In our raspy and churlish democracy they are no longer viewed as vital. Canada is different. You can expect a state funeral.

A precious anecdote offered by old friend Nate Greenberg, long the estimable public relations guru of the Bruins, ends this little panegyric on a sweet note, one hopes.

Nate recalls dining one evening about 20 years ago with Tom Johnson at the fabled Moishes Steak House in downtown Montreal. Johnson, you'll recall, became a Bruins executive after serving nobly with Beliveau on those fabulous Canadiens' championship teams of the fifties. Midway through the meal the Beliveau family happened to enter the eatery and Jean, spotting his old pal across the room, walked over to say 'hi'. Whereupon the other diners in the crowded restaurant rose, and as one in a stunning gesture accorded him a standing ovation.

"I'd never seen anything like that before," says Nate. Nor since, may I add. Nor are any of us likely to, soon again.

Bits and pieces

Have a couple of other odd bits and pieces for you to munch on while awaiting the vaunted mysteries of baseball's annual winter meetings to be breathlessly revealed.

And by the way, if the Red Sox do succeed in recapturing Jon Lester, even for an obscenely ridiculous price, the Commissioner's office should investigate on the grounds that the deal they made last summer sending Lester to Oakland effectively surrendering their season was a deliberate attempt to circumvent free-agent rules and regulations.

Such could be easily construed if it becomes evident it was their plan from the get-go to merely rent out Lester for a couple months, obtaining in return a reasonably valued chip in the outfielder Yoenis Cespedes, while intending all along to bring Lester back, with all of that being a clear understanding between team and player. For openers, the A's could easily argue they got royally snookered.

Abetting these suspicions is the much reported intense conversation Owner Henry had with Player Lester the day after the deal last July in the ballpark parking-lot, as Lester was departing, wherein Henry is said to have effusively lauded the pitcher, suggesting he'd love to have him back. That could be construed as tampering because when the conversation took place Lester was the property of the A's and any such contact is forbidden until the free agent season opens after the World Series.

The team will dismiss this and Sox Nation diehards will regard it a crock etc. But I can think of at least three Commissioners -- (although not including the present one) -- who would have taken this matter seriously. In his cushy relationship with Bud Selig over the years, John Henry has gotten away with whatever he pleases, beginning with the curious sweetheart deal that landed him the team. Those relations, however, might not be quite so warm and fuzzy after what Selig regards as the insubordinate behavior of Boston's ownership in the new-commissioner election process last summer.

Let's just say that if this evolves, it will be mighty interesting.

Bowled over

One is old enough to fondly recall the day when there were a half dozen annual college football bowl games matching up the year's true titans with all games played New Years Day between one and eight P.M. To be chosen was a huge distinction.

This year there will be 38 Bowl games plus the national championship finale, all played between Dec. 20, 2014 and Jan. 12, 2015 and of the 76 teams involved 34 had break-even season (6-6) or finished only one win over break-even (7-5) and one (Fresno State) actually had a losing record (6-7). To be chosen is a joke.

But a joke that's lost, apparently, on Boston College which will take its 7-5 team to New York for something called "the Pinstripe Bowl" Dec. 27. Not sure this is the way the kids would like to spend their holidays but the "honor" may fatten the resumes of the coach and the AD.

Jagr -- meister at 43

Here's a measure of where the Bruins stand if they don't get healthy, stay healthy, or conjure some other such miracle. Facing the grim realities of the salary cap, farm-system limitations, and roster inflexibility, about the best they might be able to do to upgrade their chances is to again bring aboard Jaromir Jagr, presuming they can squeeze even his diminished wages under their cap.

Even at 43, Jagr would instantly improve their power-play, now border-line awful. He might even find a home on their first line, given the alternatives. More to the point, he'll soon be available given the plight of the Devils. Frightening how swiftly the tides can shift in this game.

Not well done

Lastly, a parting rebuke not so much to the 16 aged Veteran's Committee members who fumbled the latest Hall of Fame election as to the chowder heads in charge at Cooperstown who've created this dumb and clumsy process but refuse to admit it's mainly designed to fail.

Of the 10 nominees -- several of whom had also come painfully close in the past -- there had to be at least one the electors should have been able to agree meets the criteria and should pass the bar. Wrong again! Dick Allen and Tony Oliva are alleged to have finished one lousy vote shy.

We know little about the actual vote, and nothing about the conversation. The last thing these characters wish to be is accountable. But it's clear not enough of the panel's 16 stubborn old goats were willing to barter, let alone compromise. Old ballplayers -- eight Hall of Famers -- dominate the panel and are arguably the least qualified to be on it. I don't think Joe Morgan and Jim Bunning, etc. should be allowed to decide who else ought be immortalized.

It's an insult to the rejected players and their families. This inept committee, doubtless unchanged, will vote again in three bloody years. Don't hold your breath.
Clark Booth is a renowned Boston sports writer and broadcast journalist. He spent much of his long career at Bostonís WCVB-TV Chanel 5 as a correspondent specializing in sports, religion, politics and international affairs.
Recent articles in the Culture & Events section