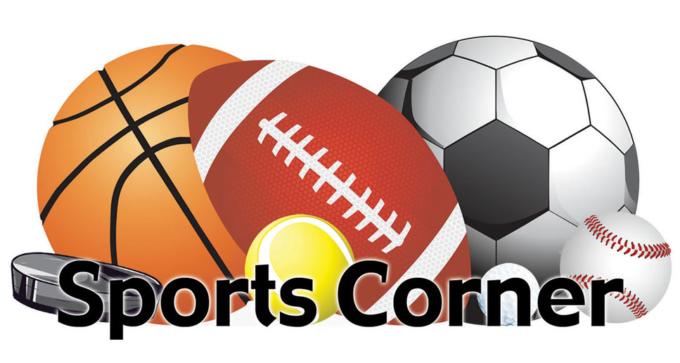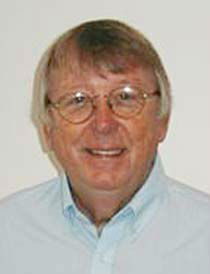 Maybe 'tis ever thus, but those from the realm of sport for whom the bell tolled in 2014 seemed a notably smart and estimable band; bearers and keepers of much history. Custom here obliges a parting salute.

Jerry Coleman

We knew him best as the smooth second baseman of those relentless Yankee's champs of the '50s and later the loveable announcer of a perennial loser. But above and beyond all that he ranked with the elite of baseball's genuine war heroes. A marine fighter pilot, he survived 57 missions in WW II, 60 more in Korea, a crash landing en-route, earning 13 air medals and two distinguished flying crosses. In terms of real combat, Jerry Coleman had few equals.

Ralph Kiner

He also lost prime seasons to world war yet still managed to dominate the postwar NL with his awesome power earning a niche in the Hall of Fame. Tony Gwynn too made it to Cooperstown as one of the most stylish batsmen of the modern era although it was his service in crusading against the evils of the smokeless tobacco that killed him that might best be remembered. Al Dark should have made the Hall. At a pivotal moment, George "Shotgun" Shuba -- one of the true "Boys of Summer" -- greatly befriended Jackie Robinson.

Baseball also lost Jim Fregosi, Eddie O'Brien, Ray Sadecki and Bob Welch, who triumphed over alcoholism and won a Cy Young. Tom Veryzer, Jerry Lumpe, Billy McCool, and Frank Torre, Brooklyn-boy to the core and brother of Joe. Jim Burton! He was on the mound when the Red Sox lost the epic 1975 World Series.

Some were very old. At 102, Cuban stylist Conrado "Connie" Marrero had been baseball's oldest survivor. At 96, Lou Lucier was the Red Sox oldest alumnus. At 98, once irrepressible tennis starlet Dorothy "Du-du" Cheney was said to have been as spry as ever. Carmen Berra, devoted wife of Yogi, was 85.

Others were much too young. Only 20, NASCAR's Kevin Ward Jr. died in the midst of a tantrum on an upstate New York dirt track. At 23, Cardinals' phenom Oscar Taveras died when he ran his sports car off a Dominican backroad. Troubled Brad Halsey, ex of Yanks and A's was 35 when he fell off a cliff. The Naval Academy's Will McKaney, struck down at football practice, was just 19.

Basketball lost one of its most charming scholars, Dr. Jack Ramsey. Also, Bob Houbregs, Wah Wah Jones, Tom Gola, Caldwell Jones, Lou Hudson, Marvin Barnes of Providence College and the esteemed Dr. Ernie Vandeweghe who worked his way through medical school starring for the New York Knicks.

Soccer lost the fabled Eusabio, the Portuguese legend known as "the Black Pearl," and Alfredo DiStefano, grand master of Real Madrid. Track lost Frank Budd and Mel Patton who was once dubbed "the world's fastest man." Gary Bettenhausen raced in the Indy 500 twenty-one times. Louise Brough, long Queen of American Tennis, won 35 titles; four at Wimbledon.

Eminent Aussie Cricketer Phillip Hughes suffered catastrophic head injuries when struck by a delivery truck. An Australian institution, Hughes was only 25. At the other extreme, Hashim Kahn, patriarch of the reigning royal family of squash, was 100. Pakistani born, British imperialists taught him the game. The LPGA lost Danielle Downey. Swashbuckling James Hellwig, who called himself "the Ultimate Warrior," was one of wrestling's great entertainers.

Boxing lost flamboyant promoter Mickey Duff; Light-heavyweight champ Matthew Saad Muhamaad; brief heavyweight titlist Jimmy Ellis ultimately beaten by Alzheimer's; and mystifying marauder "Hurricane" Carter, whose triumph over a murder-charge exceeded anything he did in the ring. Bob Dylan wrote a song about him. Denzel Washington portrayed him on the screen.

The owner-class got hit hard, especially in the NFL. At 88, Henry Clay Ford died having owned the Detroit Lions 50 years and never winning a thing. Ralph Wilson, 95, owned the Buffalo Bills their entire existence, never winning the Big One. In a salty rendering of the American Dream, Smiling Jack Satter rose from selling hotdogs on a Chelsea street corner to hobnobbing with baseball royalty as part-owner first of the Red Sox, then the Yankees. Brassy Jack loved every minute of it.

Local media ranks got sadly depleted with the losses of Garry Finn of the Springfield Union, Joe Murphy, straight arrow of the Lawrence Eagle Tribune and proud Vet of WW II, and Billy Kipouras who became distinguished sports editor of the Salem News after years as dogged gumshoe of the old Herald. On a story -- any story -- the puckish Kippy was a veritable Colombo; simply relentless.

In football Chuck Noll, rock-hard man of few words but iron will, may have coached the finest football team ever assembled, the Steelers of the late '70s. Fuzzy Thurston, dauntless Packer's pulling-guard, was yet another football warrior sadly ending up in dementia. Other gridiron-greats lost were Gordie Soltau, Earl Morrall, Bob Newhouse, and Ed Sprinkle. Was anyone tougher than Ed Sprinkle, or meaner? Rob Bironas, Hank Lauricella, Bob McNamara, and Bull Bramlett. Simply crazed in his memorable Patriots stint, the wonder -- at least to those who knew him -- is that the mad Bull lived another 40 years.

Alas, we lost too many such great characters. The delightful Al Longo, tub-thumper for the old Sportsman Show, was for a half century the nicest of the old-fashioned men about town. Bill Samko was long the trainer at Holy Cross. Al Forrester worked at Fenway seven decades and was Dick Radatz's happy chauffeur on "the Monster's" rides to the rescue from the bullpen. Jim Brosnan, pitched well and wrote even better; two classics about baseball life. Between them, super-scouts Bill Enos and George Digby logged more than a century as bird-dogs. Digby tried to convince Red Sox officials a kid named Willie Mays had promise. They didn't believe him.

Bishop Joe Maguire, long Bishop of Springfield, lettered in both baseball and hockey at Boston College. How many other High Churchman of any faith could have made a comparable claim? Sy Berger, guiding genius of Topps, didn't invent baseball cards but sure did perfect them. When he performed his first ulnar collateral ligament transplant on Tommy John, Dr. Frank Jobe didn't realize it. But he was impacting baseball history far more profoundly than Abner Doubleday ever did. Louis Zamperini, the 1936 Olympian who later emerged "unbroken" in a Japanese prisoner of war camp, is about to be immortalized in a much anticipated movie.

In hockey, greatly talented Dougie Mohns was a prized Bruins recruit of the '50s who realized his full potential, unfortunately, as a Blackhawk. Murray "Muzz" Oliver, slick centerman of the BOW line, was another fabled ex-Bruin from that hard-luck pre-Orrian era. Hockey also lost wily front-office operatives Pat Quinn and Keith Allen. Plus, Edgar LaPrade, Olympian Bob Suter, Wally Hergesheimer, Gilles Tremblay, Ross Lonsberry, and Carol Vadnais, the urbane fellow who accompanied Phil Esposito to the Rangers. And Viktor Tikhonov, brilliant maestro of the Soviet Red Army Hockey Team.

Jean Beliveau!

His passing brought an entire nation to a pause. It was not so much his greatness as a player -- indisputable -- that so moved the masses as his greatness as a person. It was a nice reminder of the way it was.

Dick Bresciani

The long-time Red Sox public relations guru and official team historian! He was the Keeper of the Flame. The last of the truest of the True Believers. He essentially devoted his life to this team. It was quaint and sweet and quite out of the past. He looked you in the eye, his word was his bond, you could take it to the bank. ''Bresh'' was special!

Don Zimmer!

One has little time for arguments about his managerial skills, or whatever. It only matters that he was quintessential ''baseball.'' Malamud couldn't have created him, nor Lardner, Runyon, or Harris. Believe me when I tell you that beyond that seemingly plump and oafish front, there resided a dear fellow who understood this game as much as any ever did, and loved it more. To those who knew him well and liked him immensely, Zimmy was also special!

So here's to the class of 2014. Well done.
Clark Booth is a renowned Boston sports writer and broadcast journalist. He spent much of his long career at Bostonís WCVB-TV Chanel 5 as a correspondent specializing in sports, religion, politics and international affairs.
Recent articles in the Culture & Events section