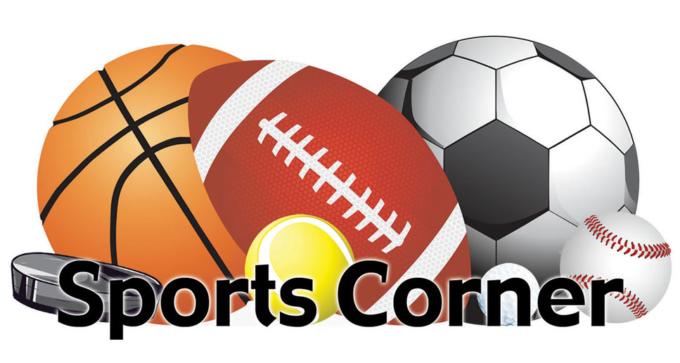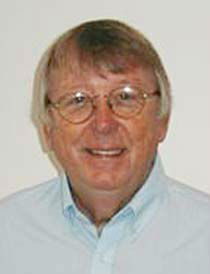 No doubt you missed it a couple of weeks ago for it was only a stray line in an Orlando Sentinel feature story observing the 85th birthday of the estimable Don Shula, peerless mentor of football titans and still as firm and unyielding as your basic block of granite.

Shula was rumbling through his memories as the coach of NFL champions first in Baltimore and then, most memorably, Miami where he accomplished four decades ago the unmatched distinction of a perfect season, rolling from exhibition tune-ups through a Super Bowl, undefeated and unbowed. All of which inevitably led the interviewer to mention the team that came closest to matching that awesome achievement; the Patriots of 2007 coached by Bill Belichick.

"You mean Beli-Cheat," the old boy thundered, his complexion reddening and his temperature obviously rising.

The article's writer felt obliged to further elaborate on how deep remains Shula's indignation with the Patriots coach's alleged chicanery having to do, you'll surely recall, with stuff angrily termed "Spygate." Seven years may have passed and you might think, as Belichick's legion of local apologists insist, that the whole dumb thing is no longer worth more than a disdainful chuckle.

But out there where the game is sacred and the keepers of the flame roam and especially in that inner circle of the gridiron high and mighty where the Shula's preside and to which Belichick aspires but may never attain no matter how many Superbowls he wins, they have not forgotten. And they never will.

While hardly a hot topic hereabouts, Belichick's checkered past and lifelong insatiable attraction to controversy are again matters of rising interest everywhere else as his Patriots, having survived a mighty scare from the team believed the toughest they must contend with, begin to loom certain finalists and odds-on favorites on Super Sunday.

And unquestionably the expectation in Foxborough is if this does happen (or "when," if you prefer) it will be not be so much a mere triumph as a de facto canonization. Of the team as the Greatest, the coach as the Greatest, the quarterback as the Greatest, the owner as the etc, ad nauseam. You get the point. Consider yourself having been adequately warned.

But the question is, might the rest of the Kingdom of Football be willing to buy into this giddy paradigm? Let's just say I wouldn't expect a cakewalk if I were you. Where adoration of the Patriots is concerned, we are pretty much on our own.

It was odd, in a way. Still in its incubation, the entire delicious scenario was certainly in peril during that dandy donnybrook with the uppity Ravens who always come to play, always offer an honest tussle. They were as tough, willing, and worthy as usual; aptly named purveyors of doom. The Patriots were truly in trouble.

No team in the history of NFL post-season adventure has twice trailed by 14 points and rallied to win. They should have lost it and well might have if Ray Lewis and Ed Reed -- two of the ultimate Ravens whose play against the Pats in the past was simply insolent -- were still around. Hard to imagine Lewis and Reed tolerating the coughing up of a pair of 14-point leads. But as befalls even the most remorseless of this league's thugs, Lewis and Reed are mercifully departed to football's illustrious junkyard of used and discarded cannon fodder. So the Patriots survived. They were lucky. That errant and mindless toss picked-off with less than two minutes to go was the only dumb mistake Joe Flacco made all day. But it was fatal. They were lucky!

But here's what I mean by it all seeming "odd." Throughout all the game's dark passages there seemed to me an almost casual air of nonchalance embracing the Patriots and their cause as if the pageant would gladly feature a little drama while the outcome -- don't you worry -- was ordained.

They were always in trouble and yet never seemed in trouble. Not when they were swiftly down 14 and struggling for a first down deep in their own territory. Not when they were again down by 14 and promptly went three and out. Not when there was only a couple of minutes left and Flacco was slicing and dicing them and the faint of heart were beginning to wonder if Tom Terrific would be left with enough time to respond. Yet never did it seem in doubt. Or so it seemed to me and I am no cheerleader for this merry band.

Since about the season's fifth week the inevitability of the Patriots has seemed assured. It's a point media pundits have pounded home week after week and they are right even if their argument has long become boring. Now it's down to the Indianapolis Colts as the only obstacle to that richly imagined appointment with alleged destiny in the desert; the very same Colts with their nice young quarterback who looked profoundly clueless while being thrashed within an inch of sheer humiliation only a few weeks ago in the Foxborough House of Horrors where he and they must now return. It might not be pretty.

On the other hand, some of us who admire the fellow and prefer that he not be humiliated are glad Peyton Manning will be spared the indignity. Given his creaking, almost at times listless performance against the Colts in the Semi's, Peyton -- now clearly neither healthy nor young -- would have gotten mugged by the Patriots. Frankly, I'm glad the frenzied natives of Foxborough Nation will be denied the pleasure of witnessing and reveling in such as that.

Of all his coups, this season must please Belichick the most. He's been at his Machiavellian best, mixing the usual conniving and conjuring with a stunning performance of first-class coaching. He buried the field this season. He was The Man, larger than life, up against a pack of mere boys; no contest, in the end.

Recall how the team staggered the first month. No doubt the panic that ensued amused him. There were calls for rebuilding, even calls for the phasing out of the aging Galahad at Quarterback in favor of some kid who bubbled up in the last Draft. One bets he got a helluva boot out of all that ragtime. Rather than honor it with argument he set about re-inventing his team in the middle of the season and now, three months later, he's back in the catbird seat and the quarterback is again the toast of the town. He should be howling in glee but I doubt he allows himself the pleasure.

Still, his genius for stirring controversy persists. There is now more of it in the form of a rising debate about whether Belichick was guilty of unsportsmanlike deceptions with the tricky offensive formations he employed on a crucial third period drive that left the Ravens unsure of who might be the eligible receivers and therefore whom they should cover. Key plays on that drive were meaningfully affected to the Patriots' distinct advantage and all that, along with a brutal 15 yard penalty against the befuddled Ravens Coach, turned the game around nicely. Would they have scored otherwise? We can never know and isn't that convenient.

It was classic Belichick, stretching the rules brilliantly and adding for kicks a dash of highly aggravating gamesmanship. The Ravens' John Harbaugh, who is neither a dunce nor a jerk, will go to his grave believing he got illegally deceived by the Master of Deception.

You'll hear more about this. Many will offer it as more proof of Belichick's duplicity. A New York tabloid headline proclaims, "Is Bill Beli-cheat back in business?" Dismiss that as you like. But consider the Washington Post, with no axe to grind, is also suspicious. Hereabouts, the scribes understand that rattling Bill's cage can lead to banishment in the Foxborough out-house so you may expect to hear little.

There is of course nothing new about this. Why does he do it, you wonder? Is it because he believes he can't win without some "edge," real or imagined? If so he may be a great coach, but not as great as we think. And certainly not as great as he thinks. Strange!
Clark Booth is a renowned Boston sports writer and broadcast journalist. He spent much of his long career at Bostonís WCVB-TV Chanel 5 as a correspondent specializing in sports, religion, politics and international affairs.
Recent articles in the Culture & Events section