Volunteers have a hand in changing lives because of what they choose to give of themselves.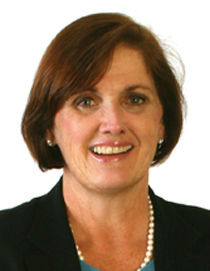 Holidays are an especially busy time for us at Catholic Charities. This year, in partnership with organizations like United Way, UPS and St. Vincent de Paul, to name just a few, we provided food for Thanksgiving meals for more than 10,000 people across eastern Massachusetts. At Christmas time, with the support of many individuals, companies large and small, and parishes too many to name individually here, we helped make Christmas morning more special for nearly 5,000 children.

We do not do this work alone. Day in and day out, we are grateful for the nearly 3,000 volunteers that help us meet the needs of the more than 200,000 clients we serve. Some volunteers come for a one-time project like our efforts at Thanksgiving and Christmas, while others have a regular schedule working alongside staff in a specific program at one of our sites.

Everyday the impact volunteers have on the work of Catholic Charities is felt and appreciated by clients and staff alike. Together, we work to support our clients in their personal journeys and we know that volunteers have a special bond with the clients they work with. Volunteers are there to mentor and support, to offer encouragement whenever needed and to help celebrate achievements. Finally passing the HiSet exam, graduating from kindergarten or getting the key to a new apartment are all reasons for celebration.

Volunteers have a hand in changing lives because of what they choose to give of themselves. Each year we take a moment to honor eight individuals and/or groups with our Exceptional Volunteer Award as each service division of Catholic Charities nominates a volunteer or group for this special recognition. The choices are tough ones for our staff -- so hard to choose when there are so many volunteers doing so much, so well -- I know that you will be, as I am, inspired by the work of these exceptional volunteers.

Gerard Alexis has served as a peer leader for the Haitian Elder Drop-In Center for more than four years. He comes twice a week to the center to help the group with basic math and English skills. With dedication and compassion, Gerard makes it very practical for each student regardless of their educational level or capacity.

For the past sixteen years, Rita DeAngelis and her St. Agnes Parish, Arlington volunteers, (Mary, Christine, Chuck and Mom), have worked tirelessly together to organize more than 1,000 donated gifts; ensuring our children a happy Christmas morning.

Norma Foote is the glue that keeps Tuesday night food distribution together at the Lowell Food Pantry. Never missing a Tuesday, her personality and leadership qualities shine bright.

The volunteers of Horizons Playspace Activities Leaders (PALs) provide services for our family shelters, including the St. Ambrose Family Shelter, Nazareth Residence for Mothers and Children, Genesis II and Brigid's Crossing. Horizons for Homeless Children volunteers have, for many years, brought a positive attitude to their time at the shelters and shown children, families and employees of the many shelter programs across the state the importance of positive play in the development of a child's life.

Grace Lamarre is a longtime volunteer at Catholic Charities North, contributing countless hours doing secretarial work around our offices and assisting with our "Santa's Workshop" around Christmas time. Her deep commitment to our mission and programs for over 20 years makes her an invaluable asset.

Jennifer Lawrence is everything that Laboure Center's TEAM program is looking for in a mentor -- she is wise, smart, fun, committed, and caring. Thanks to her relationship with her mentee, we know that Jen is making an impact on youth in South Boston.

Helen Quinn is an inspiration at Catholic Charities South. She is an extraordinarily dedicated food pantry volunteer who treats all with great care and kindness.

Tufts University Refugee Assistance Program (TU-RAP) is credited with reinvigorating our partnership. Volunteers spend time with refugees, introducing them to their individual neighborhoods, accompanying them to community events, all while providing refugees the time to converse and practice their English. With their hours of planning and implementing they have laid the foundation for volunteers to come!

As you can see, Catholic Charities volunteers truly enrich the lives touched by Catholic Charities. We thank all of our volunteers for their amazing contributions, partnership and support of our mission, and invite you to consider joining the team! To learn more about volunteer opportunities go to www.ccab.org.

DEBORAH KINCADE RAMBO IS PRESIDENT OF CATHOLIC CHARITIES OF THE ARCHDIOCESE OF BOSTON.
Deborah Kincade Rambo is president of Catholic Charities of the Archdiocese of Boston.
Recent articles in the Culture & Events section