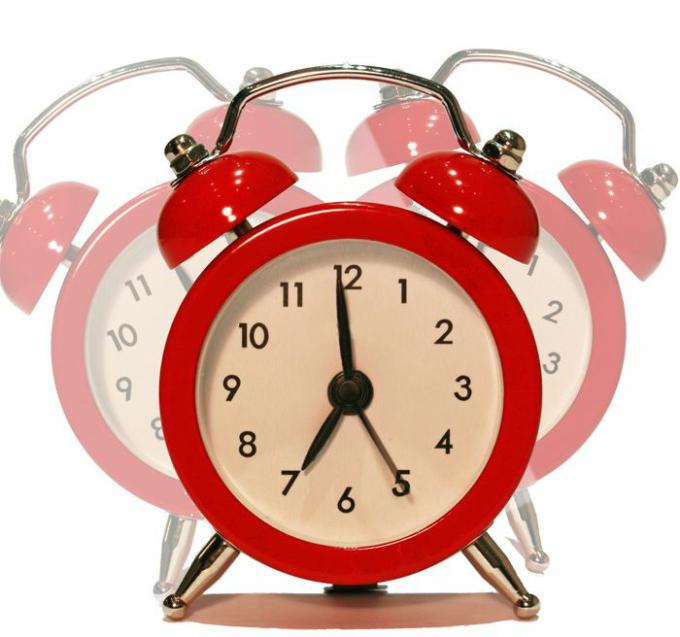 One of the shortest morning offerings is simply to say "Serviam!," which means "May I serve!" This commitment to serve God and others during the day is in direct opposition to the devil's attempts to get us to echo his "Non serviam!," his refusal to obey God.
Last week we spoke about the heroic moment of getting out of bed as soon as our alarm clock goes off as the first element in a Catholic plan of life designed to train us toward the holiness to which our baptism calls us. Today I'd like to talk about what to do once we're out of bed: it's traditionally called "The Morning Offering."

The Morning Offering is a prayer in which we consecrate the day to God and ask for his help to live it as a day of the Lord. It's normally best prayed once one is alert enough to pray. For some, that can be as soon as they arise. For others, it means once they've gotten a cup of coffee or after they've been awakened in the shower. For those who set aside a period of time to pray each morning before the day gets going, it can be delayed until that time of prayer begins. The key is to pray it early, before the day has gotten going, before one has gotten distracted by the news, emails, social media or other tasks.

The Morning Offering helps us start the day focused on the purpose of time and the meaning of our life. St. Paul wrote to the first Christians, "I urge you therefore, brothers, by the mercies of God, to offer your bodies as a living sacrifice, holy and pleasing to God, your spiritual worship" (Rom 12:1-2). Those who make the Morning Offering begin the day by offering their body, mind, heart, soul and strength to God. St. Paul calls this our logike latreia, which means far more than "spiritual worship," but rather the only "worship that is logical." And it makes sense for those seeking sanctity to try to make the whole day from its outset a holy and acceptable living sacrifice to God.

The Morning Offering can be long or short. It can be done with one's own words or with those written by someone else.

One of the shortest morning offerings is simply to say "Serviam!," which means "May I serve!" This commitment to serve God and others during the day is in direct opposition to the devil's attempts to get us to echo his "Non serviam!," his refusal to obey God.

St. Philip Neri, the great 16th-century re-evangelizer of Rome, was a fan and promoter of a short, spontaneous Morning Offering. He would say, "Lord, today is the day I begin!," or on other occasions, "O Jesus, watch over me always, especially today, lest I betray you like Judas."

The 19th century French Apostleship of Prayer popularized a longer Morning Offering that has found its way into many prayer books: "O Jesus, through the Immaculate Heart of Mary, I offer you my prayers, works, joys, and sufferings of this day in union with the Holy Sacrifice of the Mass throughout the world. I offer them for all the intentions of your Sacred Heart: the salvation of souls, reparation for sin, and the reunion of all Christians. I offer them for the intentions of our bishops and of all Apostles of Prayer, and in particular for those recommended by our Holy Father this month."

I prefer to do the Morning Offering as soon as I've made the Heroic Moment. I kneel down at the side of the bed facing a Crucifix and pray in my own words, so that I can make sure I'm praying sincerely. The form of my morning offering has been heavily influenced by the advice of St. John Vianney and St. John Paul II.

St. John Vianney, the patron saint of parish priests, vigorously promoted the Morning Offering among his parishioners and his brother priests.

"In the morning, upon waking," the Curé of Ars counseled, "we need to offer God our heart, our spirit, our thoughts, our words, our actions, our self, to use them for his glory. We need to renew the promises of our baptism, to thank our guardian angel and to ask his protection to remain at our side during the day."

He said that we should also petition God for all the graces we'll need to make the day holy and fruitful.

"We should never forget that it is at the beginning of each day that God has the necessary grace for the day ready for us. He knows exactly what opportunities we shall have to sin and will give us everything we need if we ask him then."

St. John Paul II once said that praying the Morning Offering is "of fundamental importance in the life of each and every one of the faithful. It is a daily reminder to make our entire day, our whole life 'a living sacrifice, holy and acceptable to God.'"

In his Morning Offering, he would consecrate the day to God through Mary, renewing the Marian consecration prayer of St. Louis de Montfort from which his papal motto, Totus Tuus, was taken. He would also pray in a special way for all those whom he would meet during the day, that he might receive each of them as a gift and become a vicarious sign for them of Christ's presence in return.

Following their lead, I generally make my Morning Offering along these lines: "Thank you, Lord, for the gift of another day. Please help me to live it well. If it proves to be my last day on earth, help me to live it in total union with you so that it will be my first day in eternity. Grant me the graces I'll need to overcome all the temptations you know I'll face today. Awaken me to receive everyone the way I would receive you and help me to be for them a reminder of you and your holy priesthood. Help me to make this day a liturgy of the hours, my heart an altar, and my work a commentary on the words of consecration. Into your hands, I commend this day, begging the intercession of my guardian angel and all the saints."

Saint Mechtilde, the famous 13th century mystic, once shared that Jesus had revealed to her how pleased he is with the Morning Offering. "When you awaken in the morning," she reported him to say, "let your first act be to salute My Heart, and to offer Me your own," with Jesus promising that everyone who calls on his help at the beginning of the day would receive it.

The Morning Offering is a means by which to build every new day on the rock of living faith in Christ. I encourage you to make this prayer a part of your daily spiritual game plan.
Father Roger J. Landry is a priest of the Diocese of Fall River, Massachusetts, who works for the Holy See's Permanent Observer Mission to the United Nations.
Recent articles in the Faith & Family section