In the closing seconds of that contest, one of the greatest quarterbacks to ever play the game, Tom Brady, sat on the sidelines, head down, almost reconciled to the inevitable defeat.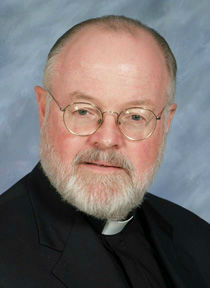 Before last Sunday most of us had never heard of Malcolm Butler. When he intercepted a one yard line pass from Seahawks quarterback Russell Wilson, all we could see was the number 21. Today, however, his name has been etched into football history because of the way his tenacity tore a great victory from the jaws of defeat in the closing seconds of Superbowl XLIX in Glendale, Arizona.

Last Sunday mostly everyone in New England was a Patriot's fan as we sat on the edge of our seats waiting to see if "deflategate" would get relegated to the dustbin of history by a stunning New England victory. Things looked bleak in the fourth quarter as the clock wound down and the boys from Seattle pulled ahead for the first time in the game. When Rob Ninkovich finally sacked the elusive Wilson, "Big Mo" returned to the Patriots who went on to score the go ahead touchdown. Our excitement was short lived, however, when Seattle marched down the field and through the miracle of a fluky catch found themselves knocking on the door from inside the 5 yard line. The rest is history and will keep Seattle's Coach Pete Carroll mumbling in his sleep for months if not years to come.

In the closing seconds of that contest, one of the greatest quarterbacks to ever play the game, Tom Brady, sat on the sidelines, head down, almost reconciled to the inevitable defeat. And suddenly, it all turned around. Malcom Butler, an undrafted rookie, had made the difference. Malcolm Butler, a fast food jockey just a year ago, did his job. Malcolm Butler became the hero of Patriot Nation.

While many of us love professional football, we all understand that it really is a big business that makes a lot of money for the owners, the players and a host of secondary beneficiaries. This does not mean, however, that there are not many lessons to be gleaned from this American pastime.

The first lesson is quite obvious. Perseverance is a quality worth cultivating. The temptation to give up when obstacles appear in our path is ever present in life. There are many examples of how defeat can be snatched from the jaws of victory simply because someone gave up. The last few seconds of last Sunday's game remind us that nothing is over until it is over. What a great lesson to remember when times are tough and the lure of walking away can be so powerful and so real!

Tom Brady certainly earned the MVP (Most Valuable Player) Award in Superbowl XLIX, but where would he have been without Malcolm Butler and all the other members of his team? The Patriots demonstrate that football is a team sport. And while there maybe superstars from time to time, everyone on the team is important, everyone has a job to do, everyone has to pull his share of the load. And, of course, this is not just a formula for putting together a winning season on the gridiron, it is a lesson about life in general. Cooperation, collaboration, teamwork ... these are all concepts that make accomplishing significant goals possible.

In our Church world, we talk about building community. A parish only works when all the parishioners understand that everyone is important. The pastor is not quite a quarterback but he is a leader and with a pastoral team needs to orchestrate all the parish ministries: the catechists, lectors, ushers, scout leaders, Eucharistic Ministers, homebound visitors, coaches, choir members, altar servers, decorators, counters, musicians, cantors, greeters, School Advisory Board, Parish Council and Finance Council. When all the members of a parish community work together great things are possible. And the goal of every parish should be to involve as many parishioners as possible in one or more of the essential ministries of the parish. The Christian life should never be a spectator sport!

Last weekend's Superbowl was great entertainment. It also contained some great lessons about life in general and about parish life. Hopefully we can these lessons and apply them in our own personal lives and in the life of our parish communities.

Msgr. Paul V. Garrity, Pastor, St. Catherine of Siena Parish, Norwood MA
Msgr. Garrity is pastor of St.Brigid and Sacred Heart parishes in Lexinton.
Recent articles in the Faith & Family section