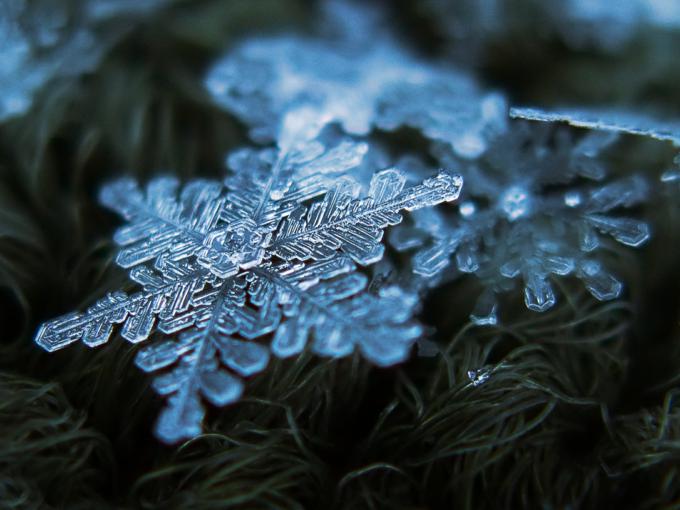 I suppose the challenge we face is figuring out how to live our lives in a way that accumulates the right stuff, and lets the rest blow away or melt on contact.
We're all familiar with the cartoon image of a snowball going -- and growing -- as it rolls down a hillside squashing everything in its path. But that doesn't seem to capture the essence of what we've been shoveling over the past week.

Most of us start the winter reminiscing about how beautiful the world looks when it's covered in snow. But even when that positive attitude is worn down by a few significant snowfalls, we have to admit that the effect snow can have is quite amazing.

Perhaps it's because I'm looking out the window at nearly four feet of accumulated snow and starting to wonder how (or if) I'll ever be able to get into my car or out of the driveway again. But I suspect I'm not the only New Englander who's astonished by how those tiny little frozen dust specks whirling in the sky can amount to so much when they hit the ground!

Whether it's day or night, snow changes how the light reflects. It muffles sounds and makes our steps tentative. When it's cold and windy enough, high mountains and deep canyons can form almost anywhere. The landscapes we know are superseded. The paths we travel routinely are narrowed and blocked. Little things, even things as small as a single snowflake, can accumulate into something capable of enormous impact. Everything as it is can be brought to a screeching white halt.

This principle, however, doesn't just apply to snow. We see it play out in the venial sins most of us commit on a daily basis. Over time, all the "little white lies," repeated gossip, laziness, and moments of self-indulgence add up. Even little sins can form rather large obstacles that bury us or keep us from getting where we are supposed to go. Together, they turn into bad habits, create distance from God, damage our relationships, and make serious sins appear less serious than they ever did before.

But negatives aren't the only things that "snowball." Acts of generosity, hearts willing to forgive, a kind word to a stranger, and small sacrifices add up, too. They accumulate as virtue, authentic faith, loving friendships, and examples of goodness that inspire the best in others. When it comes down to it, there is no such thing as a small kindness. Love is never little.

I suppose the challenge we face is figuring out how to live our lives in a way that accumulates the right stuff, and lets the rest blow away or melt on contact. I know that there have been times in my life when I've been stuck in a snowdrift of my own making, times when I've needed help to dig out. But I've also known a few very beautiful blizzards of grace, the kind that sparkles like diamonds in the darkness.

It's hard to live out what we believe. But if we fail to do so more often than not, we will lose grasp what we really value, of what we thought we held dear. The family dinners missed, the prayers not prayed, the time we did not manage to spend with the people closest to us: these barriers are cumulative. On the other hand, the time we set aside, the daily ways we share our lives, the ongoing conversation we hold with each other and with God: these fall as a wonderland of beauty and love.

Small things matter, not just in and of themselves, but because they do tend to accumulate. The more small acts of goodness we do with and for each other, the more goodness itself changes the landscape of our homes, our parishes, and our communities -- perhaps even the landscape of our hearts.

JAYMIE STUART WOLFE IS A WIFE AND MOTHER OF EIGHT CHILDREN, AND A DISCIPLE OF THE SPIRITUALITY OF ST. FRANCIS DE SALES. SHE IS AN INSPIRATIONAL AUTHOR, SPEAKER, MUSICIAN AND SERVES AS AN ASSOCIATE CHILDREN'S EDITOR AT PAULINE BOOKS AND MEDIA.
Jaymie Stuart Wolfe is a Catholic convert, wife, and mother of eight. Inspired by the spirituality of St. Francis de Sales, she is an author, speaker, and musician, and serves as a senior editor at Ave Maria Press. Find Jaymie on Facebook or follow her on Twitter @YouFeedThem.
Recent articles in the Faith & Family section