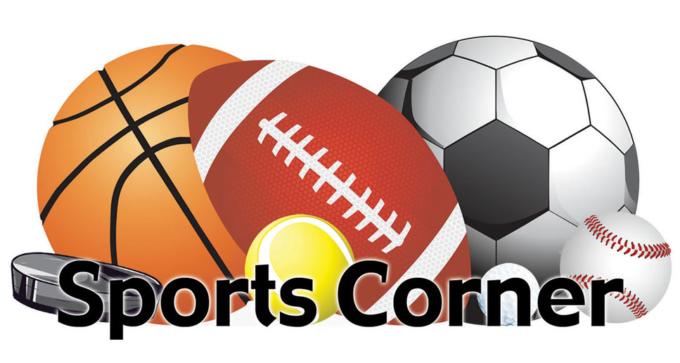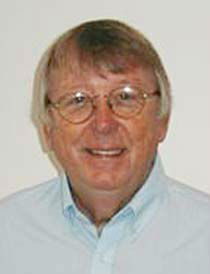 In the aftermath of another bloated and bombastic Super Bowl experience -- historic or otherwise -- here are some stray thoughts, observations, complaints, questions and/or wise cracks dealing with the wonderful world of sport and looking for a place to land.

Shift this

Looming as the next hot-button issue in baseball is the proposed curbing of radical over-shifting of infielders as a defensive strategy fast evolving in recent seasons. A few outspoken baseball men are pushing on the issue and the new commissioner hints he may be amenable to curbs. That's good news but it's prompted bitter reaction from new-breed baseball thinkers led by the nutty hyper-analytics wing, which loves anything new and yearns to re-invent the game. One fears they could win this argument.

While clever without question, such gimmicks concocted by over-managing managers violate baseball's precious geometry in which the game's brilliance is totally vested. This wheel ain't broke; no need to fix it. Can you imagine the consequences if the baselines were shortened by even a foot or if the pitcher's mound were backed up by two?

There are supposed to be four infielders and three outfielders. They can be played in, or out, or all clumped together, standing, kneeling, or lying down fast asleep as long as there are four guys in the infield and three in the outfield when the pitch is thrown. Second basemen should not be playing short-field. This is not softball.

Every game has its strict set of regulations about on-field/floor/ice player-deployment including on and off-side regulations that are vigorously enforced. It would kill basketball to let the big guy set up permanent residence in the lane under the hoop or ruin hockey if there were no off-side rules or reduce football to pure zaniness if all the potential pass-receivers were allowed in motion at once.

Statistics verify that radical shifting has had huge influence on baseball's recent sharp decline of offense; the newest grave threat to the game's popularity. Radical shifting tilts the balance and the genius of baseball is precariously linked with the delicate balance between offense and defense, more often than not sustained by mere inches. Doesn't take much to muck it up!

Soupey footnotes

According to the Public Policy Polling Institute, which usually concerns itself with political and societal questions, only 27 percent of the American people believe the Patriots were telling the truth in "Deflategate." Not that anyone cares anymore. In sports, as in war, history is written by the victors.

In its ecstasy, Patriots Nation seemingly favors 'divine intercession' as the best explanation for their wonder team's 'miraculous' prevalence. A simpler, more plausible explanation may be the fact that the Seahawks had three defensive backs playing quite hurt only to lose four defensive starters to injury in the course of the game. Moreover, their best D-back, the loud but otherwise estimable Richard Sherman, went all the way with an elbow so mangled it's feared he may now require Tommy John surgery to mend it. Might all that have been a factor in how that "magical" fourth quarter evolved? Possibly!

In its otherwise joyful conclusion, little was made of the ugly and briefly scary melee on the field at the end of Soupey XLIX which would have brought humiliation upon the other games we play but got laughed off as just another case of the dear boys being boys. Had it been at the end of the Stanley Cup Playoffs, the Globe's editorial page would still be boiling over with outrage. Had it happened at the end of the 7th game of the World Series, there'd be a Congressional investigation gearing up. But pro-football gets a free pass. As usual!

On our Winter Games

Rare in the Celtics' illustrious history has a three-game winning streak been a big deal. But their modest surge the last month also raises rather improbable playoff hopes even though most of the recent wins have come against teams even more lackluster. Overall, it remains an odd moment in Celtics' annals.

They've actually pulled to within two games of the last playoff spot, now in the clutches of the mediocre Brooklyns, and could be among the six teams in their conference vying for the last two playoff berths right to the wire. But to what end? If it further confounds Danny Ainge's faintly obtuse rebuilding scheme, or drops them substantially in the draft pecking order or muddles decisions on who stays and who -- in Danny's constant shuffle -- ought go, what will they profit from a quick, over-and-out, playoff date let alone a near-miss?

Over in the NHL, similar dilemmas beset weak hockey teams eyeing what's been called the richest, deepest amateur player draft in a generation. The potential pool is topped by three kids -- Connor McDavid, Jack Eichel and Noah Hanifin (the latter two now laboring for Boston University -- who are said to have can't miss, super-star, promise.

A single player of immense potential -- a Lemieux, Crosby, Taveras, (heaven help us) Bobby Orr -- can turn a lousy team into a contender overnight. So the temptation to "tan" your way into contention for the right to draft one can be irresistible. Two teams -- Buffalo and Edmonton --are so weak they need not resort to laying down to bail out the franchise. But for at least five other NHL ne'er-do-wells having a fighting chance to get bad enough to win, the temptation is awesome. How they perform down the stretch will be watched closely.

Meanwhile, it's been fully a month since this season's Bruins were written off in this space, described as a team undeserving of the playoffs and in danger of not getting there. Since then they've seemingly re-gained stride, suffering only four regulation losses in 20 tilts since late December. Alas, that fourth and most revealing loss was their fourth straight capitulation to the loathsome Canadiens, the team against which they are properly measured especially in the playoffs. They should be able to stave off the mighty Panthers for the eighth and last playoff berth. Beyond that, school's still out on these guys.

Hub continues wooing Olympics

As a veteran observer of classic Massachusetts public works boondoggles, I confess to having assumed this curious business would have expired by now. But having cleared the first hurdle, thanks mainly to lukewarm competition, the harebrained scheme to bring the Olympics to the presumptive Athens of America has at least a couple of more years of life. Given the phenomenal attention it's already received, it's clear we'll be bored silly by the idle banter by the time the IOC awards the 2024 package to Rome, Qatar or rainy Ranchipur.

The Globe reliably reports proponents are setting forth estimates of the cost of the venture at $9-10 billion. What makes their innocent yearnings "harebrained" is that they've obviously not factored the infamous "Big Dig variable multiple" into their calculations which roughly translated means, any estimate for the cost of a major public project in our bailiwick must be multiplied by at least a factor of three, maybe four, to be deemed realistic. This is axiomatic and may I further remind proponents that there are no Tip O'Neills and Joe Moakleys playing the Congress like a Stradivarius around anymore to bail us out. File under, "stay tuned"!

NBA Gamble

Adam Silver, the new and forward thinking commissioner of the NBA, says sports gambling should be legalized. It would be, he says, realistic, and would actually help regulate what we all know is widespread.

Given the history of basketball, and the fact that the second biggest scandal in the history of American sport was all about basketball, and the fact that it's easily the easiest game to trim, and remains our only professional sport to have had go into the tank for the gamblers I wouldn't touch that issue with a pole the length of a football field. But I will concede, Mr. Silver's got guts.

Hip, Hip Hooray

Only days now left before pitchers and catchers report to Spring Training!
Clark Booth is a renowned Boston sports writer and broadcast journalist. He spent much of his long career at Bostonís WCVB-TV Chanel 5 as a correspondent specializing in sports, religion, politics and international affairs.
Recent articles in the Culture & Events section