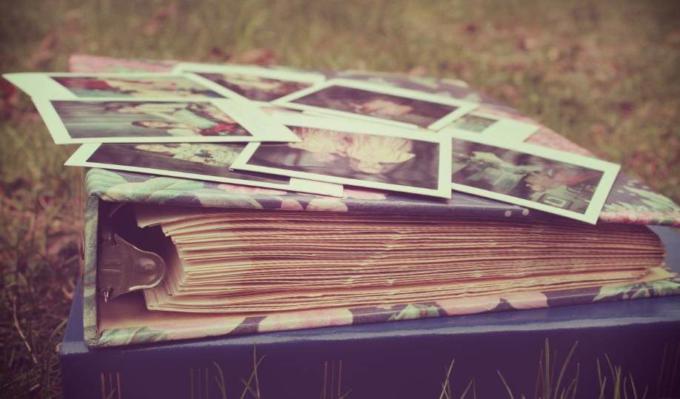 To some, moments of "stillness" spent with a loved one may not seem meaningful. Family members experience a range of restless emotions -- what we might call, the "Martha" mentality -- as their loved one's disease progresses.
As a chaplain I find that our loved ones with Alzheimer's disease and other forms of dementia have a lot to teach us about finding spirituality in simple moments.

People with Alzheimer's disease lose many of their memories and develop challenging behavioral issues. They can become easily frustrated and family caregivers often have difficulty adjusting to an array of unpredictable emotions. Frustration mounts when caregivers themselves have unrealistic expectations for communicating with a loved one with Alzheimer's.

A useful approach to connecting with a person at this stage involves letting go of the past and positioning oneself in the present. In order to do this, family caregivers must accept the person as they are now, and focus on his or her remaining abilities.

The Gospel narratives of Jesus' short time on earth encourage us to live in the present by simply practicing stillness. In Luke, when Jesus visits the home of Martha and Mary, we see Martha busy "doing" while Mary calmly sits at the feet of Jesus. When Martha protests that Mary is not helping her with the food and drink, Jesus answers that Mary is "doing the good part" because as Jesus teaches "I will not always be with you."

"Lord, do You not care that my sister has left me to serve alone? Therefore tell her to help me.' And Jesus answered and said to her, 'Martha, Martha, you are worried and troubled about many things. But one thing is needed, and Mary has chosen that good part, which will not be taken from her'" (Luke: 10:39-42).

To some, moments of "stillness" spent with a loved one may not seem meaningful. Family members experience a range of restless emotions -- what we might call, the "Martha" mentality -- as their loved one's disease progresses. Because they have no control over the disease itself, they feel the need to take control in other ways. One of the most commonly articulated feelings is: "What can I do to restore meaning to my loved one's life?"

The notion of simply sitting together, looking out at the trees and letting whatever happens in that moment happen, strikes many concerned caregivers as too simple. How can this make up for the high-powered career, the intellectual pursuits, the full life their loved one used to relish before this disease took it all away?

When we accept that our loved ones cannot be with us as they once were, simply being still with them becomes easier. I feel blessed and honored to serve as a chaplain in a memory support community and to be with people at this time of their lives. What I have discovered in my time spent providing a "pastoral presence" is that there are simple, natural ways of connecting with people and being with them in their present moment. The ability to share in the present can make the difference between a good day and a bad day, both to a loved one and to the caregiver alike.

If you are a family caregiver, you may find the following suggestions helpful:

-- Touch: A light touch on the hand or shoulder conveys compassion and understanding without a word. Hand massage is a powerful way to communicate care, kindness and oneness.

-- Music. Familiar songs captivate everyone's attention while evoking feelings and memories from a bygone era. This can be a deeply spiritual experience, especially if those songs are hymns that stir the love of God.

-- Nature. A walk outside can bring back familiar sights and sounds. Even a familiar smell might bring a smile.

-- Sitting. Simply sitting side by side in chapel, praying, and singing familiar parts of the service can be a meaningful way to connect.

-- Photo Albums. It is amazing how often a resident with memory impairment can tell a story when prompted by a photo from childhood.

These simple, peaceful moments are valuable opportunities to connect with a loved one in a way that is free of frustration and anxiety, and rich in spirit and meaning.

"You must live in the present, launch yourself on every wave, find your eternity in each moment. Fools stand on their island of opportunities and look toward another land. There is no other land; there is no other life but this." -- Henry David Thoreau

MARIA BENOIT, M.A. BCC IS DIRECTOR OF MISSION AND PASTORAL CARE, YOUVILLE ASSISTED LIVING, A MEMBER OF COVENANT HEALTH SYSTEMS, A CATHOLIC, MULTI-INSTITUTIONAL HEALTH AND ELDER CARE ORGANIZATION SERVING NEW ENGLAND.
Recent articles in the Culture & Events section