While many public schools have focused on STEM (Science, Technology, Engineering and Mathematics) programs, STEM alone is not enough for Catholic schools.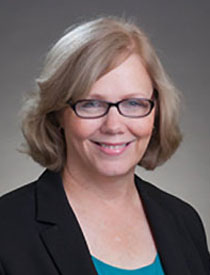 The photo accompanying this article is a picture of my dad and my uncle. My dad started farming at age 11 after his father died. He began with help from his younger brother and two mules. He started with 80 acres and daily prayers.

Over the past 81 years, my dad has seen many changes. Long gone are the mules. Today he and my brother farm more than 1,800 acres and my dad drives a tractor and combine controlled by GPS. My dad is a lifelong reader, learner.

Dad no longer determines the depth at which he will plant seeds -- a monitor using satellite imaging performs this function. He employs science, technology, engineering and math, while enjoying the beauty of God's land and saying his daily prayers.

As farming has changed so dramatically over the past decades, so has education. One thing, however, has remained constant for my family and for Catholic education: our commitment to our faith and our courage to try new things in order to do the best that we can.

In the Archdiocese of Boston, we are working hard to innovate our practices. We want to make our schools stronger in our ability to ignite a passion for learning in our students while teaching them to know, love and serve God.

One of the initiatives is STREAM education. STREAM stands for Science, Technology, Religion, Engineering, Art and Mathematics, and the goal is to provide an integrated approach to the teaching and learning process.

While many public schools have focused on STEM (Science, Technology, Engineering and Mathematics) programs, STEM alone is not enough for Catholic schools. Catholic school leaders believe in educating the whole child. We believe that exposure to the arts is essential and we are committed to an educational experience that provides multiple encounters with Christ in every aspect of curriculum and instruction. STREAM is one way for us to achieve these goals.

This initiative is ambitious. It requires teachers to be intentional in providing students with educational experiences that integrate many curricular areas. It can be project-based learning. It also can be a mathematics class where students integrate the study of religion by learning about statistics related to poverty and the Church's response. STREAM also can be a science class that integrates art and the beauty of God's creation as children draw pictures or create sculptures that represent the environment provided by our creator.

In the Archdiocese of Boston, there are many examples of STREAM lessons being introduced to our students. Two schools are working together to develop STREAM lessons for their schools; the schools involved in this collaborative project are Trinity Catholic Academy in Brockton and Blessed Sacrament in Walpole. Their work is being sponsored by a generous grant from the Catholic Schools Foundation.

Students in these schools have developed a material that can be used for the soles of shoes. Besides the chemistry involved in the unit, the students also learned about the desperate need that many children in the world have for footwear. They also talked about changes in matter and changes in the world as a result of faith. Other students built bridges and explored how bridges bring people together, much as our faith is a bridge to bring people together. These integrated units combine the elements of STREAM and make for engaged learners.

At St. Joseph Preparatory High School students wrote creative stories about the impact on climate change, integrating English, science and Catholic social teaching. These efforts can be reviewed at: www.saintjosephprep.org/uploaded/Documents_2014_15/Climate_Change_Ebook.pdf.

It would be easy to say that what we have done in the past is good enough for today. We know, however, that in order to be our best, we must reflect, discern and implement new practices that will make us better, while maintaining our Catholic identity.

With faith in God, our schools will continue to improve and provide our students with a Catholic education that challenges them and helps them develop as children of God. Who knows what we will do in 81 years? Certainly my dad didn't know 81 years ago about the technology that would transform farming. His courage and his faith saw him through to a new era. So, too, our faith and our resolve ensures that our schools are more than ready for the challenges ahead. The next 81 years are bound to be great. I can't wait!

KATHY MEARS IS THE SUPERINTENDENT OF CATHOLIC SCHOOLS IN THE ARCHDIOCESE OF BOSTON.
Recent articles in the Culture & Events section