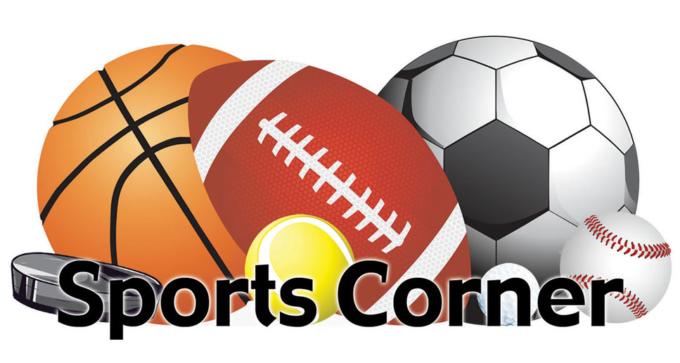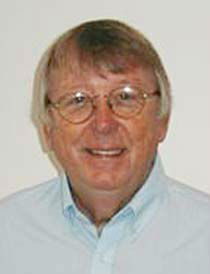 Frittering away the early spring -- waiting for baseball season to start and hockey season to end while having no patience with March Madness's inherent corruption -- ones search for something snappy to write about leads to the subject of sports "nicknames." Seems perfectly reasonable to me.

There was a time when near everyone who played any game had one, usually conferred by some grizzled crank of a sportswriter as part of one's initiation rite. You arrive in the big leagues and make the team and you immediately get crowned with a moniker. Like it or not, it sticks.

Generally it would have something to do with your looks, idiosyncrasies, ethnicity, style, manners, origins, size, or maybe even the size of your nose and if you expect it to be complimentary or faintly amusing to your mom you're in for a disappointment, albeit if you're smart you keep your mouth shut. But that was back "then." Now, it is different.

They don't hand out nicknames like they used to; only one of the quaint sporting customs one finds lamentably withering away. "Big Papi," popular nickname of local pet David Ortiz, is about as colorful as it now gets. The fabled Derek Jeter was otherwise known only as "Jete." Now, there's a knee-slapper. Seventy five years ago he would have had half-dozen clever aliases.

Most nicknames nowadays are pretty pedestrian as in "Peddy" for Petrolia or even "Rocket" for fallen hero Clemens. Rarely does an "El Duque" come along these days. It's probably somehow connected with political correctness. So much is deemed out of bounds. Or maybe it's merely that guys who make seven or eight figure salaries playing kids' games have risen above such frivolity. It's their loss, I think.

Would Red Grange have been half as fabled had he not been immortalized as "the Galloping Ghost"? How much of William Harrison Dempsey's mystique derived from being acclaimed "the Manassas Mauler," or Samuel Snead's from getting dubbed "Slamming Sammy"? Who would remember Brothers Stuhldreher, Miller, Layden and Crowley were they not otherwise known, thanks to Grantland Rice, as "the Four Horsemen"? Pepper Martin was a bit-player, yet unforgettable as "The Wild Hoss of the Osage." Bob Cousy was indisputably the "Houdini of the Hardwood."

It was all such fun, if somewhat wacky and a bit off the wall. The massive but fairly amiable Argentinean, Luis Firpo, wasn't in the country 15 minutes before being tagged by Damon Runyon, "The Wild Bull of the Pampas." Ty Cobb was many things but hardly a "Georgia Peach" while Jerome and Paul Dean were anything but "Dizzy" and "Daffy." Bill Lee was both, but undeservedly remembered as "Spaceman." Jake LaMotta was the "Bronx Bull" before he became "Raging Bull.'' Of the many nicknames hung on Ted Williams the only one that works for me was, "the Kid"! Ted was the eternal Kid.

On the other hand, some of them click perfectly. Charlie Gehringer was truly "the Mechanical Man" and Rogers Hornsby, "the Rajah." Lou Gehrig was perfectly typed as "the Ironman," as was hockey's Eddie Shore, "the Edmonton Express." Bob Elliott was called "Mr. Team." Tommy Henrich was "Mr. Clutch." Branch Rickey's fabulous nickname, "the Mahatma," was inspired by Mohandas Gandhi for reasons remaining unfathomable. George Herman Ruth had at least a dozen of them but only one -- "Babe" -- thoroughly endures.

Some sobriquets were so profoundly apt and timeless they essentially re-christened the bearer. It was so with "the Babe," certainly. And it was so with so many others like Lawrence Peter Berra, aka "Yogi" and Edwin Snider, "the Duke," and Leon "Goose" Goslin, Hazen "Kiki" Cuyler, George "Mule" Haas, Orestes "Minnie" Minoso, Robert "Lefty" Grove and Vernon "Lefty" Gomez, Roger "Doc" Cramer, Ken "Hawk" Harrelson. If Bronco Nagurski's parents ever gave him a first-name, it's long been lost. WL Stribling will forever be "Young." "Jersey Joe Walcott" was Arnold Cream, until he became champ. Eligio Sardinas was "Kid Chocolate." Rocco Marchegiano was "Rocky Marciano." William Papaleo was "Willie Pep." Countless boxers had pseudonyms, most becoming quite permanent.

Ethnicity has always been a big factor in this discussion; especially back when most all of us were second or third generation Americans and our heritage and standing in the immigrant pecking order was a huge influence in our perceived identity even if we didn't play games for a living. For sure they were less sensitive times. Or maybe we were all just tougher back then, not so easily offended.

Hence in his times, a Joe DiMaggio could be routinely referred to within the game (if less so in the media) as "the Big Dago" and not in the least bit irked by it for there was no insult attached. Actually, Tony Lazzeri's nickname -- "Poosh 'em up" -- was harsher. Honus Wagner was "the big Dutchman." Lou Novikoff was "the mad Russian." Gordon Cochrane was Mickey and sometimes, merely, "the Mick." Stanley Bordagaray was "Frenchy." Mike Epstein was "Super Jew." Al Lopez was "the Senor." Ernie Lombardi was the "Schnozz." If you were an Olsen you got called "Swede," even if you were Norwegian. Heinie Manush's real name was Henry. The Bruins fabled "Kraut Line" (Schmidt, Dumart and Bauer) remained fabulously popular even as WWII was looming. Later during the Cold War they featured the much-honored "Uke Line" (Bucyk, Horvath and Stasiuk) rooted deep in the Soviet Union. Rather nice!

There was deference, at least on this issue, accorded black athletes although the greatest and most important, Joe Louis, was routinely known to pre-dominantly white America as "the Brown Bomber." Some called Jackie Robinson, "Black Jack." But it seems to have been confined to his friends and teammates. Everyone in the old black leagues seems to have been fabulously nicknamed, with Cool Poppa Bell and Satchell Paige leading the parade. Tom Sanders was also called "Satch" and Cedric Maxwell, "Cornbread," but if such monikers seem racially tinged they'd had them since childhood.

Rationales were easily conjured and often obvious. World War Two hero Ralph Houk was inevitably "the Major" until the day he died. Same goes for Gabby Street, warrior of an earlier time called "old Sarge." Don Zimmer's stumpy frame made him "Popeye." Heavy muscles made Charlie Keller "King Kong" and Jimmie Foxx "the Beast." Dom DiMaggios scholarly mien made him "Little Professor." If you were overweight you were vulnerable as "Fatty" Fothergill, "Chubby" Dean, and "Blimp" Hayes attest; or small, even more so as in Phil Rizzuto, aka "Scooter."

There was no way Jim Kaat could avoid becoming "Kitty," or Johnny Hopp, "Hippity," or Al Zarilla, "Zeke," or Eddie Stanky, "Stinky," or Walter Evers, "Hoot." Ferris Fain's terrible temper made him "Burrhead.'' Leo Durocher's endless chatter made him "Lippy." Luke Appling constantly complained about his health so he became beloved as "Old Aches and Pains." It all made sense; sort of.

What's in a name? Often just enough to yield a fine nickname. If you called yourself Henry you might become "Hammering Hank," as was the case with Masters Aaron, Greenberg, Thompson and three-time boxing champ, Henry Armstrong. If you went by Pete, that often made you a "Pistol," as in Reiser, Maravich and Peeters. If named Rhodes, you're "Dusty." All Campbells are "Soup".

Countless were the Babes, Bobos, Leftys, Rockies, Juniors, Moes, plus Blackies, Reds and Whiteys, Buddys, Turks and guys called "Tex." There was royalty; "King" Kelly, "King" Carl Hubbell, "Prince Hal" Newhouser, "Duke" Simms and even a "General," Alvin Crowder. And in Montreal where French-speaking hockey stars are deemed more regal than royalty the foremost were Maurice "Rocket" Richard and Jean "le Gros Bill" Beliveau.

Famously and rather embarrassingly there was also once a deaf and mute player named William Hoy who naturally got nicknamed "Dummy." Tender sensitivities were never a part of this thing. Not so long ago there was a superbly talented young hockey player who had serious psychological issues that briefly hospitalized him. So what did his dear NHL colleagues choose to call him? Why, "Shaky" of course, old Sport. About the same time the White Sox had a pitcher named Bart Johnson who was long on talent but very, very short on common sense, to put it mildly. So they nicknamed him, "Toys in the Attic."

Downright ingenious, I'd say. It's high among my all-time favorites.
Clark Booth is a renowned Boston sports writer and broadcast journalist. He spent much of his long career at Bostonís WCVB-TV Chanel 5 as a correspondent specializing in sports, religion, politics and international affairs.
Recent articles in the Culture & Events section