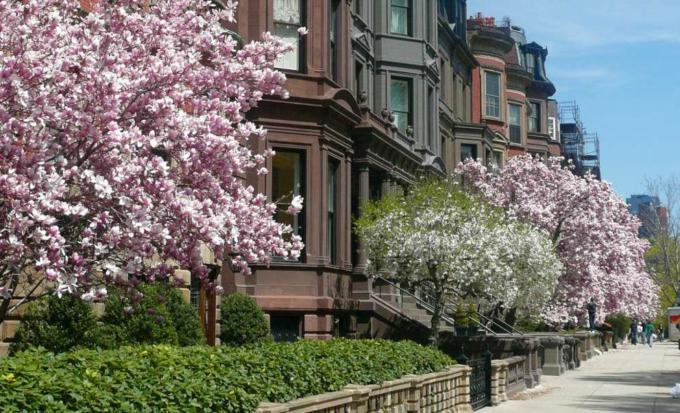 Yes, Easter is the season of hope. But we all have a part to play. ... And Easter week is a good time to begin.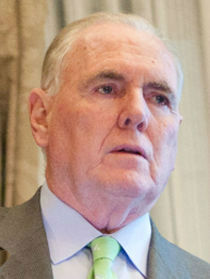 Talking the other day with Father Paul Clifford at St. Francis of Assisi Church in Braintree -- where Kathy and I take our 8 year old grandson Braeden for religious instruction -- I said, "Whether I was at Gate of Heaven Church in South Boston or at St. Peter's Basilica in Rome, Easter week was always my favorite time of the year." Sure I loved Christmas and St. Patrick's Day, but it seemed that Easter always brought out the best in people. It wasn't so busy and hectic, and we found time to reflect on things and take stock of what was happening in our life and family. Certainly, Holy Week religious services brought the community together like no other time. It was always fun watching all the little girls dressed up in their pretty dresses, with new bonnets and pocket books. I still love hearing the beautiful music in church that made people feel good. Everyone wishing each other a Happy Easter or -- "Buona Pasqua," as we said in Rome. No matter how little money your family had, everyone loved Easter. But it wasn't until years later that I learned why I felt this way growing up.

After a long cold miserable winter, the good weather was coming, flowers were blooming and the baseball season was about to begin. Frankly, I think we can all agree that we need to feel good about things like that once again. All the snow this winter, drug related deaths, and violence in our city, we deserve to feel positive once again.

Today, I sense things are slowly starting to change. Talking to Hollywood legend and national advocate for the mentally ill David Russell, along with several dedicated parents of autistic children at the Autism Gala sponsored by the Boston Teamsters Union, I recommended something that I always tried to do in my own family, in sports, in politics and now being with so many special needs families, and that is try to make people feel that they are part of something special. Tell them that they can make a difference in people's lives.

But I saw another sign of hope that same night at an outstanding event at J.J. Foley's to benefit the Mass. General Hospital Melanoma Cancer Unit. A huge crowd turned out and people contributed a lot of money for cancer research. One leading medical doctor at the event told me that Boston is one of the leading cities in citizen support in the world. "When we discover a cure for melanoma, it will be because of the generous support from people like this," he said, pointing to the patrons at the well-known jam packed bar and restaurant. Just before we left, a South End resident came up to me and said, "Ambassador Flynn, I heard you on radio the other night. Even during this depressing time in Boston, you sounded upbeat." Well, I have to say that going to events like this one and the one I had just left, is cause for great hope.

Yes, Easter is the season of hope. But we all have a part to play. We can move forward by helping make Boston the cleanest and friendliest city in America. Cleaning up around your house, in our parks and playgrounds and walking around your neighborhood saying hello to neighbors. And Easter week is a good time to begin.

For many of us, this week is special, but we can all make this a "season of hope." If you are a believer, come to church; you'll feel good about yourself. If you love your community and country, lend a hand and help spruce it up. Maybe even display an American flag on your house door or window. Thank the people you see who provide services -- whether it's the letter carrier, store clerk, firefighter, police officer or bus driver. Doing these little things will make your neighborhood a better place and you a happier person. Let's make this week a new beginning. Prayer has proven to make a positive difference in people's lives. Let make this a season of hope.

RAYMOND FLYNN IS THE FORMER MAYOR OF BOSTON AND U.S. AMBASSADOR TO THE VATICAN.
Raymond L. Flynn is the former U.S. Ambassador to the Holy See and Mayor of Boston.
Recent articles in the Culture & Events section