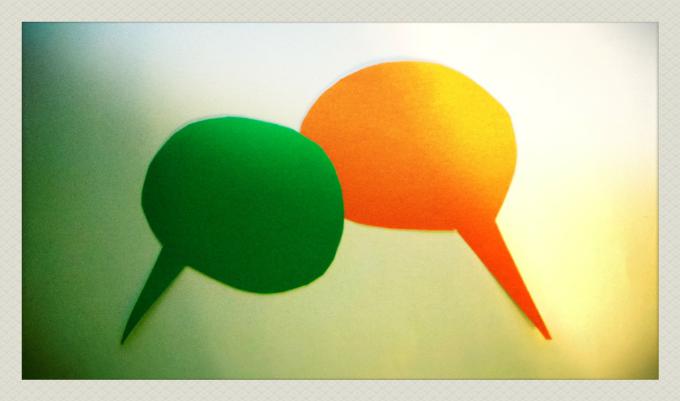 Most of us believe (or want to believe) that crises are the exception to normal life. I don't think so. Maybe I'm wrong, but to me it seems like there's always some kind of crisis.
History teaches us that things that need to be resolved have a tendency to take a lot more time and effort than anyone anticipates. Church "things" are no exception. It may seem strange, but when the Church holds a council, we often spend the next few decades implementing it. Though most of us may not be aware of it, even 50 years after Vatican II, the Church is still rebalancing how to put its principles into effect.

At times in our history, there have been so many challenges to understanding or living our faith that additional councils were called just to clarify what was decided at a previous one. That's why the Nicene Creed is actually called the Nicene-Constantinopolitan Creed. Then there have been instances when a crisis has been so difficult to resolve that the discussion has to be interrupted or prolonged. Responding to the Protestant Reformation is probably the best example of that. That is why the Council of Trent held 25 sessions over a period of 18 years!

Most of us believe (or want to believe) that crises are the exception to normal life. I don't think so. Maybe I'm wrong, but to me it seems like there's always some kind of crisis. It might be visible in the rear view mirror or just appearing on the horizon. But it seems to me that human life here on earth is a series of struggles, one after another.

I think that's how a lot of families are feeling right now. Almost every family I know is in crisis; there seem to be no exceptions. Whether it is related to mental health, serious illness, employment, marriage, addiction, education, fertility, the dignity of human life, or the aggressive anti-Christian agenda of our current culture, most everyone is struggling with something. There are no quick-fixes, easy, or even doable solutions at hand. Maybe that is why the Holy Spirit has led the Church to hold next fall's Synod on the Family.

A bunch of bishops and hand-picked representatives can open up a conversation. But talk is cheap; at least most of us might well think so. The dialogue within the Church won't have much effect if it isn't completely honest. That won't be easy. And the synod won't produce any lasting fruit if the rest of us aren't having a lot of those same painfully honest conversations ourselves.

The challenge starts in each one of us, as we struggle to find a way to share what needs to be said and truly listen to the people we love in their struggle to do the same. There are plenty of things I don't want to say or hear. But nothing can be seen if I refuse to look at it myself. Nothing can grow deeper if I decide to keep it all shallow and superficial. Nothing can change if I won't.

Loving hurts. The selfishness we may not have recognized, the good intentions not well-executed or well-received, the needs we left unmentioned or unmet: we all do damage to ourselves and one another. Sometimes the way someone acts toward us is painful. Sometimes regret for the choices we've made hurts. All kinds of things contribute to the crises we both cause and experience in our families. It is never too late, however, to move from crisis into conversation.

Authentic conversation is one of the first steps we can take toward conversion. Of course, if it's someone else's conversion we're seeking, the conversation ends quickly. But if we are open to God's grace to hear what needs to be said and to say what needs to be heard, we may also be able to give him enough power in our lives to change what needs to be changed in us. May God have mercy on all our families. May the challenges we face, the brokenness we experience, the losses we grieve, the hurts we regret lead us to Christ and to each other. And may all the wounds of our hearts be glorified.

JAYMIE STUART WOLFE IS A WIFE AND MOTHER OF EIGHT CHILDREN, AND A DISCIPLE OF THE SPIRITUALITY OF ST. FRANCIS DE SALES. SHE IS AN INSPIRATIONAL AUTHOR, SPEAKER, MUSICIAN AND SERVES AS AN ASSOCIATE CHILDREN'S EDITOR AT PAULINE BOOKS AND MEDIA.
Jaymie Stuart Wolfe is a Catholic convert, wife, and mother of eight. Inspired by the spirituality of St. Francis de Sales, she is an author, speaker, and musician, and serves as a senior editor at Ave Maria Press. Find Jaymie on Facebook or follow her on Twitter @YouFeedThem.
Recent articles in the Faith & Family section