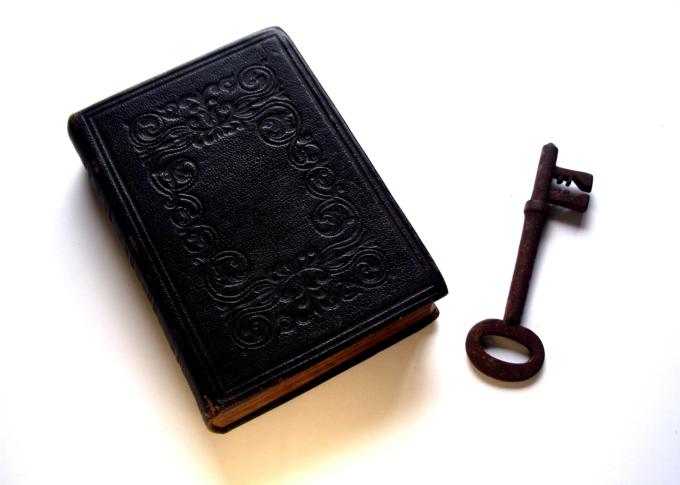 St. Jerome, the great Father of the Church who translated the Bible from Greek and Hebrew into Latin, the common language of his fourth century contemporaries, famously stressed, "Ignorance of Scripture is ignorance of Christ."
It would be hard to believe that one could become a competent doctor or nurse without expert familiarity with human anatomy, a good lawyer or judge without mastering law, or a great athlete or referee without grasping a sport's rulebook.

Similarly it would be shocking that one could become an excellent English teacher without knowing literature and grammar, a skilled engineer without mastering math and physics, or a talented tour guide without grasping the history and geography of places to be visited.

By analogy, how likely is it, then, that one could become a good Christian without a profound comprehension of Sacred Scripture?

St. Jerome, the great Father of the Church who translated the Bible from Greek and Hebrew into Latin, the common language of his fourth century contemporaries, famously stressed, "Ignorance of Scripture is ignorance of Christ."

To know Christ, we need to know Sacred Scripture: what he said and did, what was foretold about him, how the Church and the apostles put his words into practice. How can we know the Word-made-flesh unless we know the words he incarnated, fulfilled and proclaimed?

That's why the Second Vatican Council stated that the Church "forcefully and specifically exhorts all the Christian faithful ... to learn the surpassing knowledge of Jesus Christ by frequent reading of the Scriptures" (Dei Verbum 25).

If we don't know Sacred Scripture, it's frankly a stretch to say we really know Jesus. And if we don't know Jesus well, it's obviously difficult to be his faithful follower and ardent apostle.

That's why, in this series pondering the various essential aspects of a Catholic plan of life, we need to highlight the essential pillar of familiarity with Sacred Scripture.

It's a scandal that so few Catholics truly know Sacred Scripture. In an extensive 2010 Religious Knowledge Survey by the Pew Forum on Religion and Public Life, only 42 percent of American Catholics could name Genesis as the first book of the Bible, 33 the four Gospels, and 54 percent Bethlehem as Jesus' native place. Those results paled in comparison to Protestants', Jews' and even atheists' knowledge of the same Biblical facts.

Pope Francis is actively trying to get Catholics to become more familiar with the treasure trove of God's word. Repeatedly he has appealed to Catholics to carry a tiny copy of the Gospels with them and read a part of it every day.

"Do you read a passage from the Gospel every day?," he asked the crowds present for his Sunday Angelus one day. "It is important!," he exclaimed. "It's a good thing to have a small book of the gospels, a small one, to carry around with us, in the pocket, in the purse, and to read a small passage from it at any hour of the day." As volunteers passed out copies of the Gospel in St. Peter's Square, he said, "Take it, carry it with you and read it every day. It's Jesus Himself who speaks to you in the Gospel. It's the Word of Jesus, this is the Word of Jesus."

There can't be a missionary transformation of the Church -- something he's trying to catalyze -- unless Catholics know Sacred Scripture well enough to live it and share it with others. There can't be a missionary metamorphosis unless Catholics really know Christ.

Seven years ago, I had a big conversion after meeting a Cleveland priest at Green Airport in Providence. Seeing each other in the security lane, we decided to grab lunch. When the cashier at Sbarro's asked if there would be one bill or two, I said one and gave my credit card. Fr. Bob replied, "Sirach says we should go dutch!" I quickly retorted, "The Last Supper wasn't dutch and Jesus calls us to love as he loves!" When we got to the table, however, with a certain amazed intrigue I asked whether he was making up the quotation from Sirach. "Not at all!," he said, as he pulled out a very worn Bible where Sirach said not to be ashamed to "share the expenses of a business or journey" (Sir 42:3).

I asked him how he knew got to know Sacred Scripture so well. He said he had made a promise the day of his ordination to read the entire Bible once a year and that he had been faithful to that promise. "After 24 years," he said with a smile, "You get know what Sirach says about restaurant bills!"

He told me that it takes only 12-15 minutes a day to read the whole Bible each year. Since that encounter, I've been following his good example with the help of the Logos app on my iPad that splits up all of the passages for me. There are many other similar programs and little booklets that break down the passages of Sacred Scripture intelligently to make reading the entire Bible in a given span of time easier.

This is something every Catholic who takes the faith seriously can and ought to do. The average American Catholic spends 42 hours a week watching television or surfing the web. Wouldn't it be a beautiful thing if each of us would spend 12 minutes a day getting to know the Lord through Sacred Scripture?

"A Christian's first task," Pope Francis reminded parishioners at a Roman Parish, "is to listen to the word of God, to listen to Jesus, because he speaks to us and saves us with his word." He's encouraging us to fulfill our first duty as believers.

Jesus told us that we don't live on bread alone "but on every word that comes from the mouth of God" (Mt 4:4).

To live well a plan of life geared toward growing in union with Christ, Christ and his earthly vicar want us to have a regular daily diet of Sacred Scripture, so that we might prayerfully draw nourishment from every nutritious word. That's a secret to spiritual health in this world -- and to be ready and hungry for celestial banquet that will know no end.
Father Roger J. Landry is a priest of the Diocese of Fall River, Massachusetts, who works for the Holy See's Permanent Observer Mission to the United Nations.
Recent articles in the Faith & Family section