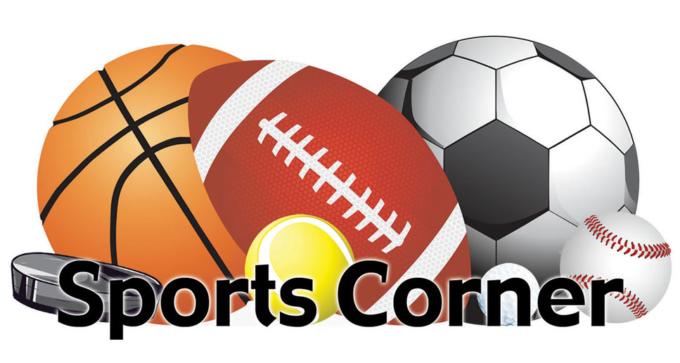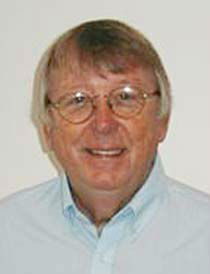 Hockey is back! So God's in his heaven, all's right with the world, eh.

Well, not quite my dear Pippa. The Boston Bruins are already in last place and looking not likely to stray too far therefrom over the next six months.

Hold on Bucko, says you. Is it possible, even remotely reasonable, to give up on a team after three days and two losses, however degrading, when there are 80 more games and 25 weeks left in just the regular season?

Maybe!

So the ranks of the armchair experts crowing "I told you so" already forms. To them it's been a foregone conclusion since June when the Bruins mounted their radical re-boot in a series of dramatic if questionable moves highlighted by the dumping of Dougie Hamilton -- the would-be franchise defenseman -- on the Flames for three no more than respectable draft picks, which everyone agrees was not enough. Hence their eagerness now to proclaim themselves "right." But "hold on," says I.

He's gone for good and performing three thousand miles away but if this Bruins' season does go down the drain young Hamilton is going to be the central character in the wrenching melodrama unless he totally bombs up in Calgary which -- while I'm hardly chairman of his fan-club -- I don't expect. So a kind of setting in perspective of this lingering and nagging "Hamilton issue," about which you're going to hear enough to drive you nuts this season, seems quite in order.

The notion Hamilton remains a very promising youth remains totally valid. But he ain't there yet, old Sport, nor would he be the first who -- for all his lofty promise -- never quite arrives.

Hamilton has the talent and profile but a bit more to prove before gracing the Hall of Fame. The gushing evaluations of his incipient "greatness" I've been reading lately make me wonder if his media-fans were watching the same player I studied closely last season and found erratic, unable or unwilling to use his size and strength to proper advantage, too much more comfortable on offense than defense, with a tendency to be AWOL when the going gets tough, and lacking in the nasty edge that sets apart the great ones, while surely still very young, but not learning as fast as one ticketed for "greatness" really should.

There are few positions in all of sport more difficult to play with consistent brilliance than defense in the NHL. Sure, every light-year or so an Orr, a Shore or Bourque come along and it's a no-brainer. Otherwise, it's a tricky business to confer immortality before it's been earned. On the other hand, when you sense so much as the possibility of it blossoming you are mighty careful about letting it slip away and this -- so say the critics -- is where and how the Bruins blundered.

But there's a wild-card in this equation. Did the kid want to play here? Was he happy here? Is it here where he might have fulfilled his promise to its fullness? These are not the good old days wherein a player no matter his stature kept his mouth shut and dared not think twice about such issues, especially if he played hockey in the NHL where the owners long and notoriously enjoyed the divine right to indenture their players, no questions taken.

Those days are long gone. Hamilton had options; meaty ones and he'd have had no hesitation invoking them if not here and now then soon enough. I'm convinced he yearned to leave and the Bruins would have been unwise to resist; maybe even stupid. Hamilton and his agent protest piously. But I do not believe them. What else would they say? Moreover, nothing in Dougie's body language since the unpleasantness last June went down suggests he's anything but mighty pleased how it all worked out. In the end, it comes down to whether they got enough for him. Probably not!

So it's against that curious backdrop -- rife with more uncertainty on the Bruins front than we've seen since the remarkable Harry Sinden era was ending a decade ago -- that another season begins and what a difference a year makes. Last October Sports Illustrated was picking the Bruins to face the LA Kings in the 2014-15 Stanley Cup Finals. But then Zdeno Chara got hurt and salary-cap woes forced them to give away Johnny Boychuk and the rest, as they say, is history.

For what it's worth, the Kings also finished out of the money last season; done and gone in April. Furthermore, they too have been smacked around the first couple of games this season despite having the divine presence of Milan Lucic in their lineup. If it means anything it's that things change fast in today's game where parity's iron grip keeps getting tighter and the gap between the haves and have-nots only gets smaller.

It's a season rich in promise. At least a dozen teams can plausibly argue they're Cup contenders. The Islanders now hang-out in Brooklyn. Quebec may be returning to the league. There's labor peace with near all teams in the black. Revenues and ratings are rising. Potential super-stars are debuting.

On the other hand, real problems -- many too familiar -- also beset. The concussion issue hovers, landing on the Bruins in only their second game. Regulating violence -- at least that which is deemed malevolent -- remains a struggle with the league setting the tone for even heavier policing by socking the Canucks' Raffi Torres -- a particularly brutal and recidivist goon -- with a 41 game suspension for a savage assault in Anaheim. There's concern about drugs. The Blackhawks Patrick Kane, a star of stars, is on thin ice with the law as an investigation into a rape charge continues. And it's only October.

Spicing all of this yet more are intriguing rules-changes dealing with the long aggravating issue of overtime, and introducing still more television replay options, which may or may not be a blessing.

Overtime has been a mess since its introduction aimed at appeasing casual fans who are contemptuous of the strategic value of ties in hockey. That the shootout was a joke has finally dawned on the non-hockey people now in charge. Only took them about a decade. Their answer is an OT skating three on three instead of four on four for five minutes after which there'll be the loathsome shoot-out.

Your host remains skeptical. It's still a contrivance. How much sense would extra-innings in baseball that match seven on seven -- sitting down, say, the center fielders and shortstops -- make? Silly, don't you think. I'd prefer playing if need be a full period overtime. After which if it's still a tie, so be it. Tie-games often have considerable merit.

Whatever, even Don Cherry who's even more of a traditionalist thinks it's terrific and early response has been great. They say it will reduce shootouts by 70 percent and that would be a God-send.

As for the replay wrinkle, it's aimed at resolving scoring controversies on which there's dispute about someone being offside or someone interfering with the goalie. It's a bad idea. One resents any further incursion on any of the games by more TV replay gimmickry. Like all such artifices -- relentlessly pushed by idiots who believe they can reinvent the wheel-- it is unnecessary and unwelcome.

Linesmen rarely blunder on off-sides and when they do it's just the law of averages at work which we should be able to live with. As for the goalie-interference -- which to some degree occurs on a high percentage of goals -- it also ought to be left in the hands of the refs where it's resided forever. And 98 percent of the time they get it right or as right as replay is going to get it.

More replay is anathema nor will it be any more efficient. Take the first instance of the new gimmick being witnessed here with a perfectly good goal by the Bruins against the Canadiens being negated by a perfectly ludicrous referee-call affirmed by a horrible TV replay-call.

Something near poetic about that, wouldn't you say, with an interesting point being made that entails the Canadiens shafting the Bruins. The more things change, the more they remain the same, Old Sport.
Clark Booth is a renowned Boston sports writer and broadcast journalist. He spent much of his long career at Bostonís WCVB-TV Chanel 5 as a correspondent specializing in sports, religion, politics and international affairs.
Recent articles in the Culture & Events section