Benito recalls walking out of prison, nearly 27 years old, spiritually drained, frightened, feeling hopeless and without support, but determined never to return to prison.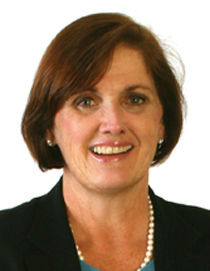 Among the many compelling images of Pope Francis' visit to the United States were those of his meeting with inmates at a Philadelphia correctional facility. There, one by one, Pope Francis greeted men and women currently serving time, shaking their hands, blessing them. In doing so, Pope Francis reminded each of us of the dignity and worth of every individual, even those who have committed a criminal act.

Sharing our faith's message of hope and redemption is inherent in the work currently being done in Massachusetts by the Vincentian Re-entry Organizing Project, a special St. Vincent de Paul Society initiative in Massachusetts (and four other states) designed to raise awareness of the deficiencies in our criminal justice system and to promote systemic changes including creating strategies to reduce recidivism and help ex-offenders successfully re-integrate into society and family life. Funded by the Catholic Campaign for Human Development the Massachusetts' Vincentian Re-entry Organizing Project is coordinated by Benito Vega.

Benito is passionate about the project because he is personally affected by the challenges of being an ex-offender. Despite having turned his life around -- he is still barred from full participation in society because of our system creates barriers and denies opportunities to those with a criminal history. His day-to-day conversations with other ex-offenders about their own challenges in returning home echo his personal experience.

Benito recalls a childhood defined by frequent, unexplained moves. Benito never had the benefit of finishing a single school year in one place -- and consequently was never able to participate in any sports or other extra-curricular activities. He was constantly saying goodbye to friends.

When Benito became a father at age 15, he was determined to create a better childhood for his son, and then his daughter. And though his children were able to grow up in one city, graduate from high school with their friends and get good jobs, his family's road was marked by great difficulty.

Without support or positive role models to guide him, Benito dropped out of high school intending to find a full time job to support his young family. But without a diploma, there were few opportunities. Benito was eventually lured to the streets where he began dealing drugs, eventually becoming addicted. Feeding and supporting his habit quickly led to criminal activity for which Benito was incarcerated for eight years.

Benito recalls walking out of prison, nearly 27 years old, spiritually drained, frightened, feeling hopeless and without support, but determined never to return to prison. Over the course of his incarceration, Benito earned his GED and had taken all the training and job readiness courses available to him; but still he faced multiple barriers to getting back on his feet and supporting his family. A community organization in Worcester (EPOCA) helped him learn how to advocate for himself as well as for others. Benito worked alongside many others on statewide campaigns that brought about changes to laws and policies that decrease employment barriers for those with criminal records.

Determined to continue to advocate for criminal justice reform through his Vincentian Re-entry Organizing Project work, Benito is actively engaged in seeking broad-based support for a proposed bill referred to as the "Justice Reinvestment Act". Formally titled "An Act to Increase Neighborhood Safety and Opportunity" (Senate Bill 64/House Bill 1429) the bill promotes the principles of Christian Restorative Justice and has the support of a wide cross-section of legislators and of many professionals working in the courts, criminal justice and social justice field.

The Catholic Bishops of Massachusetts are most encouraged to see that various criminal justice reform bills pending in the Massachusetts General Court are consistent with the principles of Catholic Social Teaching on restorative justice. They have urged our elected officials to give careful consideration to pending legislation so that meaningful reform can occur.

We encourage each of you to consider raising your own voice in support of the Justice Reinvestment Act -- one way each of us can live out our faith commitment to caring for one another.

DEBORAH KINCADE RAMBO IS PRESIDENT OF CATHOLIC CHARITIES OF THE ARCHDIOCESE OF BOSTON.
Deborah Kincade Rambo is president of Catholic Charities of the Archdiocese of Boston.
Recent articles in the Culture & Events section