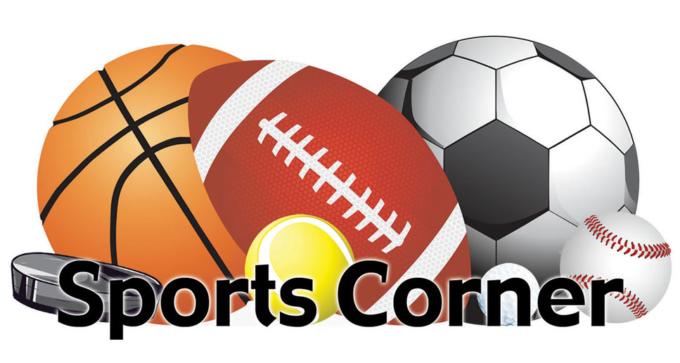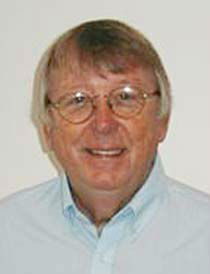 Increasingly, baseball's playoff rounds significantly upstage the opus they're designed to serve, promote and produce; the World Series. Is this good, bad, or just remarkable? Hard to say! But it's a fact.

Pretty much from the start of the postseason era over four decades ago the playoffs have tended to be more intense, raucous, and played with more abandon and elan than the mossy old Fall Classic that long stood so proud and lofty all by itself as not only the Game's ultimate annual moment, but that of all of Sport. Not so much the case now.

In these times the World Series, for all its tradition and charm, can be a bit of a yawner compared even with the NL Division Series, and a walk in the park compared with either League Championship Series. Furthermore, when the bozos who run the game nowadays jammed the supreme folly of regular-season inter-league play down our throats they diminished the mystique of their prized and ultimate event. There was a certain magic about the teams from the two leagues passionately preserving their separate identities while crossing swords only in October. In the typical "grab a buck" spirit of the Selig era, all of that was cashed in for the measly prize of a few bigger gates in May and July. Dumb; very dumb!

When did all such phenomena really become noteworthy? Probably in 2004 when the Red Sox near delusional four-game, back-to-the-wall, take no prisoners sweep of the Yankees in the ALCS was the crescendo of the 86-year crusade to end their championship drought with the subsequent crushing of the Cardinals in the final autumnal round being no more than an incidental coda, a veritable victory lap. It's in the LCS, where arch foes get even, that the emotional tide of the baseball season peaks.

Are we headed for a sequel this year, featuring that other loveably perennial loser from Chicago? There's a ways to go but as of the writing it's certainly possible.

We've had all the best ingredients in place this year; blood rivals going head to head, ancient feuds revived, long suffering also-rans yearning for redemption, classic under-achievers for whom just making it to the World Series would be honor enough.

Maybe just doing a fly-by in the wild-card was an embarrassment for the Yankees but it sure did make the Astros' season. There were a half dozen chronic losers in the mix this time and they all darn well came to play without regard for tomorrow. Such motives guaranteed the levels of sheer nastiness we've been seeing, and the thing isn't half over. It's made for some great baseball with hopefully the best yet to come.

So, what was the highlight of the first full round? The nominees are many with among the choicest being:

Chase Utley's killer take-out slide on Ruben Tejada which briefly had New York contemplating a declaration of war on Los Angeles. Easily the angriest post-season baseball moment since the Cards' Ducky Medwick tried to impale the Tigers' Marvin Owen with his spikes as he stole third in the 1934 World Series for which Judge Landis tossed Medwick from the game. Joe Torre tries to deal roughly the same with Utley. But times have changed. Utley whimps out, eluding punishment by appealing.

Down by four in the eighth and facing elimination, the Royals string a half dozen singles together to survive the Astros in a near perfect display of disciplined baseball. It's baton-ball with not a single Royal going for the long-ball, choosing instead to slice and dice Houston into submission. Two days later, they finish the task.

In their climactic tilt, the Rangers take a seventh inning lead on a gift run scored when the Jays' catcher bounces his routine toss to his pitcher off a Texas batter's bat. It's that rarest of baseball moments, one nobody has ever seen before. Understandably, a near riot ensues with Jays' fans pelting the field with garbage in an 18 minute delay. Undaunted the Jays rebound in the bottom half to score four and when Jays' slugger Jose Bautista punctuates a three-run blast with needless showboating that offends the Rangers he almost triggers another riot. It's a 53 minute inning featuring five runs, four pitchers, three rumbles, and two bench clearings. Texas remains offended but Canada revels in joy.

For the first time in the century they've played there, the Cubs clinch a post-season series at ivy-draped Wrigley Field with three more homers to eliminate their ancient tormentors, the Cardinals whom they simply bludgeoned into submission, smacking ten homers in four games. It's two unprecedented events in as many days, also a baseball record.

Meanwhile in New York, precocious Mets' fire-balling flower child Jacob deGrom out of Stetson University protects a one run lead over five innings throwing 54 pitches with Dodger runners in scoring position without allowing even one to score. Lacking his best stuff and with everything riding on every pitch, deGrom does it on pure courage. There may be nothing in the record books to verify it, but in terms of drama it's magnificent.

And superb, all in all. The LCS will have trouble topping it. As this is written the Royals brink on a romp over the Blue Jays but don't bet the ranch on that. The Jays were below .500 in late July, lost the first two in the Division series, and have been near unbeatable in their own ball yard. They'll be back. It is, however, the Cubs-Mets passion play that excites the masses. Every schoolkid knows about the Cubs shtick; the clarion call being, of course, "1908."

Those of you sentimentally attached to the whole 1918 thing no doubt empathize. Historically, they are soulmates of a sort, these Cubs and Red Sox, connected somehow in the game's song and dance, although much of that is far-fetched.

True -- in terms of their follies -- they have resembled one another for stretches over the last century; both having been plodding and reactionary teams for too lengthy spells, both the playthings of old-fashioned owners who fancied themselves 'sporting gentlemen,' and both captives of their antiquated ballparks where the temptation to feature station to station baseball predicated on the home run was irresistible. But over the last half century the Red Sox have moved on, no longer vulnerable to such charges, while the dear old aimless and usually harmless Cubbies have remained in the same old comfortable rut.

Whereupon the Red Sox made the mistake of running Theo Epstein out of Boston, letting him land in the Cubs' lap where he's landed Joe Maddon, maybe their best manager since Frank Chance, skipper of that immortal 1908 team. Maddon now finds himself surrounded by the finest array of young sluggers to cavort Chicago's wild North Side since the late '20s when they featured Rogers Hornsby and Ki Ki Cuyler, Gabby Hartnett, Charlie Grimm, and the mighty Hack Wilson. That was back when Al Capone was one of their season ticket-holders. Like the Red Sox, the Cubs haven't always been successful. But they've always been colorful.

No question! The Cubs are America's team. Everyone is pulling for them including folks who know nothing about baseball analytics let alone the infield fly rule. But I'm here to tell you these Mets' are no less likeable. It's a plucky and gritty team that's defied heavy odds growing stronger at precisely the right moment. Check out those kid pitchers -- deGrom, Syndegaard, Harvey, Matz, Familia, etc. They're wonderful. With the Mets, as this is written, up two-zip with the moveable feast rolling westward to Chicago it's an epic maybe just beginning.

Equally noteworthy are the teams no longer around. The Dodgers, Yankees, and Rangers entered this festival with far and away the highest payrolls. All three wanton free-spenders were quickly dispatched while your Red Sox, ranking third among the mindless spendthrifts, were even longer gone; having finished dead-last!

And how about those Dodgers with a 315 million dollar payroll featuring the snazzy -- (except in post-season) -- pitching tandem of Kershaw and Greinke, but little else. Adrian Gonzalez! Carl Crawford! Yasiel Puig? Is that all 315 million big-bucks buys nowadays?

Money no longer rules. Let us celebrate!
Clark Booth is a renowned Boston sports writer and broadcast journalist. He spent much of his long career at Bostonís WCVB-TV Chanel 5 as a correspondent specializing in sports, religion, politics and international affairs.
Recent articles in the Culture & Events section