Culture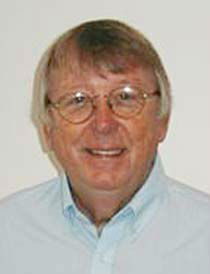 And so it ends in November with a half moon rising out beyond centerfield and the winds of winter building from the west. Baseball's long, unforgiving, and grueling forced march of a campaign, the 111th of the modern era, ends with the Kansas City Royals-- representing the heartland as it richly deserves -- true champs.

They are as worthy as it gets for they play this game the right way, by the book and fundamentally sound, with much verve and little bombast. Everything's up to date in Kansas City!

In the end there's controversy but New York's Mets need apologize to no one. This thing was over before Matt Harvey answered the bell in the ninth inning of the fifth game. It would have been swell if he'd pulled it off, but ultimately irrelevant. It was written on the wind, as they used to like to say out there where the west begins. Kansas City was significantly the better team. End of controversy!

And so, we bear on.

Increasingly for many, the end of the World Series marks the beginning of a season of potentially greater import when the hot stove burns and the bartering booms. That's especially the case if your dog was never in the hunt in the season just past and you tuned out of the Fall Classic before it even began. With such ranks this year including, once again, Red Sox Nation.

Are championships won or lost not in October but in November and December? That's the conventional wisdom, although more often than not proves to be a grand illusion. Just ask the citizens of "the Nation," currently pondering with familiar bitterness last off-season's headline acquisitions that proved to be landmark follies.

Misunderstood, foolish, vulgar, overrated, or otherwise, the free-agent fire-sale is a heckuva show and one that keeps baseball a sizzling topic, dominating the precious media well into the winter. In this now familiar plunge from the sublime to the ridiculous we leave the ballfields gated and pad-locked for the winter and descend into the shadowy boardrooms and backrooms where the deal-makers hang out; scheming, quibbling, badgering in the game within the game that's come to fascinate us through recent late autumns and earl winters.

Hot Stove Seasons have never been hotter. But might that be about to change, or at least modify? Methinks it's possible.

Overall, this year's free agent crop is thinner than usual, giving the usual pigeons -- think Yankees, Red Sox, Phils, Nats, Rangers, Chisox, Dodgers, etc. -- less of an excuse for making fools of themselves. We may not see the orgiastic signing sprees of recent years that reached such ludicrous extremes just last winter.

There are several reasons, all good. Several of the most prominent of the about to be liberated, who seemed prime candidates to make epic scores only a couple weeks ago, have already suffered from sudden sieges of market anxiety. That list is headed by David Price, Johnny Cueto, Yoenis Cespedes, Daniel Murphy, and maybe even Zack Greinke.

How much did Price's spotty playoff performance with the Blue Jays cost him? I'm betting roughly $50 million although that doesn't mean some sucker won't blink and still pay him more than he's worth.

When he was tearing the National League apart late last summer and being proclaimed their savior, demands in Queens that the Mets open their vaults for Cespedes were downright hostile. But after a quirky post-season -- fairly predictable in the opinion of those he formerly toiled for -- his value may have receded to where it bottomed-out when he burnt his bridges in Boston a year ago; enough to command a Rick Porcello in trade, but no more.

Cueto was sometimes good and sometimes horrid. Did his erratic moments balance out? Greinke reportedly is about to bail out on his Dodger contract paying him $24 million a year in a gamble for a longer deal for at least $30 million per. But at 32, with mileage on his fastball already fading might he be over-playing his hand? Wouldn't you just love to see that.

These are but some of the more intriguing questions this now officially underway post-season poses. The whims of the market are desperate and cruel. Murphy of the Mets was riding high on his magic carpet, looking every bit the equivalent of this year's Pablo Sandoval with his improbable power hitting seemingly brinking him on a marvelous score, maybe up to a hundred million. Then, late on Halloween night, a slow roller squibbed by the Royals' Lorenzo Cain squiggled under his glove and it was as if a giant needle had instantly punctured poor Murph's lofty balloon, making him more another Billy Buckner. On the contemporary baseball market a player's value can rise as swiftly as a penny stock, and fall even faster.

But it's not only the more celebrated who look more questionable than usual this Hot Stove Season. The entire crop is tainted. The usually solid second tier of proven and more reasonably priced role-players and journeymen also looks weaker than usual. And the long list of hangers-on and wannabes, most of them near the end of the line and some beyond it, has never been longer or thinner. Epic contracts are going to be harder to come by this time; turning your team around over-night, tougher than ever. Still, one bets there'll be few bargains.

There are decent players in this year's pool, without doubt. But there's not one of them you can't raise legitimate doubts about; especially for the money they'll certainly command.

Chris Davis has awesome power to go with his 200 whiffs a year and he's also big and slow and such players age fast after 30, no matter how much his agent -- Scott Boras -- argues to the contrary. Once a terrific catching prospect, Matt Wieters is now hurt most of the time. Can you accept Justin Upton's attitude, Jason Heyward's inconsistencies, Ian Desmond's steadily declining batting average? Alex Gordon is highly likeable but 32.

Among pitchers available, Jordon Zimmerman has lately been sliding backwards and Scott Kazmir only excels for non-contenders. Is Marco Estrada at 32 a one-year wonder? John Lackey is 37. Colby Lewis, 36. Cliff Lee, 37, and cooked. On the other hand, AJ Dickey is 41 and Bartolo Colon is 43 and both, like Lackey, still worth a year's deal. Of the several dozen relievers available only submariner Darren O'Day compels lusty pursuit. Maybe lefty Rich Hill, ex of the Bo-Sox, may prove one of the few bargains. Who knows?

It's a tainted lot. For my money, the best buy in this market may prove to be a well-travelled 35 year old utility player with a .265 lifetime batting average who excels at second but a complete pro glad to play anywhere and at a reasonable price. That would be Ben Zobrist.

The key to this business is not so much to chase hotshots for hideous sums creating headlines, but to seek solid players on reasonable terms who meet legitimate needs. Zobrist is a perfect example. You can expect the Yankees, who most prize and most need such a player, to be ardent suitors. But then any team that fancies itself a contender would happily find a place for Ben Zobrist in its scheme of things, with the Royals, for whom he proved the last piece in their puzzle this memorable season, leading that chase quite merrily.

One suspects this thinking may just be in the process of becoming "the conventional wisdom" all over the game, even in places where such wimpy if wise behavior has long been disdained. Disenchantment with high-priced, free-agent laggards is understandably acute in Boston, where embarrassment over last winter's dumb spending-spree persists. The Yankees began backing away last year after spending wantonly, as long's been their custom, in the Ellsbury-Beltran-Tanaka festival the winter before. Even the Dodgers -- they of the idiotic $315 million payroll -- are expressing reservations.

No doubt they all noticed no team making it to this Autumn's Final Four ranked in MLB's top-10 payrolls; while the most significant free-agent to cavort in the World Series itself was the Mets' modestly priced Curtis Granderson, with pitching staffs of both teams being entirely the product of their assiduously cultivated farm systems.

Might this be a message that's sinking in? We'll see! Welcome to the Hot Stove Season. And, enjoy!

- Clark Booth is a renowned Boston sports writer and broadcast journalist. He spent much of his long career at Boston's WCVB-TV Chanel 5 as a correspondent specializing in sports, religion, politics and international affairs.
Recent articles in the Culture & Events section