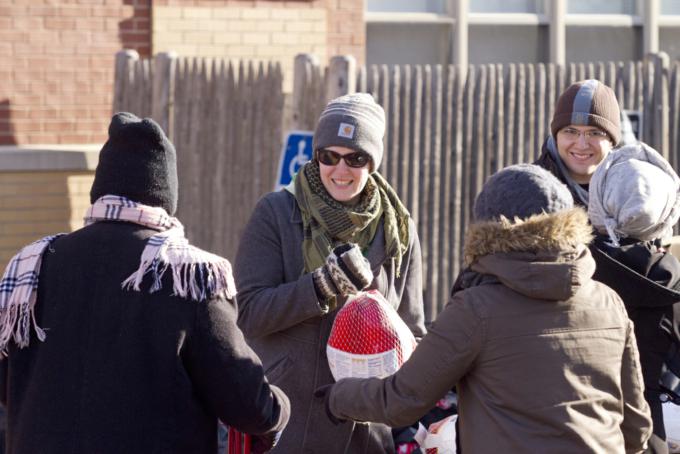 Sadly, once Thanksgiving is over, the choice to 'heat or eat' will continue as families prepare for the Christmas holiday, followed by the harshest days of winter.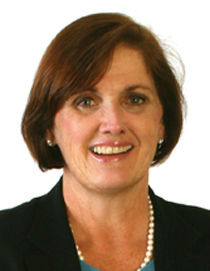 Following the record setting snow storms of this past winter, our summer and fall seem shorter than usual -- but believe it or not -- Thanksgiving is just a short few days away!

As the holiday season approaches, we have been hard at work with our many partners to prepare for our annual Thanksgiving food distribution efforts, and we are laser-focused on making certain that families in need have the food necessary for a healthy and plentiful Thanksgiving dinner.

Sadly, the numbers of people still facing food insecurity in our country is staggering -- 45 million people representing nearly 17.5 million American households in 2014. That's nearly one in five people living in the United States who wonder each day where their next meal will come from.

Closer to home, one in four children in Eastern Massachusetts faces hunger on a daily basis, as do many seniors living on fixed incomes. Consequently, too many of our friends and neighbors are forced to choose between paying for groceries and paying for their rent, heat or electric bill.

Today in our food pantries we are seeing many more young adults and many working families -- families like those led by a young woman we will call Sylvie, a 22-year-old single mother of two pre-school aged children. Sylvie was recently evicted from her apartment -- she fell behind in rent payments following the recent incarceration of her husband, and she is now living with her grandmother. Sylvie works as a home health aid, and has recently been accepted to Laboure College's nursing program, but is worried that she won't be able to manage work, school, her family and all of her bills. After helping to pay towards her grandmother's rent and utilities and for her young family's own essential bills, there's very little money left for groceries. Sylvie has turned to Catholic Charities for help in developing a strategy to meet these many financial demands. This Thanksgiving, she and her family will also receive holiday help so that her family can celebrate, as so many of us do, the blessings that she and her young children experience despite the hard times they are facing.

This year, we again are partnering with the United Way of Massachusetts Bay and Merrimack Valley to distribute more than 5,000 Thanksgiving meals to families in need throughout Boston and its surrounding communities. Thanksgiving baskets, consisting of more than 200,000 total pounds of food, will help our neighbors across 13 Greater Boston communities.

As you can imagine, distributing this much food requires an enormous amount of planning and preparation, much of which begins in the summer. Our partners at the Greater Boston Food Bank, along with volunteers of all ages from parishes, companies and schools across the region join together with us in the weeks before Thanksgiving as we collect and prepare bags of food and turkeys for distribution.

This year, Notre Dame alumni will join our effort -- in town for the 2015 Shamrock Series featuring a weekend full of Notre Dame themed events in Boston. While the centerpiece of the weekend is the Notre Dame-Boston College football game, many Notre Dame alums are planning to help us pack produce that will be distributed along with Thanksgiving Day turkeys and fixings. Boston College is also joining the effort, sponsoring a campus-wide food drive that will contribute greatly to our holiday food program.

Sadly, once Thanksgiving is over, the choice to "heat or eat" will continue as families prepare for the Christmas holiday, followed by the harshest days of winter.

Our confidence in being able to close the basic needs gap as we celebrate the Thanksgiving holiday is directly related to the generosity of so many in our community. It is heartwarming to know that there are so many willing to lend a helping hand to those that need extra support during this season of gratitude. We are truly blessed by the generosity of so many.

To learn more about our work, go to www.ccab.org.

DEBORAH KINCADE RAMBO IS PRESIDENT OF CATHOLIC CHARITIES OF THE ARCHDIOCESE OF BOSTON.
Deborah Kincade Rambo is president of Catholic Charities of the Archdiocese of Boston.
Recent articles in the Culture & Events section