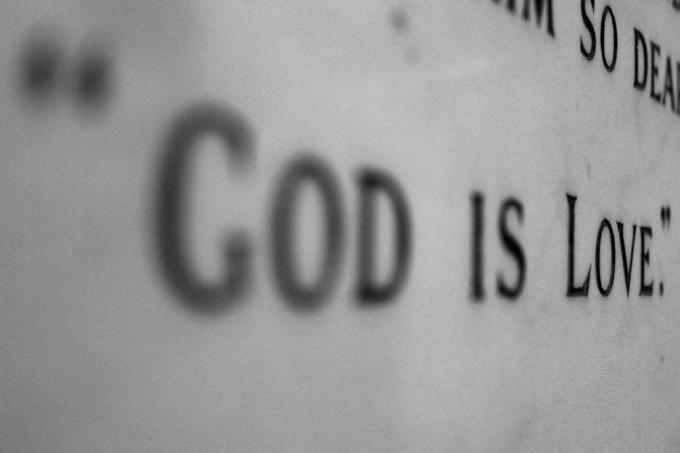 ... we tend to believe that even if there are people who don't like us -- or even those who hate us -- they will not harm us.
It's happened again. This time in Paris. And God only knows where or when it will happen next. Islamic extremists have struck with violence and terrorism against people just living their lives and minding their own business. Law enforcement and emergency personnel respond to the immediate need for safety and medical attention. Political leaders respond to the need for security and calm. Religious leaders condemn the acts of violence, offer their prayers and solidarity, and caution against hatred and revenge. While all those things are necessary, they don't do much to answer the question I can't help but ask every time something like this happens: What's a Christian to do?

Most of us don't walk through life thinking about how many enemies we might have. At the very least, we tend to believe that even if there are people who don't like us -- or even those who hate us -- they will not harm us. That notion is simply not true. That's why acts of terrorism are so jarring. Perhaps, too, it is why Jesus had so much to say about how we ought to deal with our enemies.

The hallmark of Christianity is love. We are called to love one another, and to extend that love even to our enemies. Jesus taught his disciples to "do good to those who hate you" and "pray for those who persecute you." In theory, that sounds beautiful. When it comes to practical implementation, however, this part of the Gospel of Christ is downright frightening, and can sound a lot like a recipe for disaster and self-destruction. But that doesn't mean we are off the hook.

It's never been easy to love those who hate us. Whether the enemies of Christ are armed with stones or crosses, clubs or wild beasts, longbows or scimitars, fires or guillotines or pistols, or gas chambers; the companions of Jesus have been commanded to love in every age and circumstance. As 21st Century Catholic Christians, our challenge is to figure out what loving our enemies means in a post-9/11, post-Boston Marathon bombing, post-Paris attacks world. And that list is by no means exhaustive. Beyond the stories that dominate the headlines are those that happen in places like Kenya and Beirut.

What does loving a jihadist look like? Ready answers don't come to mind. But I suppose a few might begin to take shape if I could imagine how I'd see things and what I'd do if I actually did love a radical Islamic terrorist.

The first thing I would do would be to pray for him. More specifically, I'd pray for the conversion of his soul. Violence and hatred are as bad for those who commit evil deeds as they are for those who are victimized by them. If I genuinely cared about so misguided a person, I would pray and fast and focus a good deal of my spiritual life on asking God to break through his hatred, and lead him straight to the heart of Jesus.

Loving another human being means being willing to sacrifice one's own good for someone else's. In the case of radical Islamic terror, that means we've got to be willing to address long-term issues of poverty and injustice. But it also means that we need to find the courage for a renewed commitment to the evangelization of souls we have largely written off. Not all Muslims are terrorists. Millions are peace-loving people. Many may even be open to the Gospel of Jesus Christ. It might surprise many to know that in the 14 years since 9/11, more Muslims have converted to Christianity than in the 1,400 years since the founding of Islam.

What is there to stop us from reaching out to our Muslim neighbors, especially those who are fleeing the same acts of terror we are trying so hard to prevent? Loving our enemies is arguably one of the most powerful ways to do that. Praying for those who persecute us isn't just talk; it's a strategy. I know that there are some who will conclude that I've finally gone completely off my rocker. Still, Saul became Paul on the Road to Damascus. One of the most daunting enemies of Christ became the greatest evangelist who ever lived. Perhaps it is no coincidence the Paul's encounter happened on the way to Syria. On Jan. 25, 2016, the Church will observe the Feast of the Conversion of St. Paul. I will be fasting and praying for the conversion of all the enemies of Christ -- and that includes me, whenever I sin or otherwise act in opposition to his will. Will you join me?

JAYMIE STUART WOLFE IS A WIFE AND MOTHER OF EIGHT CHILDREN, AND A DISCIPLE OF THE SPIRITUALITY OF ST. FRANCIS DE SALES. SHE IS THE AUTHOR OF "ADOPTION: ROOM FOR ONE MORE?", A SPEAKER, MUSICIAN AND SERVES AS A CHILDREN'S EDITOR AT PAULINE BOOKS AND MEDIA. FOLLOW HER ON TWITTER @YOUFEEDTHEM.
Jaymie Stuart Wolfe is a Catholic convert, wife, and mother of eight. Inspired by the spirituality of St. Francis de Sales, she is an author, speaker, and musician, and serves as a senior editor at Ave Maria Press. Find Jaymie on Facebook or follow her on Twitter @YouFeedThem.
Recent articles in the Faith & Family section