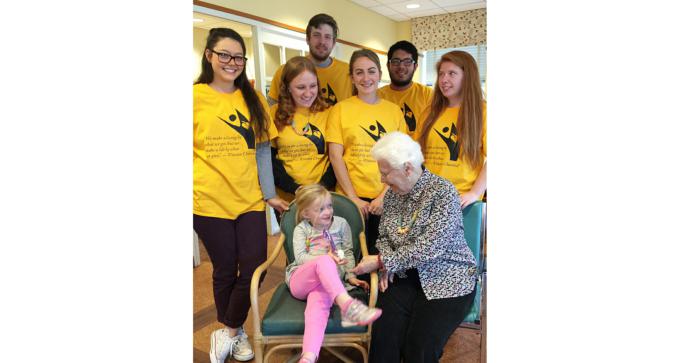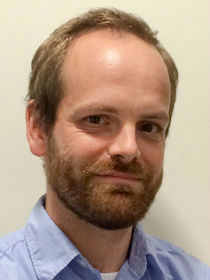 On March 7, 11 college students arrived at Youville Place Assisted Living Residence in Lexington. While college students are plentiful in the Greater Boston area, these idealistic undergrads were anything but typical. They were in fact 900 miles away from their home campus at the University of South Carolina, and participating in an annual service trip organized by their Columbia-based church group, Midtown Fellowship.

"With so many non-profit options in the area, we felt lucky to be chosen," said Katie Blanchard, director of Programs at Youville. "It was an unexpected opportunity."

Every year in early spring, Midtown Fellowship sends hundreds of college-aged congregants to different cities, where they engage in volunteer work with charities and non-profits. This year, the city of choice was Boston. Seeking an eldercare organization in the area, the Fellowship had initially contacted Neighbors Who Care (NWC), a volunteer organization that provides companionship to socially isolated seniors, founded in 2003 by Sister Dorothy Cooper, SGM. "We decided it would be best to team up with Youville to maximize the experience for the students," said Nancy Mulvihill, current president and CEO of NWC.

Bringing Youville into the picture gave the students a central location and the opportunity to interact with many residents, both in Youville's traditional assisted living community and on The Courtyard, their memory support community. As part of their first-day orientation, the students attended a "story-catching seminar," in which they learned techniques for bringing out fully-recalled stories from Youville residents.

"The seminar focused on asking detail-specific questions," says Blanchard. "The questions were designed to help residents recall their lives in greater specificity. This is especially useful when with our memory-impaired residents living on The Courtyard."

Over the course of their three days at Youville, the students assisted with programs, shared meals with residents, learned about Alzheimer's disease and gained perspective on the values-based approach to elder care embodied by both Youville and by Neighbors Who Care.

"The students we had were only a fraction of the large Midtown Fellowship group in Boston," says Blanchard. "In the evenings they would get back together with the larger group and 'compare notes' about their sites. Our students told us that Youville was far and away the best placement."

According to Dinah Olanoff, senior director of Marketing and Communications at Youville, "This was an example of two non-profits combining their unique strengths. Neighbors Who Care came to us to help create a special program to Youville. Together, we provided the space and the program that would match student volunteers with residents in a meaningful way."

ADAM JOHNSON WRITES FOR YOUVILLE ASSISTED LIVING RESIDENCES, MEMBER OF COVENANT HEALTH SYSTEMS, A CATHOLIC, MULTI-INSTITUTIONAL HEALTH AND ELDER CARE ORGANIZATION SERVING NEW ENGLAND.
Adam Johnson writes for Youville Assisted Living Residences, member of Covenant Health Systems, a Catholic, multi-institutional health and elder care organization serving New England.
Recent articles in the Faith & Family section