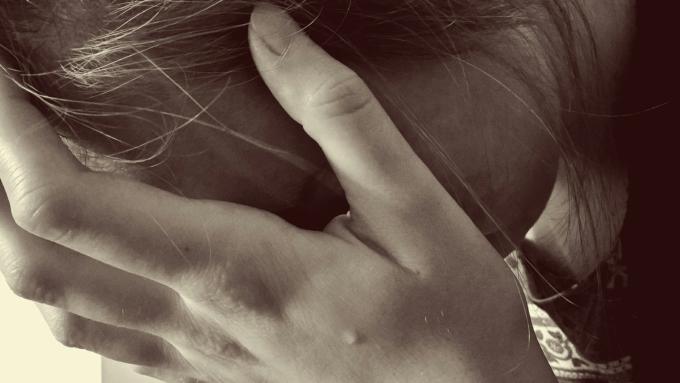 Each of us, at such difficult moments and even better, long before a person reaches such a crisis, can be a source of hope for another.
Maybe you have heard or read stories about a person who has committed or has attempted suicide. Everyone's heart constricts hearing these accounts, and there are so many.

In 2014 there were 11,014 hospital discharges and emergency department visits for non-fatal self-inflicted injuries. That same year there were 608 completed suicides. The number is likely considerably higher when the latest statistics are accumulated along with suspicious motor vehicle deaths and unclear drug overdoses.

Any thorough analysis of these data yields the sober truth that hundreds of persons, often remarkably young, attempt to end their lives, and all too many succeed. The term "survivors" is used to describe loved ones who are left behind to face the tragedy of the death and grieve the painful loss. In my experience, while all survivors suffer, parents, spouses and children who are survivors are impacted in the most unimaginable ways.

I write about this topic today because in the past several weeks a surprising number of people, in hushed tones and often in tears, have confided in me that they are survivors. I have listened to their stories and have seen the ache of their loss -- the confusion, anger, sadness, helplessness and, not infrequently, guilt.

The Archdiocese of Boston has begun an initiative to raise suicide prevention awareness in parish communities. Last week, our pastoral staff welcomed Deacon Jim Greer, director of Chaplaincy Programs for the archdiocese, who gave us a presentation of the current reality of suicides in Massachusetts. In the course of the excellent presentation, Deacon Jim emphasized that in so very many cases, suicide is preventable, especially if all of us become more aware of the warning signs and are willing to listen and act.

Research has found that what is so often most needed for a person in desperate pain is a reason to hope. Each of us, at such difficult moments and even better, long before a person reaches such a crisis, can be a source of hope for another.

In Deacon Greer's presentation, our staff learned that there are three steps everyone can learn to help prevent suicide: Question, Persuade, and Refer, also known as QPR. QPR, just like CPR, is an emergency response to someone in crisis and can save lives. Actually, there is a QPR Institute whose mission "is to reduce suicidal behaviors and save lives by providing innovative, practical and proven suicide prevention training." They believe that "the signs of crisis are all around us" and that "quality education empowers all people, regardless of their background, to make a positive difference in the life of someone they know." You can check out their website at www.qprinstitute.org.

We don't have to become clinicians -- our role is not to treat, but to show care and concern, and supportively help them get the help they need. Here in Charlestown we are very fortunate to have two excellent health centers that can provide us with assistance. In an emergency we can always call 911, and there is also the Boston Emergency Services Team. Their services and more can be found on their website at northsuffolk.org/services/emergency-services/boston-emergency-services-team/. If you or someone in your family is in crisis, please call 1-800-981-4357 for guidance.

We all need nurturing and attentive human contact -- persons who can be a caring, mature, faithful and loving presence in our lives -- persons who will listen to us, who demonstrate their care and concern for us. Each of us can contribute to creating friendships, families, communities, congregations and neighborhoods in which persons feel supported. We can each offer this gift to one another, especially to persons in crisis. Indeed all of this and more is the definition of a Christian community.
Father James Ronan is pastor of St. Mary-St. Catherine of Siena parish in Charlestown, Massachusetts
Recent articles in the Culture & Events section