Culture
This column has previously discussed St. John Paul II's visit to Boston in early October 1979, but less well known is his visit 10 years earlier.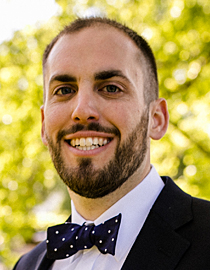 Next Sunday, April 8, the St. John Paul II Divine Mercy Shrine will be dedicated in Salem, Massachusetts.

St. John Paul II's story is quite interesting as he grew up in a free Poland, then experienced occupation by Nazi Germany, and later the rule of Soviet Russia. He was born on May 18, 1920, in Wadowice, Poland. He was a bright student, and graduated as valedictorian of his secondary school before moving to Krakow with his father to attend university. His formal studies there were cut short by the Nazi invasion of Poland on Sept. 1, 1939.

During the Nazi occupation, he continued to study in secret while working in a chemical plant, a job considered essential by the occupying government. He also joined a Polish underground movement intent on preserving Polish culture. He decided to become a priest around 1942 and began studying at the seminary; like his academic studies, it was done in secret. During a roundup of all able-bodied men, he avoided being taken away by hiding at the Archbishop of Krakow's residence, and remained there from 1942 to 1945, before being ordained a priest in 1946.

Always an avid student, he continued his studies in Rome where he earned his first of two doctorates, later returning to Poland where he taught at the university level, and was named Bishop of Krakow in December of 1963. Four years later, in June 1967, he was elevated to cardinal.

This column has previously discussed St. John Paul II's visit to Boston in early October 1979, but less well known is his visit 10 years earlier. He arrived in the United States on Sept. 16, 1969, the first Polish cardinal to visit the country. Landing at Logan Airport on Sept. 24, he spent two days in Boston, his itinerary including a tour of diocesan institutions; Mass at St. Adalbert's in Boston's Hyde Park neighborhood, which he concelebrated with Cardinal Richard Cushing; and attending a dinner to help open the new parish center there.

In his homily, Cardinal Cushing calls the gathering a "historic and joyous moment," and discusses the unity between Polish and American Catholics, whom may be separated by physical space, but are "brothers in our Christian heritage, mission, and service to God and man." He continues to laud his guest's accomplishments, spurring the growth of Catholicism in Poland, and providing services to the people despite living under a communist government. He closes, telling Cardinal Wojytla, that "your apostolates are diverse, but your mission is one -- LOVE."

Overall, Cardinal Wojytla's tour included stops in 14 American cities and Canada, including visits to Boston, Hartford, Detroit, and New York. He departed the latter on Sept. 30, returning to Rome.

Less than a decade later, Cardinal Wojtyla was installed as Pope John Paul II on Oct. 22, 1978. He is noted for his global view, and he spent much of his time traveling and using media to communicate with Catholics worldwide. Major themes of his tenure include his work for peace among nations, cooperation among religions, social justice, and human rights. He remained outspoken about Polish nationalism, believing that Christianity, not Communism, was the true protector of the poor, and would see the dissolution of the Soviet Union in 1991.

St. John Paul II died on April 2, 2005, at the Vatican City. He was beatified in 2011, and canonized in 2014; his feast day is Oct. 22.

- Thomas Lester is the archivist of the Archdiocese of Boston.
Recent articles in the Culture & Events section