Family unity is a foundational element of Catholic teaching. As Pope Francis has said: "Every threat to the family is a threat to society itself."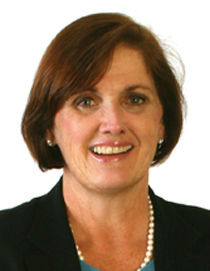 We have all seen the heart-wrenching videos of children crying for their parents, or worse yet, being held in cages in detention centers at the U.S. border. Today, we are paying particular attention to the efforts being made to re-unify children with their parents in this humanitarian crisis at the border.

In partnership with the U.S. Conference of Catholic Bishops, we at Catholic Charities provide family reunification services to unaccompanied immigrant children released from the care of the federal Office of Refugee Resettlement, pending their immigration court proceedings.

As a Catholic organization, our faith calls on us to assist these unaccompanied children. As service providers working directly with this population, we have deep concern over the practice of family separation; a practice that has grown significantly in recent weeks due to the Trump administration's new zero-tolerance policy.

Because we, as an organization, work extensively both with immigrant families and other children, we have first-hand understanding of the severe trauma, and long-lasting consequences that such separation can have on the young. Family unity is a foundational element of Catholic teaching. As Pope Francis has said: "Every threat to the family is a threat to society itself."

A few months ago, I used this space to discuss Catholic Charities' interfaith partnership with Combined Jewish Philanthropies. CJP's Legal Aid Fund for Immigrants was launched last year to meet the increased demand for legal services brought on by rapid changes to federal immigration laws. The response from Greater Boston's Catholic and Jewish communities has allowed us to double the size of our legal team.

Since our partnership began with CJP, our staff has been able to take on an additional 170 immigration cases, and conduct 52 "Know Your Rights" presentations for another 1,136 individuals. These presentations help people with limited understanding of the American legal process understand how the system works, regardless of their immigration status. Attendance at these seminars has been through the roof, as the current political climate has struck fear even in the hearts of those who have migrated to these shores legally.

All of these programs are in lock step with our long held stance on immigration reform. The Catholic Charities Immigration Legal Clinic has been providing service to our community for nearly four decades. Its goal is to provide excellent affordable legal services to people of all faiths in our community, particularly aimed at family re-unification, immigrant women who have been victims of domestic violence, as well as children who have been subjected to abuse. We at Catholic Charities support family-focused immigration policy, believing that keeping immigrant families together when they enter the United States gives them the best chance to succeed and contribute positively in their adoptive land.

Sadly, as Cardinal O'Malley reminded us in a recent statement on this crisis, "In choice after choice our government has shaped a posture and a policy which is in principle and in practice hostile to children and families who are fleeing violence, gangs and poverty."

The policy of family separation at the borders must be ended. We hope and pray that our leaders can find a less destructive solution to the problem of immigration.

Go to ccab.org to discover more about our work.
Deborah Kincade Rambo is president of Catholic Charities of the Archdiocese of Boston.
Recent articles in the Culture & Events section