Culture
Our schools are preparing our students for college and career, but most importantly, they are preparing them for life.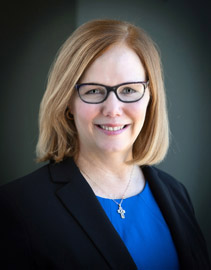 As we contemplate the end of summer and the beginning of fall, we all know that our schools will soon reopen to thousands of students and their teachers. We also know that for some families, a school has not yet been chosen or that parents are beginning to wonder if they have chosen the right school for their child(ren). As in many aspects of our lives, parents have more options than ever and the thought and research that goes into selecting a school that will match a child's needs, takes time.

Catholic schools are one of the options that parents should explore for their child. Our schools are places of academic excellence. Parents, teachers and students working together make a difference for our children. According to the most recent SAT results, students in the Archdiocese of Boston scored on average, 581 on the evidence-based reading and writing components on the SAT, which is higher than the Massachusetts average of 538 on the same subtest. In math, the average SAT score for students in our schools was 580, while Massachusetts students scored 534.

Academic excellence in our Catholic schools is not optional. Students are expected to work hard and our teachers are expected to instruct in ways that engage our students. Parents are also asked to be a part of the formula that supports our academic excellence. Parents, students and teachers work together to assist each child in reaching his or her potential. The stronger the relationship among parent, student and teacher, the more likely we are to find academic success. Our schools value the relationships that exist among families and our faculties and staffs. We know that it does "take a village" and revealing that community of support and caring to our students is an integral part of what makes us different and what makes us excellent.

Smaller class size and time on learning are other factors that support academic excellence in our schools. With an average number of 17 students in our elementary classrooms and 18 in our secondary classrooms, our students receive a lot of individualized attention. Our schools believe in minimizing disruptions to maximize learning time and our students show up for school each day, as our average attendance rate hovers around the 97 percent rate. These things matter and help our students to achieve.

The most important aspect of our Catholic schools that parents should consider is the integration of faith and spirituality with our curriculum and extracurricular activities. Our schools are preparing our students for college and career, but most importantly, they are preparing them for life. Our teachers and principals work every day to teach our children how to serve others. Last year our students performed more than 175,000 hours of community service. Students from preschool to seniors in high school learn that they have a responsibility to help others in any way they can. As a result, national studies show that our students are more likely to volunteer as adults and to engage in civic activities.

Integrating our faith into all that happens during the school day is part of the way that we help to prepare our students not only for college or a career, but for life. Learning that prayer, quiet conversations with God through the opportunities our schools provide leads to a relationship with Jesus, our students grow in their understanding of the Church. They also come to realize that they are known and loved by a community of believers, who want them to do well, who want them to do good, who want everlasting life for them.

Options can be very good for families. They allow parents to provide the best opportunities for their children to reach their potential. Our Church believes that each child can learn, that each child of God deserves the chance to develop their academic, physical and spiritual skill sets. We believe in Catholic education and know it to be a great way to help children find truth and beauty. We are eager to work with your family to help your child develop not only the skills that one needs to successfully navigate life, but to help them on their paths to develop life skills, the fruits of the spirit of love, joy, peace, patience, kindness, goodness, gentleness, self-control and faithfulness. For when an education achieves those goals, it has been successful.

- Kathy Mears is Superintendent of Catholic Schools in the Archdiocese of Boston.
Recent articles in the Culture & Events section